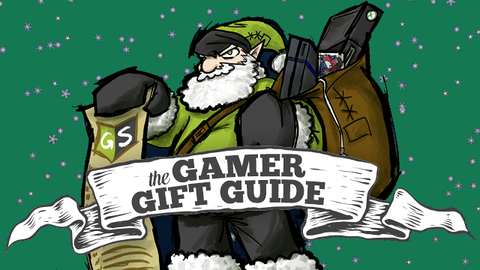 The year has zoomed past, and the holidays are almost upon us once more. Cold nights, snowball fights, and colorful lights await you--but so does the dreaded company party with that white elephant or secret Santa gift exchange you never know what to buy for. Fortunately, we've got you covered with this handy guide!
From retro gear to home decor, there's plenty of quality to be found without having to spend a fortune to get it. The best part? Almost everything is suitable for gamers and non-gamers and is sure to crack a smile on the face of even the coldest Scrooge.
---
Super Mario Heat Changing Mug
Price: $9.99
Buy it at: GameStop
If you know someone looking to enhance their game first thing in the morning, this Super Mario heat changing mug might just do the trick. It's ideal for NES and Mario lovers, but Mario has become a key figure in pop culture in general, so it works just as well for even non-gamers.
When cold, the mug depicts a level scene with the black background that looks like it's straight out of world 3. Add hot liquid, though, and the scene explodes with detail. Along with the background turning blue, smaller things like coins, enemies, and clouds appear, in addition to an invincibility star. Pour coffee, get invincibility star. Coincidence? Definitely not.
---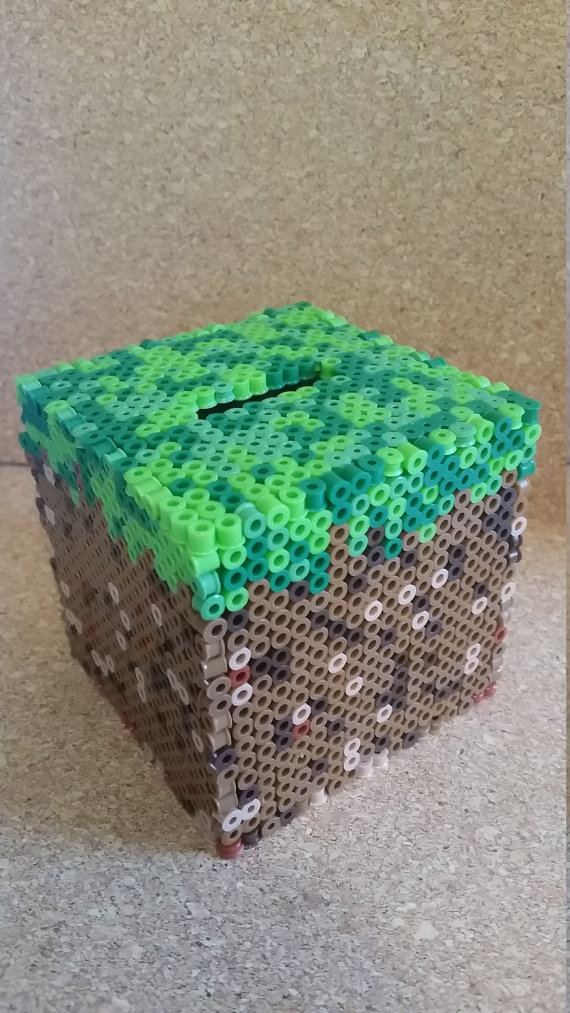 Minecraft Bank
Price: $10.00
Buy it on: Etsy
People have been burying money underground for centuries. This Minecraft inspired block bank continues that tradition, albeit with the twist that your underground is above ground…and isn't made of ground.
Anyhow, the block is a 4 inch cube and uses pegged beads to achieve its mimicry, looking as nifty up close as it does from a distance. The sides detach, allowing for easy coin retrieval should the temptation to break the bank be too much to handle, but note that it's designed not to be taken apart very often.
---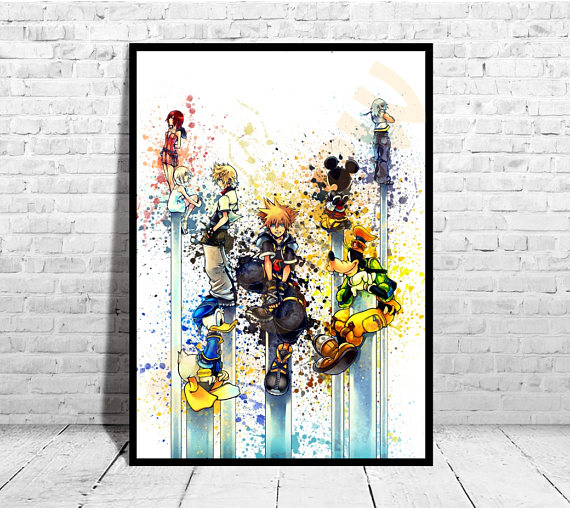 Kingdom Hearts Wall Art
Price: $10.00
Buy it on: Etsy
Kingdom Hearts fans were treated to a new trailer for the upcoming Kingdom Hearts 3 this year, but for many, it still seems worlds away. This wall art is a good reminder of why that wait is worth it, though.
It captures the intriguing paradox of whimsy and philosophical seriousness the series is known for and trims it down to the core characters (no sea-salt ice cream here). The 5x7 size poster is the same as your average picture, so whoever receives it will have no trouble finding the perfect spot and frame for it too.
---
Shovel Knight Magnet Set
Price: $10.00
Buy it on: Fangamer
Simple understatement often wins the day over big and flashy, and that certainly holds true with this official Shovel Knight magnet set. The four magnets each feature character art of the four core characters: Shovel Knight himself, Black Knight, Shield Knight, and, of course, the Enchantress.
They measure 1.25 inches—big enough to be noticed without getting in the way. The magnets are ideal for bags or (naturally) the fridge, according to the designer, making it super simple for you recipient to show off their love of retro and indie gaming.
---
Gaming Themed Coasters
Price: $7.00
Buy it on: Etsy
The best gifts are practical and stylish, and these gaming themed coasters are both. From Halo to the original Final Fantasy, Mega Man and Kirby, almost every major genre is represented with these coasters. It's all done in a retro, 8-bit style, like Pixel Pals, but for half the price (cat leg not included).

Better yet, the seller offers custom colors, so if you want a different background from what is shown, that's no problem. If you're buying for a Final Fantasy fan, there's even more to love about this, since you can choose from Black and White Mages, the Fighter, and a Chocobo.
---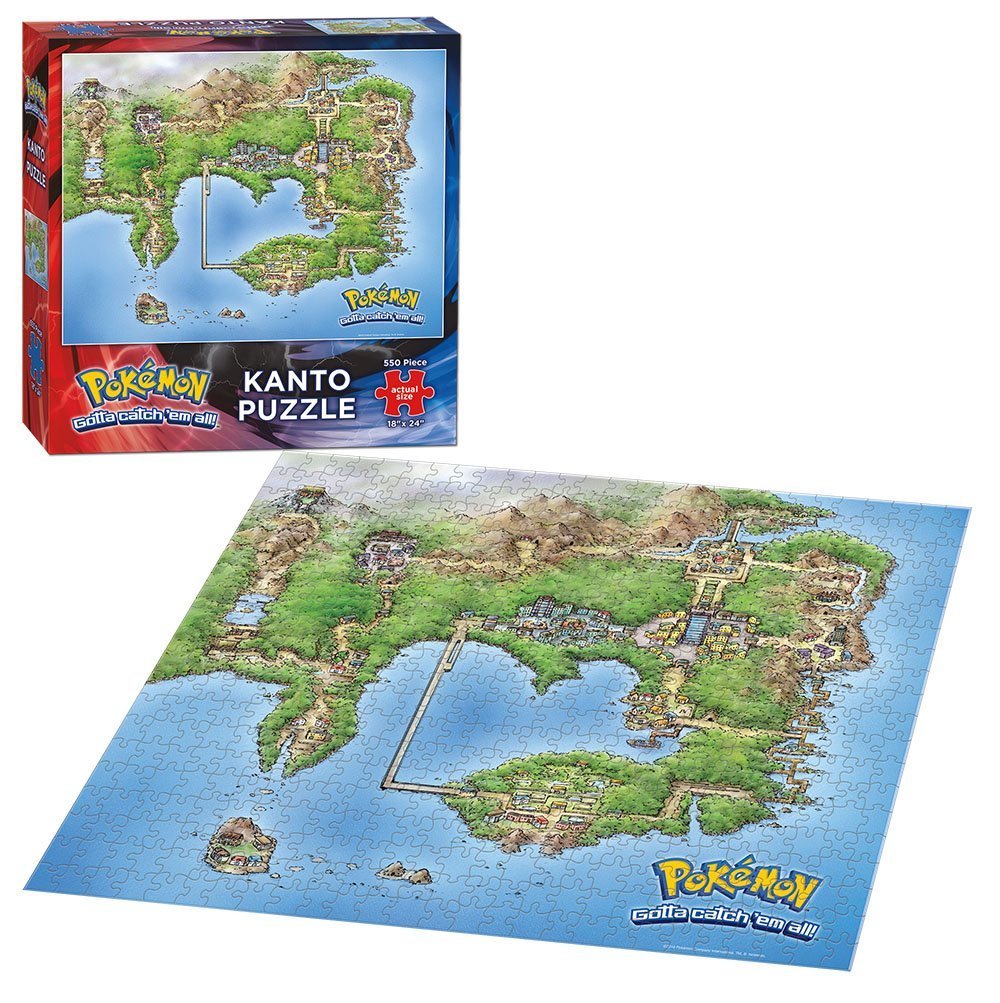 Pokemon: Map of Kanto Puzzle
Price: $6.97
Buy it on: GameStop
For a while, rumors swirled of Pokemon Ultra Sun and Ultra Moon sending players back to Kanto. Whether they do, or if it lives up to fans' expectations, is almost irrelevant with this excellent puzzle. It's a 550 piece puzzle of the original Kanto map, one of the most well-known maps in gaming history.
When complete, the puzzle measures 18x24 inches and also uses the well-known color palette and aesthetic from Generation II to help give it that extra fuzzy touch of nostalgia.
---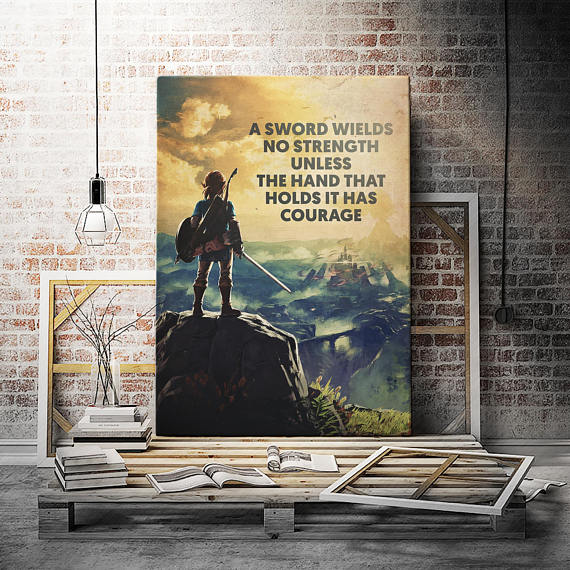 The Legend of Zelda: Breath of the Wild Poster
Price: $5.12 for a 5x8; $10.24 for an 8x12
Buy it on: Etsy
Sometimes, everyone needs a good reminder that what's on the inside counts more than anything. There aren't many better ways of getting that reminder than this print inspired by Breath of the Wild. What immediately catches the viewer's eye is the staple shot of Link overlooking Hyrule that's quickly becoming a modern classic.
The modest black font next to it forms a subtle complement to the overall image, with its message (appropriately placed above Hyrule Castle) that no amount of strength substitutes the courage it takes to wield it.
---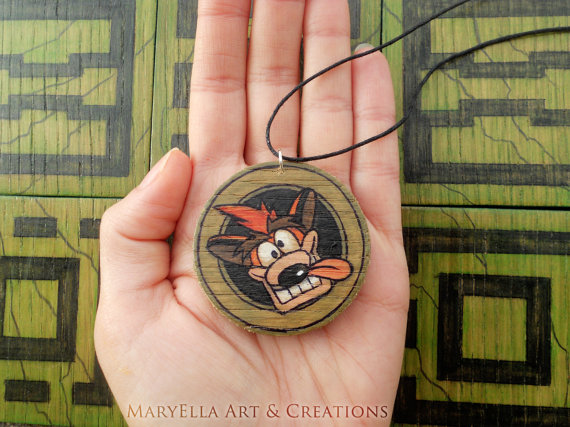 Crash Bandicoot Necklace
Price: $7.23
Buy it on: Etsy
This year finally saw Crash Bandicoot return to his classic roots with the HD remaster Crash Bandicoot: N. Sane Trilogy, and what better way to share the enthusiasm than with this fantastic handmade necklace?
The pendant is made of plywood and sports a Crash icon taken almost straight from the game, capturing the wild energy characterizing the original trilogy. It's sure to evoke a bit of nostalgia, but it's more than suitable for the platformer fan in general too.
---
Dragon Warrior/Quest Monster Poster
Price: $6.60 for an 8x8
Buy it on: Redbubble
While we all have to continue wait for Dragon Quest XI: In Search of Forgotten Time to finally make its way west—along with the 3DS Virtual Console versions of the original trilogy—this poster might just make the wait a bit easier.
It's a gathering of the series' well-known monsters, including the golem and dracky, and even a slime, among others, all positively oozing classic 8-bit charm. It comes in three different sizes as well, all of which are measured in inches, but the larger are a bit pricey for a white elephant gift. No one is stopping you from playing secret Santa for yourself, though.
---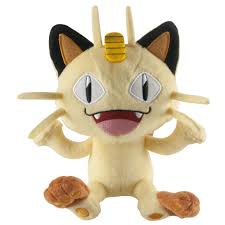 Pokemon Plush 8"
Price: $9.74
Buy it on: Best Buy
The Pokemon franchise's unique position in pop culture makes these 8 inch plushes ideally suited for white elephant or secret Santa exchanges. If you put a group of people together in a room, chances are they're familiar with some of the most popular Pokemon, like Pikachu, Meowth, and Jigglypuff.
If you order these online, there's no guarantee which one you'll get, but the pool of possibilities includes all the staples, with Psyduck, Hoopa, Sylveon, Zygarde, Togepi, and Wobbuffet rounding off the bunch alongside those already mentioned. Being the series mascot, though, Pikachu naturally gets the most attention, with three different forms. But really? That's okay.
---
White elephant and secret Santa don't have to mean throwaway, and you certainly don't have to throw away a ton of money to buy something decent. With these picks representing all that popular gaming culture has to offer, you're sure to be the envy of your holiday gathering.
Let us know in the comments what you plan on picking up, and be sure to check out our other gift guides as well!