Terraria first released over five years ago. After five years, most video games would be long forgotten about. Terraria, on the other hand, has still remained as popular as ever and currently has over 18 million sales across all platforms. What has kept the game alive for so long you might be wondering? Regular content-rich updates, and it being simply a great game. Let's take a look at its updates and gameplay that kept it alive for so long.
Massive content updates
Since the game's release, there have been numerous huge updates that bring in a tonne of new content to Terraria. The latest one for example on PC would be the 1.3 update, back in June last year. The ginormous update took a whole year to develop and when looking at its patch notes, you can understand why.
The update had an array of new and revamped features and mechanics, expert mode changes, new events and fixes to old events, new items to craft, over 800 new items to collect and a tonne of fixes. That is just the tip of the iceberg when it comes to the gargantuan size of the update.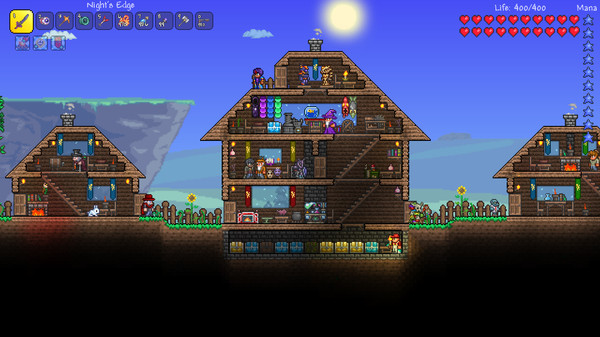 It completely changed Terraria and for the better. It gave players a whole new experience and with so many new features, mechanics, items and so on, there was more than enough to keep them busy for a very long time. Few games ever have big content updates, even fewer ever see the size that this update brought.
Regular patches that include fixes and new content
When Re-logic is not creating massive content updates, they are always updating the game with fixes, small content updates and requested adjustments. An example of this would be the latest update to the PC version, 1.3.3 that released in September.
This update added new features, new items, changes and bug fixes. While it isn't a massive update, it is more than enough to give players plenty of new content to keep them busy. Such updates are released across all the platforms that the game is available on. Allowing for new content to everyone no matter what they play the game on. Such updates keep the game forever feeling fresh and polished.
What makes Terraria so good?
Terraria at first glance may appear as nothing more than just a 2D Minecraft. The heart of Terraria has always been about building the world as you see fit, similar to that of Minecraft. It, however, has always gone a step further by implementing RPG features and gameplay.
It gives those who are looking for adventure, more of an RPG experience. It's more than enough to make it worth investing in the game too. Terraria's gameplay encourages you to build and gather resources while also going out and adventuring to find new crafting ingredients to receive better equipment. It allows for the two forms of gameplay to blend together in harmony, giving something for everyone.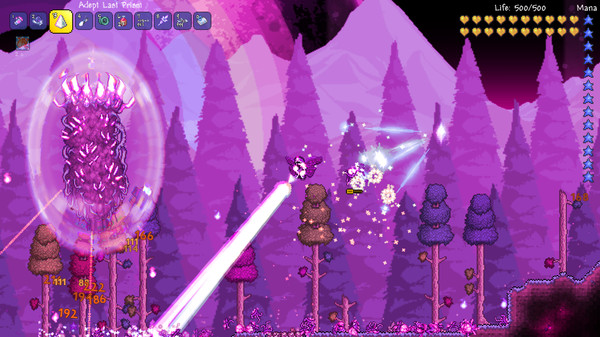 This is one of the reasons why Terraria has done so well, it appeals to a number of different forms of gamer. That and the ability to play with all your friends is a guaranteed recipe for success.
A favourite for years to come
Terraria is one of the most content-filled games that you will ever find. There are over 3,000 items in the game at present. There are tonnes of awesome and varying enemies, lots of biomes that are each unique, and colourful NPCs to interact with.
It is a game that allows you to create anything you can imagine in 2D, and if constructing isn't your thing, you can always go slaying monsters. It is a game that caters for many different types of gamer. It's all this, along with regular updates that make it such a great game. Terraria is a game that will be a favourite among gamers for years to come.
About the author