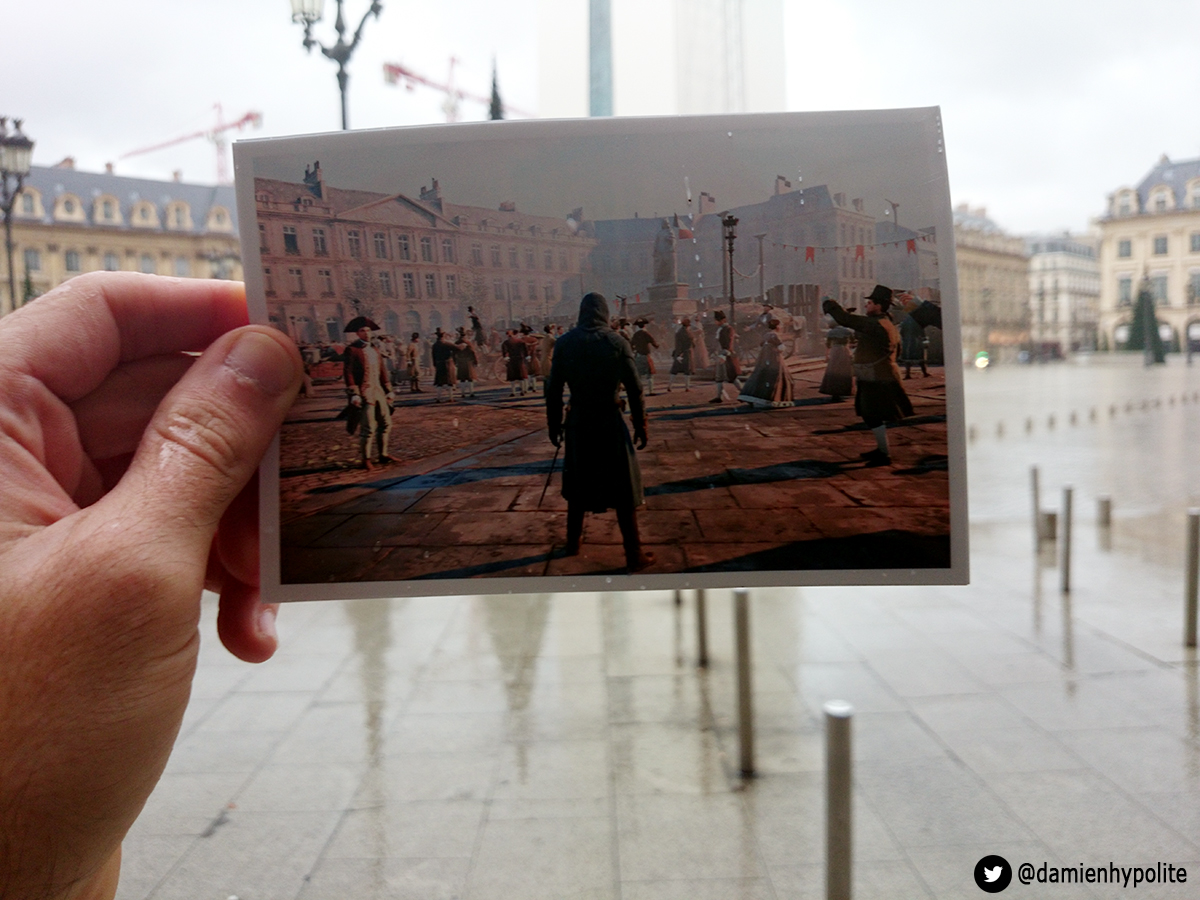 You've seen those before and after photo series before where people hold up old images of big cities, highlighting the differences between the current state of things and the older lives captured in the film. In this case, Tumblr user damienhypolite compares the real world to stills from the Ubisoft game Assassin's Creed Unity.
The game is set within Paris during the French Revolution and it's clear the the folks at Ubisoft Montreal have put a lot of care into recreating Paris inside Assassin's Creed Unity.
---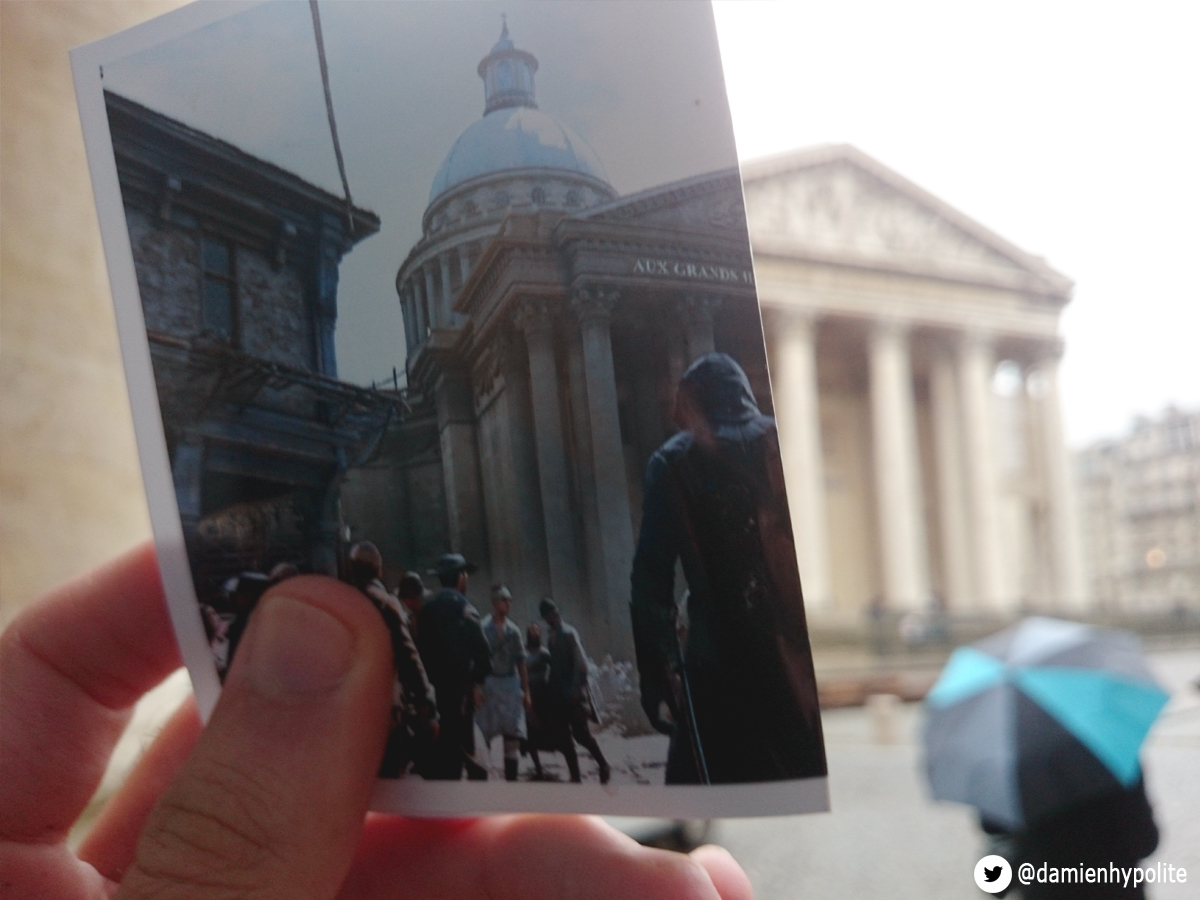 damienhypolite walks their tumblr users through a variety of Paris landmarks as captured in the series.
---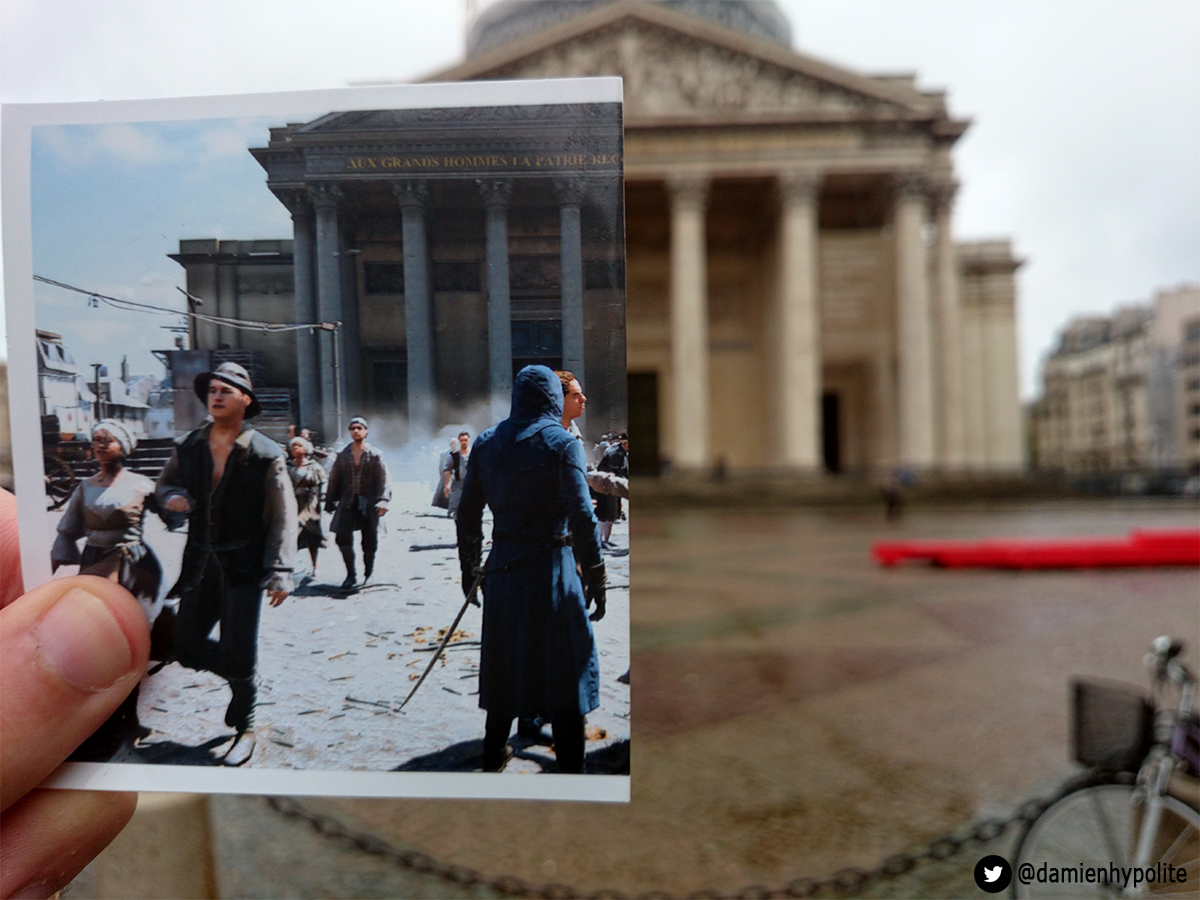 These captures (with all of them available at damienhypolite's Tumblr) really evoke the history that Assassin's Creed Unity is trying to evoke.
---
In some cases the art from Assassin's Creed Unity is dead on, but other times it clearly displays the changes several hundred years would make in Paris's history.
---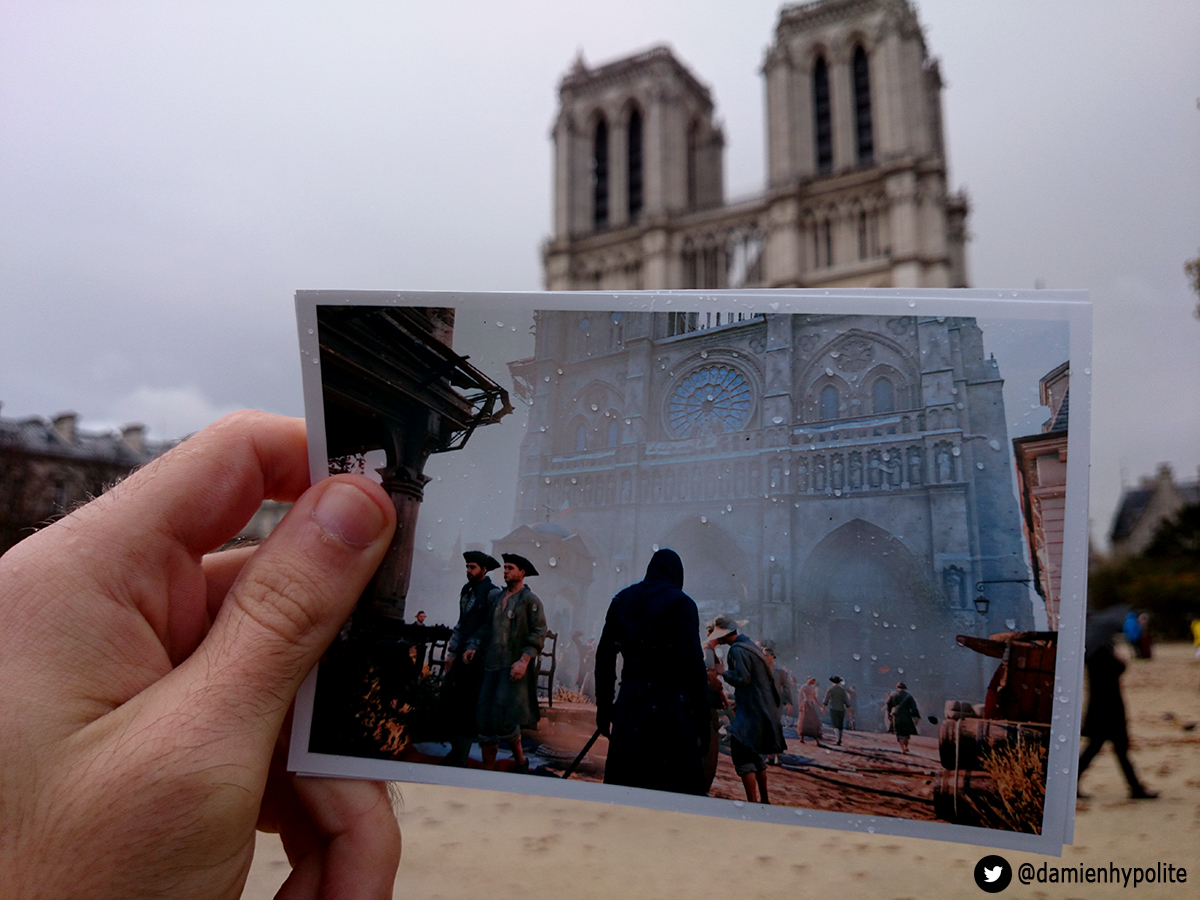 Assassin's Creed Unity is the latest addition to the long running Ubisoft Assassin's Creed franchise. The game has been the subject of recent controversy over several glitches and a post-release date review embargo enforced by Ubisoft.
---
In some case's the difference between real life and Assassin's Creed Unity is more jarring than a trip to the Abstergo corporation in Assassin's Creed Black Flag.
---
As the creator writes:
Today I visited Paris 2 times.

First with a paddle in my hands, in 1789, trhrough the eyes of Arno Victor Dorian, heroe of the new videogame Assassin's Creed Unity.

Then, biking (under the rain), comparing 2014's Paris to the FRench Revolution's Paris recreated by Ubisoft's teams.