Introducing: Neon Ninja
A one touch mobile game inspired by Ninja Gaiden, Shinobi and Comix Zone.
Note: The author of this article is affiliated with the Neon Ninja project.
Neon Ninja began as a brainstorm between students under the wing of Excamedia for a simple Android game. The original concept was an infinite sidescrolling runner, using a single button to control the entire game, plus some power-ups.
Starting the project, it was originally inspired by games like Shinobi and Ninja Gaiden, but eventually even games like Comix Zone started to influence the project. And there is was Neon Ninja.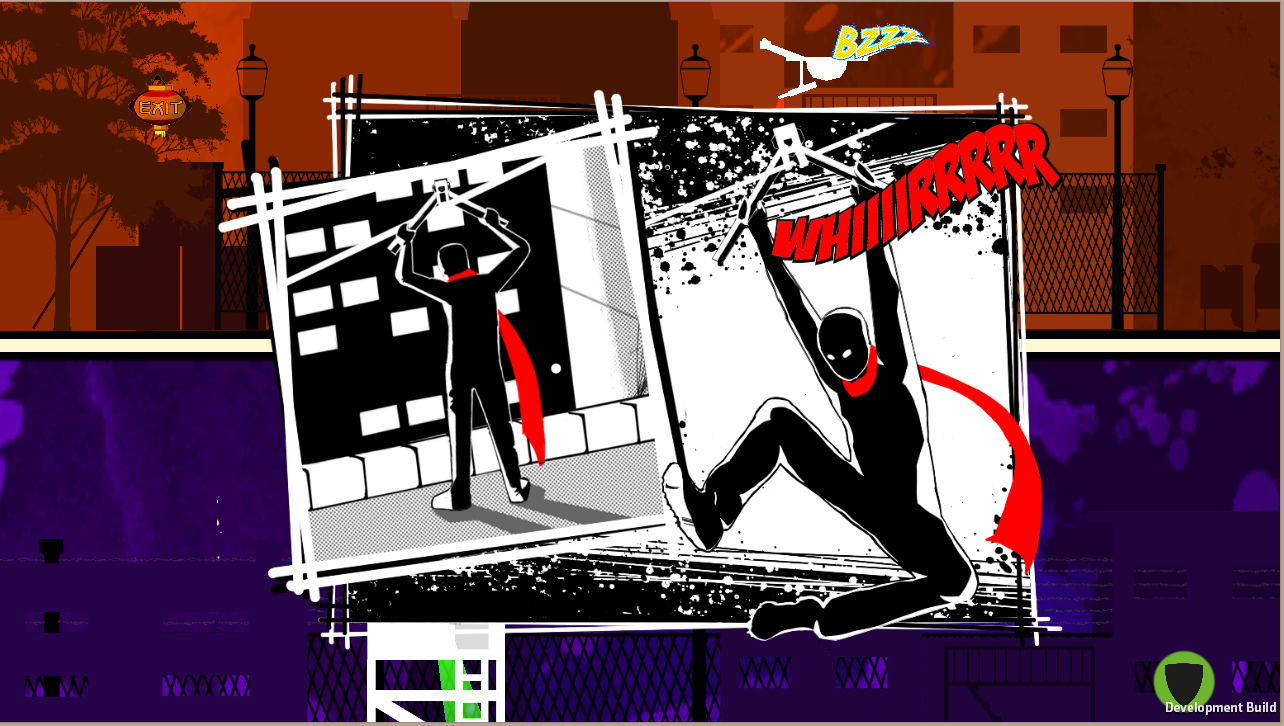 It was decided it would also be fun and unique if the game literally took place inside a comic book itself. But when this feature was added, the next problem which had to be solved was on how to get from right side of the page going to the left side. Also, how to go to the next page.
The perfect solution was to add short cutscenes, which show the main character using ziplines, a door, or a warp pipe to end up at the left side of the page again, a row beneath the panels you've already played. For the end of the page, it was decided to add "Quick Time Events", where the player must complete a small scene to get to the next page.
The story is, of course, an important part of the game. The story is about a little kid who was reading a ninja-themed comic book before falling asleep. He ends up inside his own ninja comic book, where he's the ninja.
Every image the ninja walks through has its own ability now. You don't pick up abilities that you keep throughout the game. Instead, you have to use the given ability to survive the image. After going to the next image, you'll lose your previous ability, and the next one will be given to you. Using this technique, you'll be able to control the entire game with just one click.
The game is still in development, but due to the setup the team is able to finish it very quickly. They mainly want to improve the animation and add a more complex storyline.
Currently, They're building this game for mobile only, but once they've perfected it there, they're looking to expand to other platforms.
For more information check: http://www.indiedb.com/games/neon-ninja
Published Oct. 19th 2014