10 Ways to Improve the Rune Factory Series (If They Ever Made Another One)
A list of 10 things that the Rune Factory series need to consider for its next possible entry to the franchise.
The Rune Factory games were created as a spin-off series to the popular Harvest Moon (now known as Story of Seasons) franchise. It kept the signature farming and dating sim aspect, but introduced new gameplay such as fighting and taming monsters, giving it that RPG flavour you didn't even know you wanted.
Moderately successful, it came as a shock to many fans when the developers filed for bankruptcy in 2013, despite releasing Rune Factory 4 (2012) which had been one of their most sold game to date. This was especially upsetting to those in the EU such as myself, who thought they would never even get to play the game.
However, the publishers at XSEED pitied EU players so much that they graced us with a digital copy on the Nintendo eShop in 2014. While I am on the fence about digital purchases, I was so happy that never have I been so throw away my money (digitally).
Rune Factory 4 did not disappoint and had many improvements, such as the option to play as a girl. But already, I was waiting for more... except there was no more right?
WRONG! (I hope.) Marvelous commented that there may be more releases on the RF franchise in the future, so not all hope is lost.
Thus, to keep this hope burning, I decided to come up with a list of features (which I've painstakingly reduced to 10) that would make the next installment a much more smooth sailing experience.
1. Character Customization

Our preset heroine/hero.
How I could spend hours trying out different looks for my character before ultimately choosing a look that I'd end up regretting later on. Sadly, in all the RF games to date, there has been little chance for that. You're presented with a pre-made default character that may have a few costume changes, but most of those are just outfit recolors or costumes that don't change your character's text sprite, leaving you feeling a little detached.
The HM/SoS games have gradually been introducing customization in its newer entries, and I think RF should follow suite.
2. Rank / Job / Profession
My "Love" skill basically consisted of me feeding and petting my monsters everyday.
One of the things that makes the games unique is that you can gain stats from everything. Fighting, farming, eating, sleeping, bathing and even walking.There is such a vast amount of activities that you don't even need to farm, despite that being the main selling point.
So, why not create a little ranking or title that is dependent on what skills you've invested in? You can be the most famous tourist shop in Selphia -- or the best monster tamer in all of the land. What about the best warrior? The best cook, becoming a new chef at Porcoline's? The possibilities are endless. This could be an extra that's added post-game, perhaps.
3. Royalty/Shop System
166 Gold for 1 strawberry? I'm not a thief, I'm a business(wo)man!
RF4 also introduced a shop system where you can open your own shop to sell items to NPCs passing by. While a neat game mechanic, it was a little lackluster. Apart from earning more money than shipping, there was no other benefit for the extra effort. I earned so much money, and I was hoping there was an option to upgrade the store so it's more a tiny shop in front of your house.
It became a chore and I just ended up ditching it. I did deeply enjoy it though and they should definitely bring it back, provided they add some intricacy and upgrades to it.
4. More "Realistic" Romance System
The romance and dating-sim aspect is one of the main objectives of the game. Give gifts = get love. Once your affection level with a character is high enough, you may confess your love, get married, and have a child.
In RF4 however, once you view all the love events, you basically annoy them into agreeing to date you. That would be fine if it weren't for the fact that it includes saying "I love you" being told "Don't joke around" -- even when you've been saying it every day for the last 60 days. If I was joking, why would I be dedicated to run to your house until you wake up at 7am to give you your favorite dish and profess my love? Psycho? Maybe. Obsessed? Definitely. But joking? Now YOU have got to be joking.
Nothing weird about this...
They also included the option to date ALL the bachelors/bachelorettes at once with no consequences whatsoever. I even confessed to someone WHILE on a date with someone else and they did nothing. I say, if you're going to include a "harem" option then go all the way. Get caught cheating, break up, terrible reputation. I feel that there needs to be some consequences. Don't just leave me to dwell on my guilty conscience!
And one way to alleviate my guilt of marrying one and leaving the rest leads me to my next point...
5. Bring Back the Matchmaking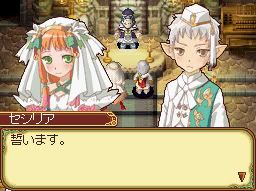 Some of the possible marriages in RF2 - Aren't they cute?
In RF2, if you aren't quick enough to capture the girl of your dreams, "rival events" will occur which will marry them with their canon-guy in the game. Similar to how you court your future partner, you also have to trigger these rival events before they are able to marry. It was essential because the second half of the game places you in the body of your protagonist's child and they, in turn, can have relationships with the other children, fleshing out the world more and making it feel like time passed since the young characters were now adults themselves.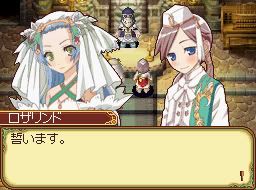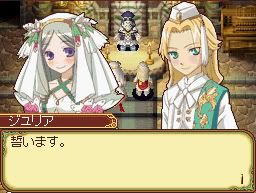 (Credits to the OP of this forum post for above screenshots.)
I think it's definitely nice to see your other bachelors and bachelorettes that you essentially rejected, have their own happy endings. I mean, its fine if you want them to cling and long for you after you get married -- but again, my guilty conscience won't let me.
6. More Types of "Relationships"

By "relationships", what I mean in particular is having options to get closer to other villagers that aren't romantic interests but equally important.
An example could be having a "best friend" who could have more dialogue/events unlocked and give you stat boosts if you add them to your party, similar to your husband/wife or child.
This would be much more preferable for your remaining bachelors/bachelorettes, as they wouldn't become awkward third party members especially if you went the harem route prior. This would also add replayability and more importance to other villagers post-game.
But I love you like a friend!
7. Better Organization
With so much to do in the game, sometimes there are certain aspects that can be changed to make life easier. However, some of the shortcuts the game does give can become misleading, such as how expanding the wardrobe means to expand size and not clothes availability and combining cooking tools does not combine them physically or externally but put them into one "convenient" menu with no way to change it back. So here are some needed shortcuts that they should add:
Animal Book: A "book" to sort and re-order monsters rather than physically moving them to another barn by running back and forth.
Notes: A page for you to make quick notes on because there's so many things to do, it becomes incredibly easy to forget your place and your plans the next time you play.
Separate Pocket for Farm Tools: Farm tools and items are combined into one bag, making it tedious to scroll through thus, should be separate like spells, weapons and accessories.
TV: The only way to know if a storm is coming (which destroys many crops and is annoying) is through a random NPC. Having a weather forecast on a TV would make life easier for everyone.
8. LOAD Button (Instead of Resetting)
I will win one day... and if not, I'll just keep resetting.
Reloading games to benefit the player is a common practice in gaming nowadays. While some outcomes may be set in stone, such as the weather or certain events, many other events such as contests can easily be fixed if you just reset everything you lose! Right? Right. However, in RF4, there is no load button, and you would have do a 'soft-reset' to restart the game. (Hold L, R and Start or Select button).
But with forced resetting comes consequences, and many glitches occur when a player has reset too many times. Sometimes temporary and sometimes permanent, a variety of glitches have been reported -- from image and sound distortions to freezing in certain scenes and being unable to advance through the game. So by adding a Load button, it would save a ton of time, save files, and most importantly, prevent angry and frustrated players.
9. UNDO Button
Since the A button is used to attack, interact with things, pick up things AND throw things, it's probably not hard to assume that I've picked a rare item or something along the lines of being very important, and thrown it into a very convenient lake or monster or person and can't take it back. This most often happens in dungeons when I'm fighting a monster and while trying to change weapons and attack, I forget I accidentally picked up a rare drop I needed while doing so and -- whoops, splash, gone.
Here's me re-enacting my fight-and-throw-by-accident moment using a giant pink melon...
And there it goes..
Because of how fluid the controls are, I think it shouldn't be too hard to add some sort of "Undo" button for situations like that, although I do know I need to stop being such a klutz and learn my lesson...
10. Improved Story
Now this last one isn't a necessary, but having a more in-depth narrative, or at least that doesn't start with the protagonist losing their memory and never getting it back, would add something new to the series. I understand that the whole point is for the player to assimilate themselves in the character's shoes and that what matters is the "now", but I'm hoping that rather than strong-willed, adorable and kindhearted soul, we get an angst, tsundere and silent (in personality, not dialogue) main character that has their own story, rather then one that becomes built up after losing their memory.
-----
And thus ends my list! Regardless of whether they add any of these changes or not, I'll be happy enough if they just released another entry! (Although I'll be wishing for a undo button because I can't take any more heartbreak of throwing my rare items in the lake!)
Do you agree or have any other suggestions? If you haven't played Rune Factory, I wholeheartedly recommend you do so and join me in my prayers for another game!
Published Sep. 7th 2016