Battlefield 4 Available Today
Battlefield 4 is available today for $59.99!
After months of speculation, and open beta phases to experience one of the new game modes in the game--Obliteration--Battlefield 4 became available at midnight.
Battlefield 4 is one of the most talked about games in terms of first person shooters and is moving in a good direction, though there have been some problems with the servers on Multiplayer--but we will have to wait until the first reviews come out.
What's Better...
Compared to Battlefield 3, I would say that the graphics and gameplay are more smooth and more intuitive. BF4 is a good step up for DICE, and I can see that they put a lot of effort in to getting textures, vehicle mechanics, and guns to look and feel amazing.
During the open beta, many people did not like how light the weapons felt, but in the current version, they feel heavier and have more recoil, probably because DICE listened to the feedback from the players. This makes the new Test Range feature even more critical to new players' success in the game!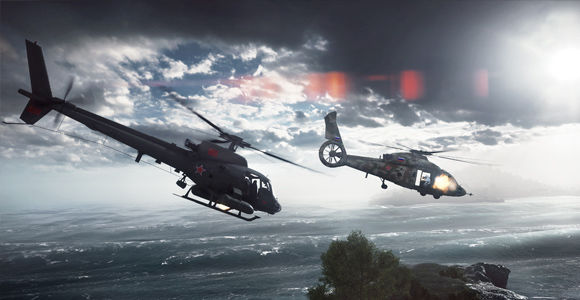 Tip: If you go to the Test Range in the Multiplayer menu of your Battlelog, you will be able to test your weapons and vehicles to get used to the gameplay.
I would recommend this for anyone who hasn't played Battlefield and needs a nice, calming way to test out weapons. You can drive vehicles--to get used to that difficult helicopter flying--and test out your skills by taking part in some target practice. Either way it is a great area to get the basics down before you go out to battle and your squad is counting on you!
Battlefield 4 is available now for PC, Xbox 360 and PlayStation 3 and costs $59.99 or $69.99 for the Digital Deluxe version. You can also upgrade to a Premium Membership that costs $49.99 and you get five expansion packs, two-week early access to those packs, 12 bonus Battlepacks and much more!
Tell me how you are liking Battlefield 4 so far! What are some of your favorite new features?
Published Oct. 29th 2013