Ian "Emperor Palpatine" McDiarmid Gets A New Voice in Angry Birds Star Wars II
Making their journey to the Dark Side complete, Rovio features Ian McDiarmid (Emperor Palpatine) in Angry Birds Star Wars II.
Following in the footsteps of Angry Birds Star Wars, Rovio will be releasing Angry Birds Star Wars II on smartphones on September 19th. However, in this latest installment it seems Rovio has succumbed to their emotions and convinced Ian McDiarmid, the actor who played Emperor Palpatine throughout the Star Wars saga, to lend his voice to the upcoming game.
Seeing as the baddies in the Angry Birds franchise tend to be pigs, the character he will be lending his voice to will be one as well, considering he aligns with the Empire. It makes one wonder though if they will call him Emporkeror Palpatine or Emperor Porkpatine in this new installment.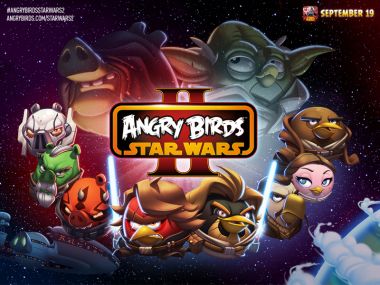 In addition to smartphones, Angry Birds Star Wars II will be in stores for Wii, Wii U, PS3, Xbox 360 and 3DS on October 29th.
Be sure to watch the video above, but be careful you don't stare into the eyes of their new weapon for too long, you may very well lose control of your emotions!
Published Aug. 28th 2013