E3 2016 predictions: Here's what we're expecting
With E3 right around the corner, developers are preparing the very best they have to showcase. Here are the things we're expecting to see at E3.
It's that time of the year again. E3 — one of the largest video game conventions — is right around the corner. Last year, we got to watch the unveiling of exciting console exclusives, the relaunches of numerous IP's, and the big boys of the industry slug it out over whose presentation was best. With the recent leaks, teases, and announcements, the hype is bigger than ever.
There's a lot to look forward to this year, and here's what we're expecting to see: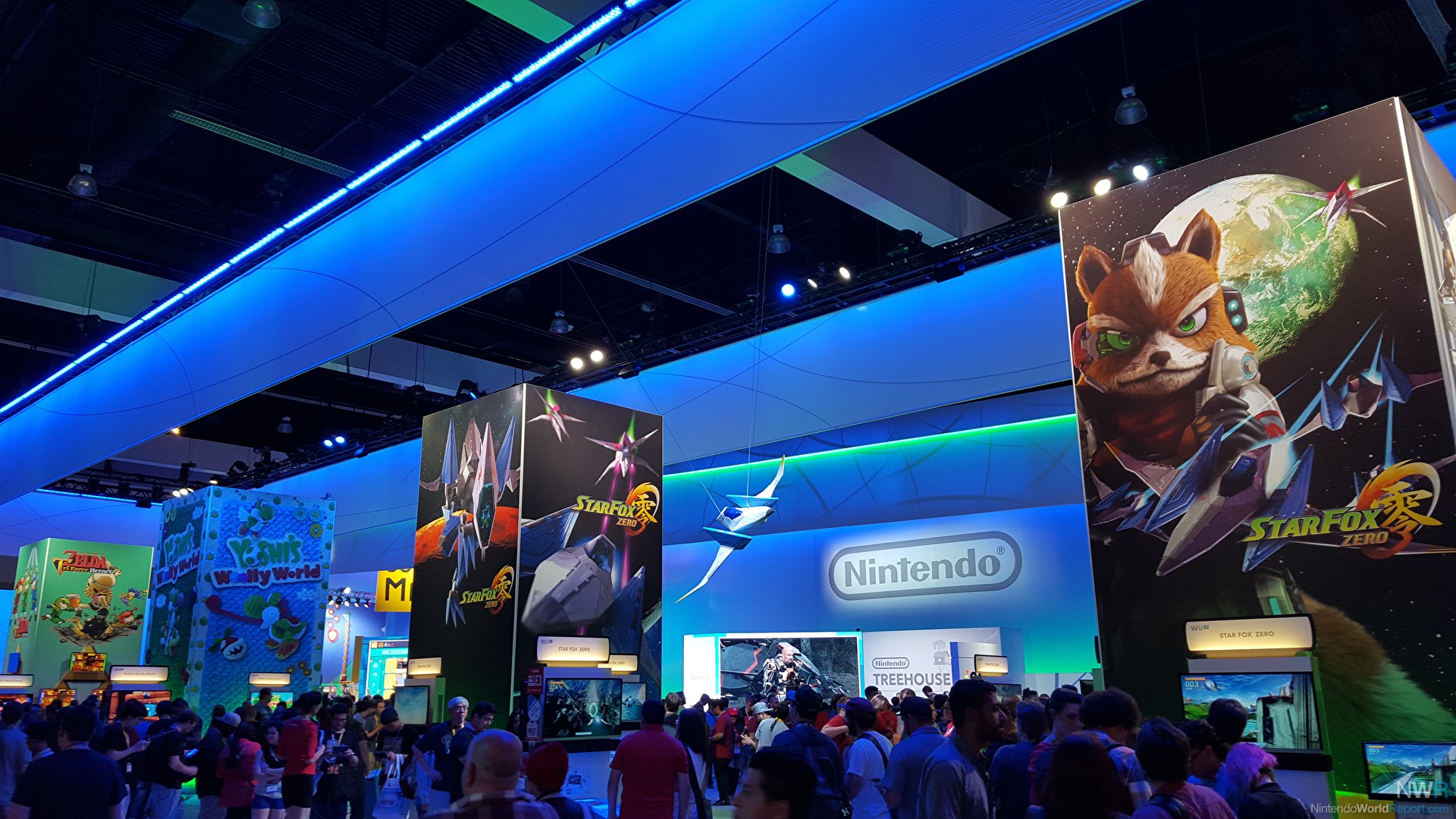 1. Nintendo's NX unveiling
There's been a ton of commotion over the leak that supposedly revealed the NX's controller, and although it ultimately turned out to be fake, the hype surrounding Nintendo's latest console remains very much real.
Here's what we know about the Nintendo NX:
If there's one thing Nintendo does right, it's capitalizing on an innovative idea. Nintendo first gave us the Wii — a hallmark of gaming innovation that utilized a handheld pointing device. Nintendo later gave us the Wii U, which transformed the signature Wii Remote Controller into an independent acting gamepad.
"It is too early to elaborate on the details of this project, but we hope to share more information with you next year."
Knowing now that the Nintendo NX will feature both a console and a handheld device, It seems likely that the Wii U and its gamepad was a stepping stone towards NX's development. Nintendo said they will reveal more about the NX come E3 2016.
Well, it's time Nintendo. Please, no more amiibo announcements.
We're expecting bigger things from you this year.
2. Dishonored 2, DOOM, and more Fallout DLC
Bethesda's presentation may have been the highlight of E3 2015.
Fallout 4, one of Bethesda's most highly anticipated games, was announced, and it stole the show. Unfortunately, it also overshadowed some of the other titles that Bethesda had teased — titles that are just now coming to fruition.
We're definitely expecting to see more DOOM. Bethesda gave us a small peek last year, and it looked fantastic. With the release of Fallout 4, we're sure that extra effort was put towards making the game a more presentable piece for this upcoming E3 convention.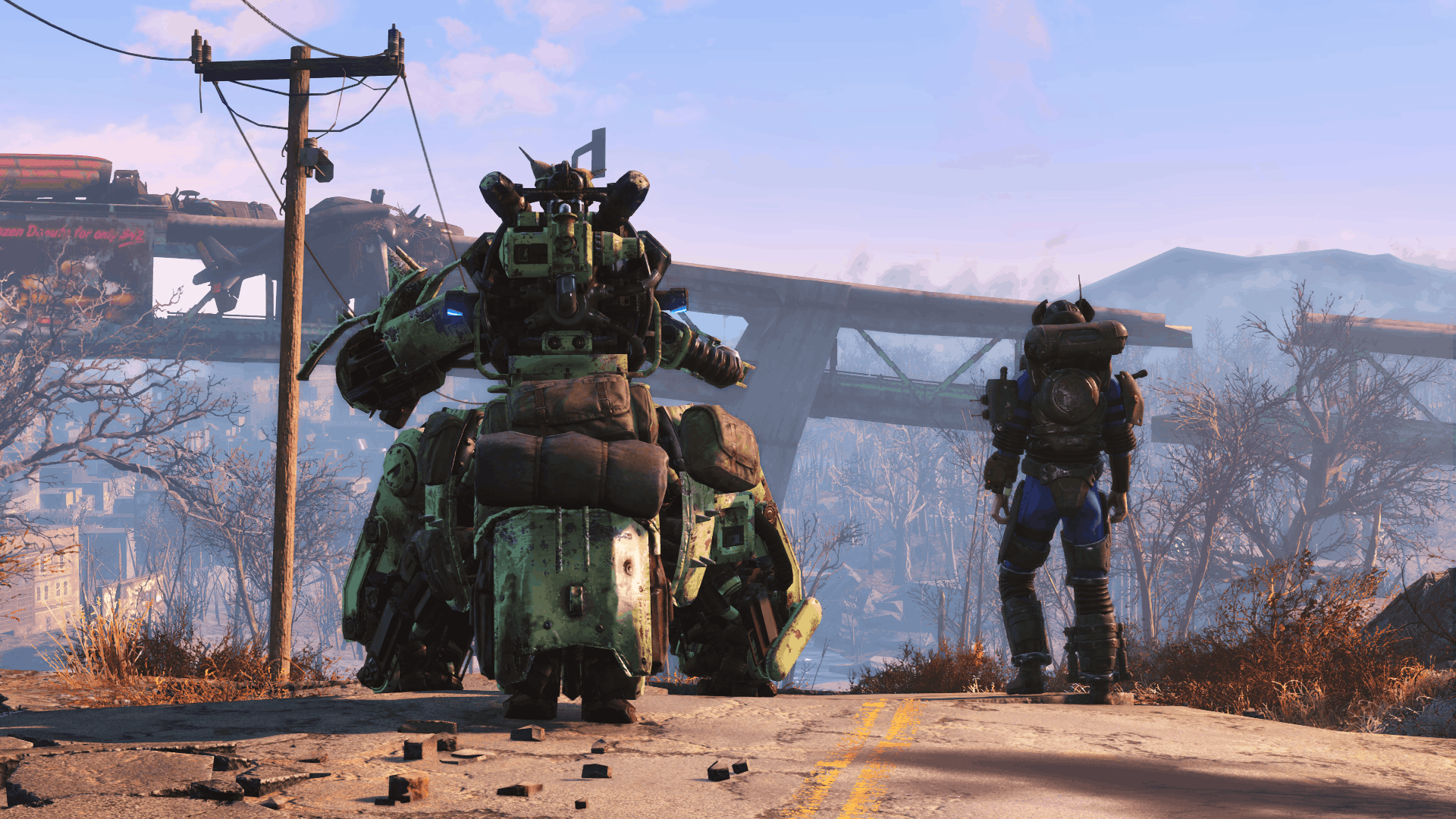 And with the recent success of Automatron, we're also expecting to see announcements on future Fallout 4 DLC. More specifically, we want to hear about Far Harbor, the DLC that plans to send players to the ruins of Maine. We got to read up on a bit of its backstory, and we saw its price; now let's see some footage.
From Dishonored 2, to DOOM and the planned Elder Scrolls card game — Bethesda has a lot of titles to show us, and we're expecting to hear about all of them.
3. Mass Effect Andromeda and Bioware's newest IP
During Microsoft's E3 2015 Press Conference, Bioware teased Mass Effect Andromeda, the fourth installment in the Mass Effect series. This one will put an end to Commander Shepherd's story and feature the Mass Effect universe in a very different way.
It's been a year since that announcement, so we're pretty much guaranteed to see an update on the game's progress. But, we're more excited to hear about Bioware's newest IP.
Alistair McNally, Bioware's senior director of creative development, recently tweeted this:
Funnily enough, now everyone is batting their eyelids. It's pretty much out in the open, so we're expecting some kind of announcement.
We're hoping that Bioware gives us something amazing. We want to see Mass Effect Andromeda, and learn more about this new IP that has critics up-in-arms.
4. Gears of War 4
Enter, Gears of War 4 — Microsoft's golden child.
When we think of Xbox exclusives, Gears of War should be the first thing that comes to mind. It's pretty much guaranteed that Gears of War 4 will make an appearance at this year's E3.
Last year, Microsoft gave us six minutes of raw Gears of War goodness. Recent interviews with The Coalition, the company heading the Gears of War development, has revealed a bit of the story.
Rumors claim that Microsoft has something big for this year's E3, and if that's the case, you can be damn sure that Gears of War 4 will make an appearance.
5. Red Dead Redemption 2
Red Dead Redemption was a huge success for Rockstar. Well-received by critics and players, it was a shock to many when there was no word or update from Rockstar regarding a possible sequel. Many (myself included) had prayed for an official word from Rockstar at last year's convention, but it didn't come.
"Over the past 6 months ending September 30th 2015, Take Two have generated $400 million from sales of Grand Theft Auto products."
But it makes sense. At the time, Rockstar released Grand Theft Auto V, which turned out to be a huge commercial success. Currently, Grand Theft Auto Online is racking in huge bucks for the company. Rockstar may have wanted to focus all their available resources on updating and maintaining content for Grand Theft Auto Online.
But it's time Rockstar looks elsewhere to increase their longevity — Grand Theft Auto won't last forever. We think it's time Rockstar takes us back to the "wild wild west."
6. PlayStation 4.5
Rumors have been circulating that Sony is working on a bigger and badder PlayStation 4. Reports have stated that Sony's newest development, codenamed PlayStation 4.5, will have a much stronger processing unit and will receive a significant boost in power.
It's no coincidence that rumors are surfacing just as E3 closes in. Sony is definitely announcing something big this year.
And with their entry into the virtual reality market, it only makes sense to have a stronger and upgraded PlayStation unit to handle new gaming demands.
7. HoloLens Development
The future of gaming is here, and Microsoft is ahead of the pack with their very own HoloLens. Last year, their demo was nothing short of amazing. Augmented with the power of HoloLens, Microsoft was able to place players right into the blocky world of Minecraft.
Crazy, right?
We're expecting to see more improvement of the HoloLens this year. Specifically, we're expecting to see how Microsoft can utilize the HoloLens for certain games.
Developers everywhere are trying their hand at virtual reality. With the success that came with the Kinect, we're expecting something huge from Microsoft. We're expecting to see something that solidifies their position as one of the leading innovators in the gaming industry.
8. Virtual Reality
The most exciting part about E3 is seeing the future of gaming. E3 is the time for developers to showcase how they've changed the way games are meant to be played. Ultimately, the number one thing we're expecting to see this year is development in virtual reality software
At GDC 2016, we were presented with spectacular virtual reality demos. We got to climb mountains, make smoothies, and fire up our very own lightsabers.
E3 should be no different. If anything, we're expecting to see more spectacular and immersive demos.
Conclusion
With the current line-up, E3 2016 is setting the tone for a very exciting year for gamers. We're expecting a lot, but we're confident that developers will continue to surprise us with new innovations and ideas.
Just as they do every year.
Tell us, what are you expecting from E3 2016? Leave a comment below!
Header and other images provided by the Entertainment Software Association (ESA).
Published Mar. 29th 2016