New Rock Band Game in Development for Xbox One and PS4
Winter is already here, but a new ROCK BAND is coming!
Dust off that leather jacket, slide on those torn jeans, and start calling up your old crew: it's time for Rock Band to make a comeback!

Back in January, Harmonix Music Systems Inc. sent out a survey to their newsletter subscribers seeing if a new Rock Band title for the current console generation was something the fans would like to see. Well, Harmonix must have garnered a widely positive reaction, because a source at Bloomberg tells them that Harmonix is now hard at work on the newest edition of Rock Band for PS4 and Xbox One.
Following the release of Rock Band 2, band game sales began to plummet drastically. Viacom sold Harmonix to investment firm Columbus Nova LLC, and Activision's Guitar Hero franchise closed up shop in 2011. While we have not seen a new Rock Band game since 2012's Rock Band Blitz, Harmonix has been creating a whole new slate of music and rhythm games, including: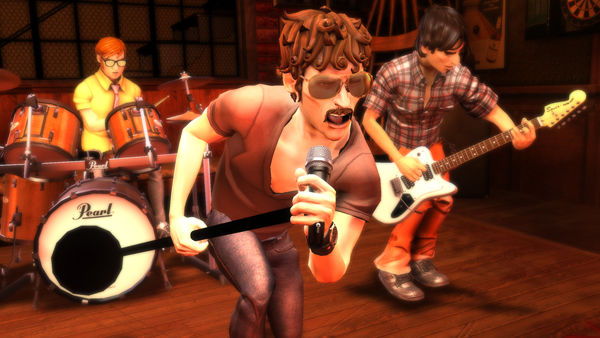 But with recent Rock Band DLC being released, a current vaccum of instrument-peripheral music games in the market, and time away for Harmonix to grow beyond the games that made them widely known, the next generation of Rock Band games may very well be a huge success and a welcome addition to college dorms and living rooms everywhere.
Are you going to be picking up the new Rock Band game? Let us know down below in the comments!
Published Feb. 22nd 2015