Exclusive War: Xbox One Has 2014, but PS4 Has 2015 and Beyond
It seems clear that at least in terms of exclusive software, the Xbox One has the edge in 2014, while the PS4 will rule 2015.
Before the PlayStation faithful lose their minds, let me remind them that I've been a fan of the brand since it existed.
On top of which, when this generation is over, I fully expect PS4 exclusives to once again be head-and-shoulders above Xbox One exclusives. It wasn't a very close race in either of the previous two generations (Xbox vs. PS2 and Xbox 360 vs. PS3), as Sony's first-party teams most often produced the exclusive software that continued to push the envelope in terms of cutting-edge technology and innovation.
However, for 2014, I'm willing to give the edge to the Xbox One. Perhaps it's more of a subjective analysis but even so, I imagine many gamers would agree right now.
Not impressed with what the PS4 will offer this year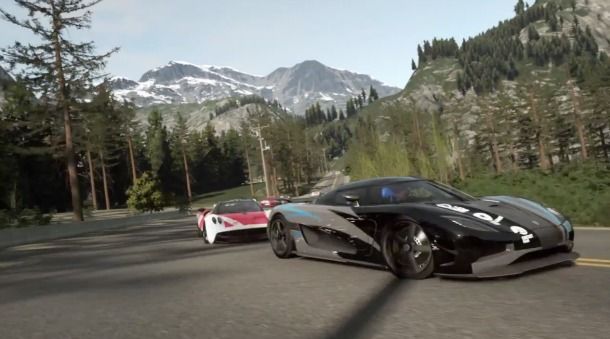 Now that The Order: 1886 has been delayed until 2015, and we can't expect Uncharted 4: A Thief's End until next year, I don't care too much about the PS4's exclusive lineup for 2014. Honestly, I think I've already played the one I'll enjoy most; inFamous: Second Son, which was a ton 'o fun, but wasn't necessarily a shining example of what I'd deem "next-gen."
Driveclub is mildly interesting but it still seems to be too much of a social experience for me. In other words, if you're not playing with friends - or trying to top their best times, or whatever - it may not be quite as much fun. Besides, the only racers I tend to play are simulators like Gran Turismo. And speaking of sims, the Xbox One gets Forza Horizon 2 this year, while we'll probably have to wait until the end of 2015 to see Gran Turismo 7.
Then there's LittleBigPlanet 3, and while I'm convinced it'll be a legit Game of the Year contender, it's just not my thing. Besides, Media Molecule isn't in charge. I'm sure Sumo Digital can do a great job but to me, LBP is LBP because of MM (lots of initials there, I know). Planetside 2? Eh, not my thing, either. I suppose I'm probably most intrigued by the PSN-exclusive, digital-only titles at this point and to be honest, while I will always promote the originality and freshness we often find on the PSN, that's not why I bought the PS4.
Xbox One? Yeah, a little better
First and foremost, there's Sunset Overdrive, a game I've addressed before. I've always loved Insomniac's products (Resistance never got half the sales love it deserved) and that new IP looks like a rip-roaring good time. I've really loved everything I've seen and heard about the game, and I wish I had an Xbox One for it. If it's done correctly, I'm willing to bet that Sunset Overdrive could be one of the very best titles of 2014.
We already got Titanfall, which, while perhaps falling slightly shy of expectations, is still a great game. There's also the aforementioned Forza Horizon 2 and Fable Legends; I enjoyed the original Fable and I played about half of the second game, but I've always wanted to dive deeper into the franchise. These games give the Xbox One the edge, not only in terms of personal opinion, but also because I think these titles will be a little better than what Sony has to offer this year.
But in 2015...yeah, the PS4 is primed for an amazing year
Not only will we get the new Uncharted - which could be the best game of 2015, bar none - but we'll also see The Order: 1886, Bloodborne, No Man's Sky, and quite possibly a new God of War and Gran Turismo. There's also the mysterious new project from Guerrilla Games (supposedly an RPG), and Quantic Dream has yet to kick in with The Dark Sorcerer. Neither of the two latter games are likely to arrive in 2015, but they add to the appeal of the PS4 down the road.
Sony's first-party studios have no equal in the world of video games, as far as I'm concerned, and that superiority will become more evident as the generation rolls on. I am aware that Halo 5: Guardians is set for the end of 2015 but I mean, come on...another Halo? Snooze.
Still considering getting an Xbox One just for Sunset Overdrive, though...
Published Jun. 23rd 2014