The upcoming Sonic Mania game will release digitally in Spring 2017 for the PlayStation 4, Xbox One, and PC. From the nostalgic factor to the new levels and drop dash, many long-time fans have already expressed their excitement for the title. Given what we've seen so far, here's a few reasons why you should be excited to play.
It's a callback to the classic games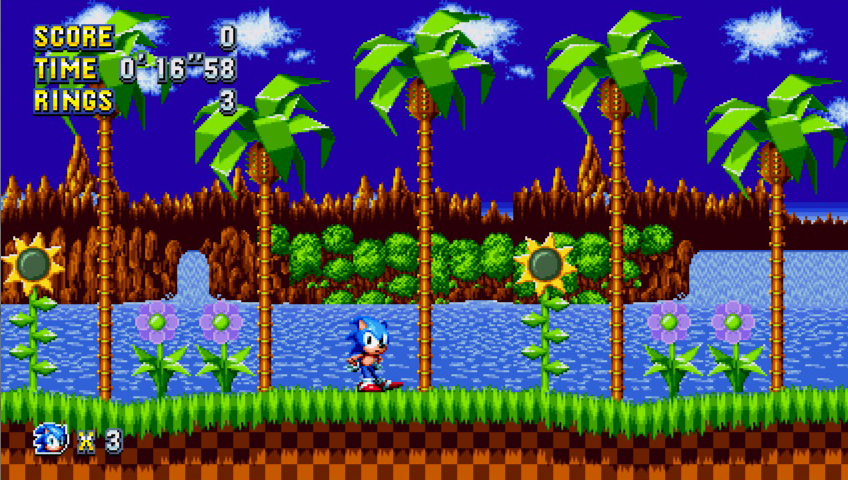 Not only will it be 2D, the game also features pixel graphics and re-imaginings of levels from the older games. Many of the newer levels take the same style and have the same feel of brightness to them. It's a welcome return to the classic formula that lets players remember what made the older games so memorable and well liked.
The music is great
It keeps the classic feel of old Sonic music while still being incredibly fun to listen to. Each track is uniquely upbeat and just the right tempo to match each level's fast-paced adventure. Like the visuals of the game, the music is somewhat of a mix between retro style 8-bit beats and newer technology, creating a nice blend of tunes for your ears.
It looks like it understands what people like about the series
The game combines elements from the original 2D platforming games. It's got the bright, colorful worlds you can run through, hidden areas and secrets, and levels that let you be fast as possible. You can have Tails tag along, play as him, or play as Knuckles — using the different characters for their abilities to get through the world, similar to Sonic 3.
These are a just a few reasons to get excited for the game. It looks good and sounds good so far. In addition to this, a collector's edition with a Sonic statue, cartridge cast, golden ring, and digital copy of the game is available for preorder on the Sega website.
What features are you most excited about? Be sure to let us know in the comments!
About the author