Now that Telltale's Guardians of the Galaxy series has ended, there's certainly room for another major space adventure in the company's catalog — but one that takes place in a galaxy far, far away. Telltale has proven they're able to handle a variety of settings in the game type, and bringing their unique style to the Star Wars universe would be absolutely amazing.
Star Wars is the one universe that needs a return to personal storytelling coupled with dynamic game play. While Star Wars: The Old Republic provides a story line full of choices, not since Knights of the Old Republic have gamers been able to effect game play on a truly personalized level.
So why, exactly, should Telltale games be working with Lucasfilm and Disney as soon as possible? Let's take a look.
KOTOR Revival
The classic game and its sequel allowed players to explore a diverse expanded universe while maintaining two separate stories. Telltale often allows players to take on more narrative control, however mundane certain elements they may seem at times, amping up the importance of choice. Giving gamers a wider range of narrative choices is something even KOTOR didn't fully allow, so Telltale could truly revolutionize the way storytelling is done in the Star Wars universe.
On top of that, KOTOR's deep story left gamers with a lasting impression, something other games in the universe have (in ways) failed to do. In gaming, far more liberties are taken with established IPs, and more concepts are often expanded upon to truly fit the narrative of the universe's other canon media.
A Telltale Game's series could revolve around eras we've not fully explored in other media, such as the time just before the Prequel Trilogy or the 30 years between RotJ and TFA.
Utilizing Story, Not Just Combat

While most games in the Star Wars universe maintain a rough balance of 70% combat and 30% story, Telltale utilizes a near opposite formula that could allow for more in-depth storytelling. While this may not be what all Star Wars gamers are looking for, players of Telltale's games would appreciate being able to take control of any character from the universe and participating in the deeply personal stories that surround them.
Whether that character is well known or a new introduced one, a game like this lends itself to multiple types of stories.
The Ability to Feature Canon Stories
At Star Wars Celebration Orlando, the panel for Battlefront 2 revealed that the story of Iden Versio would be a canon one, opening the gateway for more canon stories in gaming. While this will mark the first original canon story in gaming franchise history since the canon reboot by Disney, Telltale could work on following this up with their own original character, where the story would be entirely dependent on what the majority of gamers chose. Combining this with a canon Star Wars character would be amazing, as it would be another first for the universe and gaming.
A SWTOR Alternative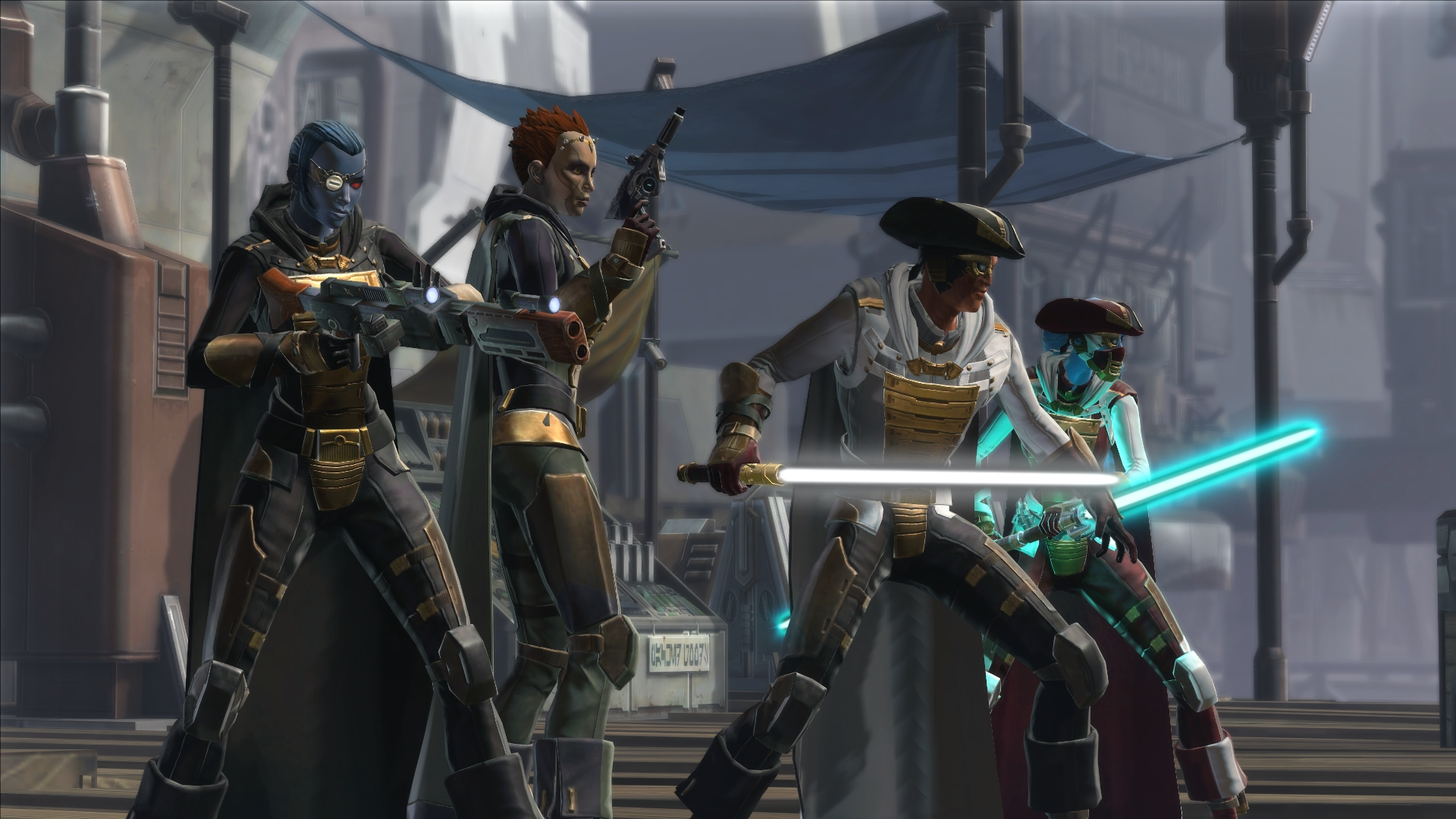 While SWTOR may be adding stories that continue to change the game's online universe, there are no other games allowing such story choice in Star Wars gaming. Telltale is the prime candidate for filling this gap — because MMO's aren't for everyone. Further, SWTOR's PC exclusivity alienates even more of the gamer market. Switching this to a game more gamers can access would return that feeling of KOTOR mentioned earlier, while not entirely disrupting what SWTOR is doing, and continues to do.
The Continued Progress of Telltale Games
It's not often we get to talk about the change of a company from its founding to the present, but Telltale's rise is a story worth Lucasfilms and Disney taking note of. Founded in 2004, Telltale Games employs many designers that formerly worked for LucasArts. Their first game, a poker simulator, may not have been at all what we think of them for today, but over time, the company showed their dynamic range and others took notice. They went on to work on multiple CSI games and a Wallace & Gromit game, with it all culminating to a Back to the Future game and the now famous The Walking Dead series.
The studio found their niche and what fans responded the to most. Being able to not only create games based on supremely popular franchises but do those franchises justice, is outstanding. Star Wars fans should look at the rise of the company and realize they not only can be trusted with the brand, but that they'll bring new ways to look at our well known heroes without distorting them.
—
The case for Telltale Games to get to work on a Star Wars game is very clear; it boils down to the fans not having enough alternatives and the in-depth stories they'd tell.
Telltale could truly give us something both familiar and entirely new, and the pairing would be perfect. Until then, stay tuned to GameSkinny for all things Star Wars gaming.
About the author