One thing the PS4 absolutely nailed was its lineup of games. As is Sony's penchant, the company released multiple highly-acclaimed first-party titles throughout the console's lifespan.
With the PS5's launch on the horizon, multiple sequels to or reimaginings of those games are ready for release at launch — or at the least, in the works.
Spider-Man: Miles Morales and a remake of the legendary Demon's Souls will be launch titles (alongside a remake of 2018's Spider-Man), while both God of War: Ragnarok and Horizon Forbidden West are expected to make an appearance in 2021, bringing the PS4's legacy of fantastic experiences into next-gen.
Below, we've collected all of the confirmed PS5 launch titles so far. As we get closer to the next-gen system's November 12 launch date, we'll be updating this list as more games are confirmed.
All Confirmed PS5 Launch Titles
Marvel's Spider-Man: Miles Morales
Headlining the first-party exclusives ushering in a new generation is Marvel's Spider-Man: Miles Morales. The newest installment in what we hope is a long-lived series, Miles Morales plans to continue Insomniac Games' take on the Spidey universe with Miles Morales as the titular hero.
The PS5 edition of Miles Morales will include numerous enhancements over its PS4 counterpart, such as 4K resolution, 60FPS, and ray-tracing. More excitingly is the addition of a remaster of the original Marvel's Spider-Man, including all of those upgrades and more.
The ultimate edition of Miles Morales retails at $70, making it the same price as other Sony first-party exclusives on the PS5, just with the bonus of two games instead of one.
Demon's Souls
The remake of the original Demon's Souls is one very long in the making. Fans have been wanting this game for what seems like ages, and it's almost here.
While other games are operating cross-gen, Demon's Souls will be solely for the PS5, made from the ground up to utilize the full horsepower of the PlayStation 5 to deliver a truly next-gen experience.
The hard-as-nails gothic fantasy will pit players against classic From Software bosses such as the Flamelurker and the Tower Knight. The recent PS5 showcase proved that the graphics have been completely reworked, offering beautifully moody lighting, intricate combat animations, and terrifying creature designs. The PS5's DualSense controller is also said to have a few tricks up its sleeve to provide new and exciting ways to play.
Godfall
Following the success of loot-based games such as Destiny, The Division 2, and Marvel's Avengers, Gearbox's upcoming looter-slasher, Godfall, looks to reimagine the genre with swords instead of guns. The hook this time is focused on melee-based combat.
Numerous gameplay demonstrations up until this point have clearly shown the bar is being upped for this next-gen experience. While the game will also be available on PC, playing it on PS5 will be the only place to dive in for console-only players.
Even though its release is just around the corner, there's still a lot we don't know about Godfall, such as if it will have cross-play. However, we do know it will not feature any PvP modes, instead focusing on solo and co op play.
Sackboy: A Big Adventure
If the current generation has proved one thing, it's that platformers are making a comeback. Sackboy: A Big Adventure aims to open the PS5's lifespan with the mascot of LittleBigPlanet guiding the way.
Invoking gameplay elements from goliaths such as Mario, the cutesy platformer is the only genre torchbearer to launch with the next-gen system, but it's shaping up to be a good one.
Sackboy: A Big Adventure will include single-player and multiplayer for up to four players in co op, as well as a slew of costumes to make your adventures even sillier. If you've ever played a Little Big Planet game, you have an idea of what to expect here: zany levels, lots of platforming, and a fun soundtrack.
Destruction AllStars
Perhaps a launch-day underdog, Destruction AllStars is what you'd get if you mixed Twisted Metal with Fortnite and Rocket League. It's a vibrant vehicle-based combat game that pits players against each other in a chaotic arena.
There are 16 characters to choose from initially, and though we don't yet know much about them, they're all sure to have their strengths and weaknesses, lending to a variety of playstyles.
Combat can also be extended outside of vehicles if those vehicles are destroyed. Players are ejected from the car and able to continue the carnage on foot.
Offering both online and offline play, it has all the trappings of a great multiplayer game for the console's launch.
Astro's Playroom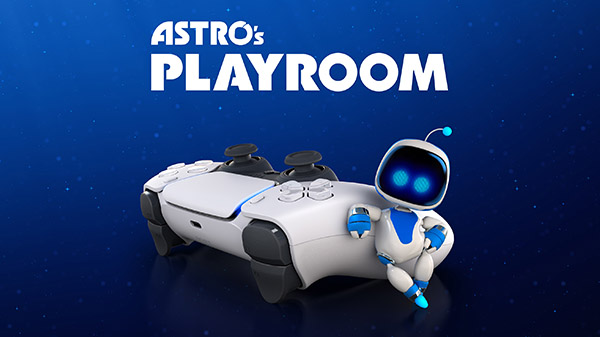 An easy choice to recommend for day one PS5 players. Astro's Playroom will come pre-loaded onto every PS5 for free, so everyone will get a chance to check it out.
The title features the same mascot seen in the Astro Bot VR game and will follow a similar function to that PSVR title.
Astro's Playroom will be a showcase game for the PS5's DualSense controller, which comes equipped with numerous new features such as adaptive triggers and haptic feedback.
The 3D platformer will allow players to feel in-game elements, such as sand, through the controller's vibration functions, and the triggers will react naturally to the world, letting players feel the tension of objects — at least according to Sony. From what we've seen, though, Astro's Playroom does look like a lovely little platformer, however long it is.
The Pathless
The Pathless is an enigmatic action-adventure game coming from developer Giant Squid and publisher Annapurna Interactive. One of two indie games coming to the PlayStation 5 at launch, The Pathless is draped in mystery and takes place in a large, vibrant open-world.
Like other PS5 launch titles, it will feature 60 frames per second and take advantage of the DualSense, though we don't know exactly what extent just yet.
The developers have said that there will be no mini-map with players instead being directed by a magical mask, where verticality and flight are key. All in all, The Pathless looks like a unique launch-day experience.
Assassin's Creed: Valhalla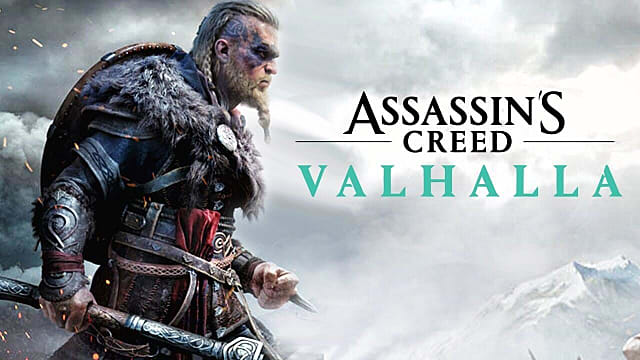 The Assassin's Creed games have always been huge, going all the way back to the original. Assassin's Creed: Origins stepped things up with an even bigger world, offering nearly 100 hours of content for completionists. Assassin's Creed: Valhalla is aiming to build on that legacy in the biggest outing yet.

Set during the age of the Vikings, Valhalla will find players in ninth-century England, as ferocious tribes scour the land. With what looks to be on-brand visceral combat, there are sure to be dozens of complex quests for players to partake in — and the naval combat from Black Flag and Odyssey will make a return, though, as Ubisoft says, "scaled back." 

Valhalla will be the first installment in next-gen systems, taking full advantage of the hardware. Expect 4K visuals with a supported 60 frames per second.
Madden 21
2020 is the year of starts and stops for the sports world, though the NFL has mostly made things work in the league's first month. But whether the season makes it to the Big Game or not, Madden 21 brings the gridiron action to your home, with some beautiful next-gen enhancements to boot.
The game may not have received rave reviews this year on PS4 and Xbox One, but it will take advantage of PS5-specific features such as haptic feedback, fast load times, better lighting and player models, and enhanced audio.
If you were on the fence about Madden 21 before and are picking up a PS5, this version of the perennial football franchise looks to be the best option.
Dirt 5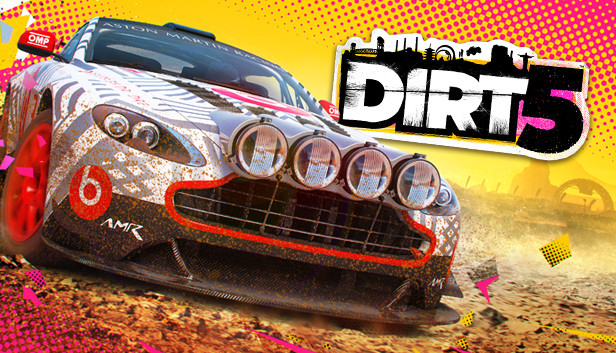 While games such as Gran Turismo are built around solid simulator controls, Dirt 5 is set to take the racing genre back to its arcade roots in muddy, off-road action.
Dirt 5 will feature a career campaign mode, with voices from industry legends such as Nolan North and Troy Baker. It's looking to be a high-quality narrative that will have players racing between various locales while making choice-based decisions.
While the title was originally intended to release a month before the PS5, its date was pushed back to come alongside the console launch and take full advantage of the hardware. 4K resolution and even the option to bump things up to 120 frames per second on applicable TVs is available. Simply put, Dirt 5 is going to be stunning.
Just Dance 2021
Crank up the tunes and get your dancin' shoes. Just Dance 2021 is set to electrify living rooms with four dozen songs from then and now available through the base game. Players will get a month of Just Dance Unlimited for free with Just Dance 2021, which features a huge catalog of tunes. 
Of course, co op play is back (did you ever guess it wouldn't?), so it's sure to be a must-buy for anyone looking for a party game to play with friends and family at launch. 
Destiny 2: Beyond Light
Not only will Destiny 2 be playable on the PS5 at launch, but Bungie has decided to make their massive Destiny 2 expansion, Beyond Light, available as well, giving legacy players something to sink their teeth into right from the start. Providing more than a few new additions, the latest add-on is expected to drastically change up the entire game.
Beyond Light is the beginning of the developer's road map to the future with Destiny 2. The decision was made to not release a true sequel (at least anytime soon), but instead build upon the foundations of D2. The latest expansion will add new powers, locations, and raids to partake in.
Whether you're a series veteran or new to the franchise, Beyond Light is ushering in the PS5 with a new beginning for Destiny 2.
Call of Duty: Black Ops Cold War
It wouldn't be a console launch without Call of Duty, and Black Ops Cold War is this year's big FPS hitter. Following on from the success of Modern Warfare and, more notably, Warzone, the latest entry is bringing to bear everything that made both so popular — and more.
The campaign, set during the height of the Cold War, features multiple endings and is more open-ended than previous installments. Additionally, the multiplayer has a heavier focus on vehicles, with an entire mode dedicated to the more Battlefield approach. Warzone will tie into Cold War and, to the delight of many fans, Zombies will be making a comeback as well. 
Call of Duty: Black Ops Cold War is set to be a thunderous package of epic proportions and likely to scratch that high-octane itch for launch-day players. See what we thought of the recent alpha here. 
Watch Dogs: Legion
If there was an award for the most ambitious PS5 launch game, it would go to Watch Dogs: Legion. Players will be able to play as almost any NPC they come across in the game, each with their own unique personalities, traits, and specialties.
The series has come a long way since the 2014's Watchdogs, which was met with a rather lukewarm reception by players at the time.
Legion, though, ups the anty in almost every way, and though it will also be launching on current-gen consoles and wasn't built from the ground-up for the PS5, it will come with a free upgrade to the PS5 version, which, of course, will have more extensive features. 4K visuals, ray tracing, and much more are awaiting players who dive into this latest entry on PlayStation 5.
Devil May Cry 5: Special Edition
More than a simple remaster, Devil May Cry 5: Special Edition is aiming to bring some pretty robust changes to the much-loved game.
As a PS5 release, the title is expected to pull a lovely 4K and reach up to 120 frames per second. Perhaps the most notable inclusion for this version is having Vergil as a playable character. In addition, Capcom has promised new story content, difficulty modes, and gameplay tweaks to truly make this the definitive edition of the game.
So whether you've already dived in once or been looking for an excuse to do it all again. Devil May Cry 5: Special Edition is looking to be a strong entry into the PS5's launch day line-up.
Observer: System Redux
Observer was originally released in 2017 for PC, PS4, and Xbox One. Set in a cyberpunk future, it's a perfect stand-in for a video game version of something like Blade Runner — with a heaping helping of horror tossed in.
Despite its age, Observer's next-gen trailers shared by Bloober Team have shown the next-gen upgrade look incredible, and the game will hit 4K 60 frames per second on the PS5. That includes HDR and ray tracing. 
The game is also set to receive new cases, mechanics, and gameplay enhancements, so there's something new for those who may want to revisit its world on the PlayStation 5.
NBA 2K21
Much like Madden 21, NBA 2K21 didn't necessarily hit the court running with its current-gen version, which was released to barely better fan reception. Though we thought it "lacks fresh ideas," we are hopeful for the PS5 version.
New features are expected in the next-gen package, including character creation options. But most importantly, the graphics will be completely upgraded for its release.
On launch day, a next-gen upgrade path will open up for the Mamba edition of the NBA title, allowing those who picked up that version on the PS4 to dive into the PS5 version of the game.
No doubt, more games will be confirmed over the coming weeks, so be sure to check GameSkinny for a regularly updated list of the first wave of titles. Also, be sure to check out the Xbox Series consoles guide for every confirmed game coming on its launch day!
About the author