It's almost unimaginable to think we are only a few weeks from the Xbox Series X and Xbox Series S hitting store shelves. Both of Microsoft's next-gen consoles are set to arrive on November 10, and launch will come packed with a strong lineup of playable titles.
While it was undoubtedly a blow to fans when Halo Infinite was delayed earlier this year, there's still a strong selection of first-party games releasing for each console this November. That's not to mention the third-party titles that will round out the launch catalog for the XSX and XSS.
With that in mind, here's every game coming at launch.
All Confirmed Xbox Series X, Series S Launch Titles
Gears Tactics
The Gears of Wars franchise is bringing its X-COM inspired tactics games to the XSX and XSS on launch day with Gears Tactics. While the game launched on PC earlier this year, the November 10 release marks the jump to consoles, including Xbox One.
With the franchise based around cover-based combat, the transition to a tactics-based shooter feels incredibly natural. We reviewed the game when it first released, describing it as brutal, thrilling, and tactical.
Providing in-depth, thoughtful management of your Gear's squad, the game will no doubt be a demanding launch day experience. It also packs some beautiful graphics that will shine on Microsoft's newest consoles.
Tetris Effect: Connected
Having already released on PC and PS4, Tetris Effect: Connected blends the classic puzzle game with pulse-pounding music and is set to release on Xbox consoles (both current- and next-gen) on November 10.
The main hook for the Xbox Series X and Series S editions of Tetris Effect: Connected is the inclusion of multiplayer, a feature long-time fans have been clamoring for since launch.
That functionality will be arriving as a limited-time exclusive on Xbox systems, featuring new competitive and co-operative modes for players to dive into online. Between the story-driven titles coming on day one, Tetris Effect: Connected could make the perfect palette cleanser between titles or for those looking for a more party-oriented multiplayer title.
Yakuza: Like A Dragon (Yakuza 7)
Marking a massive departure from the series' formula, Yakuza: Like A Dragon (Yakuza 7) looks to boast an addictive turn-based combat system. The story, of course, will be an intense crime drama, sprinkled with elements of humor for good measure. Both elements will be seen prevalent in the game's combat, which features the series' famous brutality, with tongue-in-cheek special moves such as summoning a giant crab to aid in battle.
Outside of fighting, side activities and mini-games will make a comeback. New to Yakuza: Like A Dragon will be go-karting, which will have you dashing around the streets of Kamurocho in various races.
Overall, it's looking to be a great transition from previous Yakuza titles to the new guard moving forward, and it will be available on Xbox Series consoles November 10, launching for Xbox One and PlayStation 4 on November 13.
Assassin's Creed: Valhalla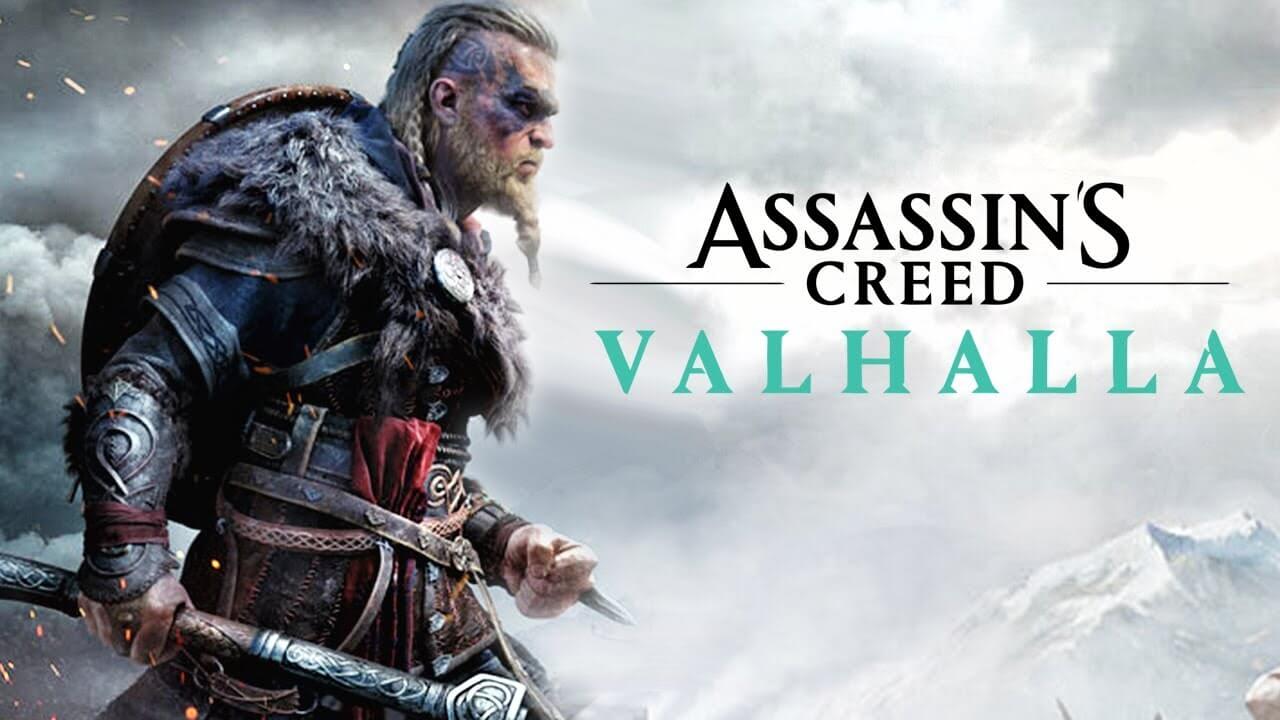 It wouldn't be a console launch without an Assassin's Creed title. Valhalla will whisk players away on an intense adventure in the age of the Vikings. It seems Valhalla will be bigger and better than past installments, boasting a large open world. Featuring brutal combat, deep RPG mechanics, and in-depth exploration both by foot and by sea, there will be hundreds of hours of content to dive into right at launch.
Building upon the series' formula, the new entry will bring a whole host of enhancements to take advantage of next-gen hardware. Running at 4K and 60FPS, Assassin's Creed: Valhalla will also come with higher resolution textures and improved shadow quality. It will also utilize the console's SSD to create fast loading times, consistently putting you into the action faster.
The Falconeer
If you're looking for something different and unique, then The Falconeer may be right up your alley. The game is set to be an open-world air combat experience where you control a falcon, fending off a multitude of creatures in exhilarating aerial battles. By using the different, customizable classes at your disposal, you will complete quests, discover secrets, and unlock new upgrades for your falcon.
Exploration and battles can also take place beneath the waves, as your falcon can sweep down and explore the depths of this big fantasy world. Keep an eye out for what some are saying is Star Fox meets Sea of Thieves.
Madden 21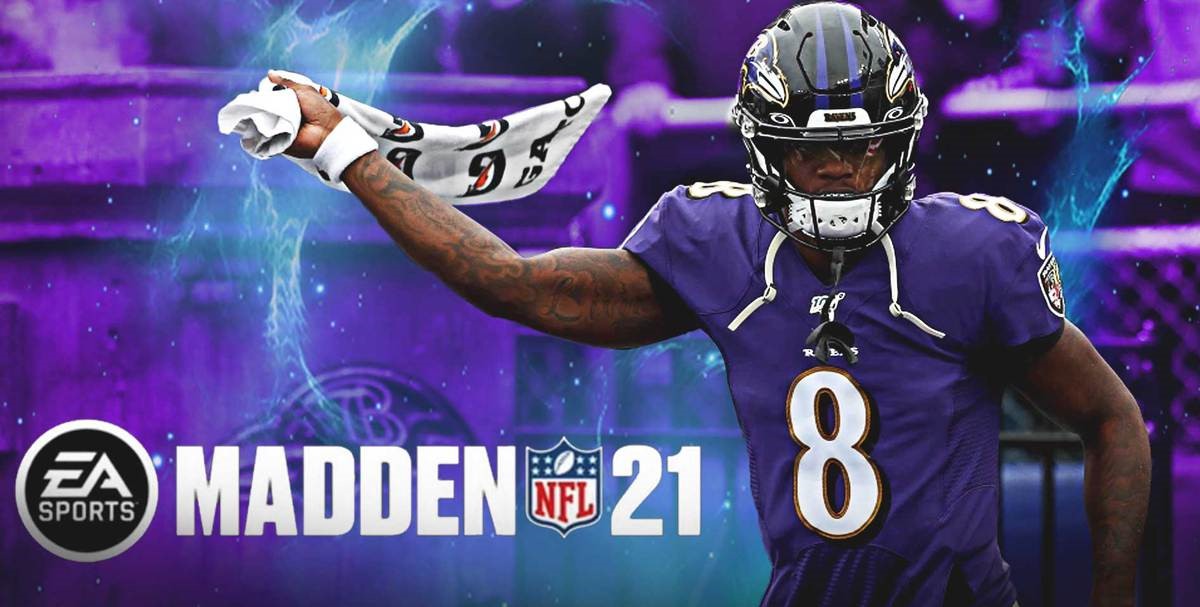 Sports fans planning on picking up and Xbox Series X or Series S are in luck: Madden 21 will be available on launch day. While Madden 21 is out now for current-gen systems (PC, PS4, and Xbox One), numerous technical and visual enhancements are planned when the Xbox Series X and Series S systems arrive this November.
The enhanced version is said to come with blazing-fast load times and reimagined character models. Additionally, there will be deferred lighting and rendering to make stadiums more visually impressive. Games will come to life with spatialized audio technology, to create a truly immersive Madden experience.
We reviewed Madden 21 at launch and said that "Die-hard Madden fans will be disappointed in a complete lack of attention given to Franchise mode and MUT, but the addition of The Yard and a much more rounded Face of the Franchise mode soften the blow somewhat."
Dirt 5
After the intensity that was Dirt Rally on the Xbox One, the series is set to return to its arcade roots with Dirt 5, sporting a variety of offline and online modes for players to drive through.
Most notable is the inclusion of a story-driven campaign; Dirt 5 will feature a single-player experience with voice work from industry legends such as Nolan North and Troy Baker, as you follow a narrative that pits you against your in-game nemesis.
With a wide variety of locales, including ice-based tracks, Dirt 5 will bring an impressive level of visual detail to the series. Vehicles will be more detailed, and it's sure that the XSX and XSS SSD will get races moving faster.
Destiny 2: Beyond Light
Acting as the fifth expansion for Destiny 2, the upcoming Beyond Light expansion will change up the ever-growing looter shooter in numerous ways.
One of the most anticipated inclusions is the ability to venture to Europa, one of Jupiter's icy moons. Here, players will confront the Darkness and learn to harness it as a new power for their guardians. There will also be new missions, multiplayer maps, gear, weapons, and a brand new raid to partake in.
To make room for the new content, older, less-used D2 content will be added to the vault. With this, developer Bungie will have the ability to swap out old and new content at a moment's notice and keep the on-going Destiny 2 experience fresh for years to come.
Call of Duty: Black Ops Cold War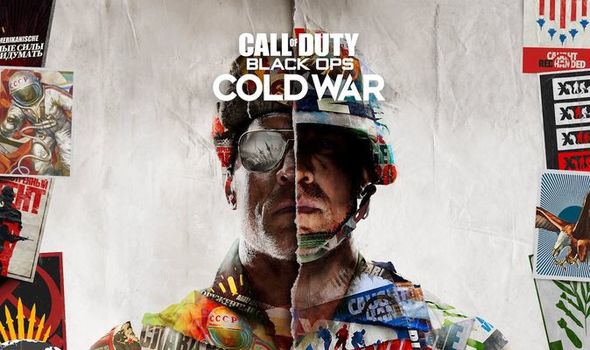 Can you imagine a console launch without a Call of Duty game? Luckily, the Xbox Series X and Series S will have Call of Duty: Black Ops Cold War available a few days after launch on November 13.
Following on from the huge success of last year's Modern Warfare, the latest installment in the perennial FPS franchise will perhaps be bigger and louder. Featuring a single-player campaign with a branching narrative, the high octane action is carried over into multiplayer, which comes bundled with multiple new modes and enhancements.
Fans of Call of Duty Zombies will be happy to know the classic mode makes a return, too.
Pre orders for current-gen and next-gen platforms are already live, though the game does follow a somewhat confusing upgrade path for Xbox owners. Check out our pre order guide for buying links and info on how Xbox One owners can upgrade to the XSX and XSS versions. We also detail how backwards compatibility will work.
Watch Dogs: Legion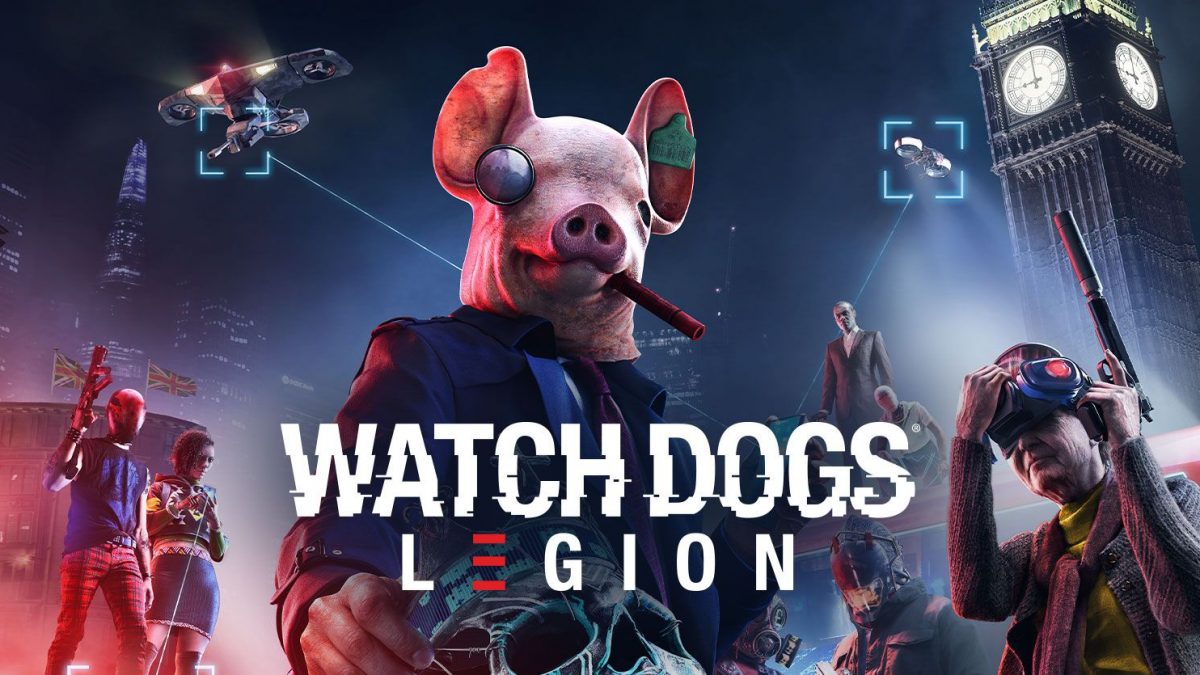 It seems like this open-world action-adventure title has been in the works for years, but it'll finally be in players' hands when it launches on October 29 for PC, PS4, and Xbox One. The game will be available on November 10 for Xbox Series X and Series S.
Legions' open-world playground will come enhanced with a variety of next-gen upgrades, including ray tracing. Venturing around the streets of a futuristic London will have never looked so beautiful.
Watch Dogs: Legion also comes with a fantastic new mechanic: being able to play as (almost) any NPC in the world — even London's grannies. The sheer creativity on offer is staggering and will no doubt be a visual and mechanical showcase for the Xbox systems.
Devil May Cry 5: Special Edition
Devil May Cry 5 was already a looker on the Xbox One, so releasing it on the Series X and Series S is a no brainer. However, this is more than just a typical remaster, as it completely overhauls not only some of the game's graphics, but also some of its gameplay, too.
Alongside the fantastic visual improvements and inclusion of ray tracing, Vergil is also set to be a playable character in DMC 5: Special Edition. New modes will be added to ramp up the game's difficulty, and extended storylines will further flesh out the narrative.
Whether you've jumped in before or it's your first time, Devil May Cry 5: Special Edition is a perfect reason to revisit one of the best games in the Xbox One era. Check out our review of Devil May Cry 5 to see why it's "one hell of a good time."
NBA 2K21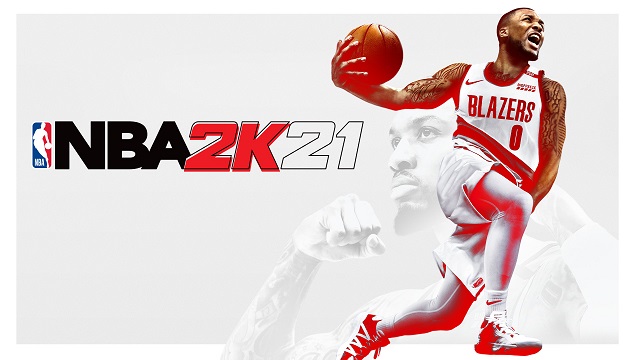 The popular basketball simulation returns with a next-gen upgrade. NBA 2K21 may have released earlier this month to great fan reception, but the Xbox Series X and Series S versions are determined to deliver the better experience.
NBA 2K21 won't be offering a free upgrade to next-gen like numerous other titles, and that's because 2K Games believe the next-gen version is a complete overhaul over its current-gen counterpart; it's set to come with a variety of visual and performance upgrades.
Judging by previously released footage, the enhancements are set to be night and day between generations, meaning that the Xbox versions will (probably) offer the definitive experience for $69.99.
We even said in our review that "if you can hold out for the next-gen version, we'd advise doing so."
Observer: System Redux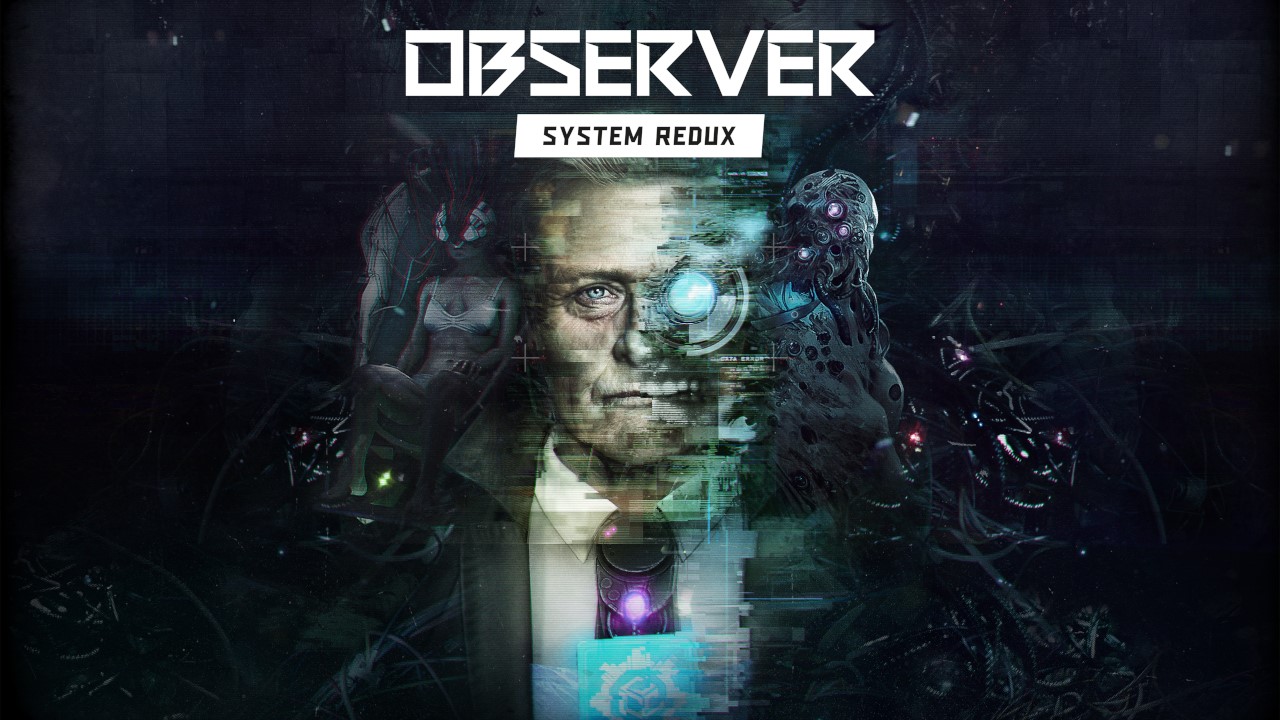 Observer is a fantastic sci-fi horror title on the Xbox One from the creators of the eerie SOMA. Now, a completely re-worked next-gen version has been announced for launch day and will utilize the Xbox Series X and Series S to their full advantage.
Featuring entirely new missions, gameplay mechanics, and locations, Observer: System Redux is more than a next-gen patch/upgrade. 4K resolution, better textures, new animations, ray tracing, and HDR lighting have also been incorporated to take advantage of the next-gen hardware.
If you haven't played Observer before, the Xbox Series X and Series S versions are the perfect places to dive into the modern sci-fi horror classic.
That's all of the Xbox Series X and Series launch titles for now. No doubt more games will be confirmed over the coming weeks, so be sure to check GameSkinny for updates to this list. Also, be sure to check out the PS5 launch titles list for every confirmed console coming on to Sony's new system on November 12!
About the author