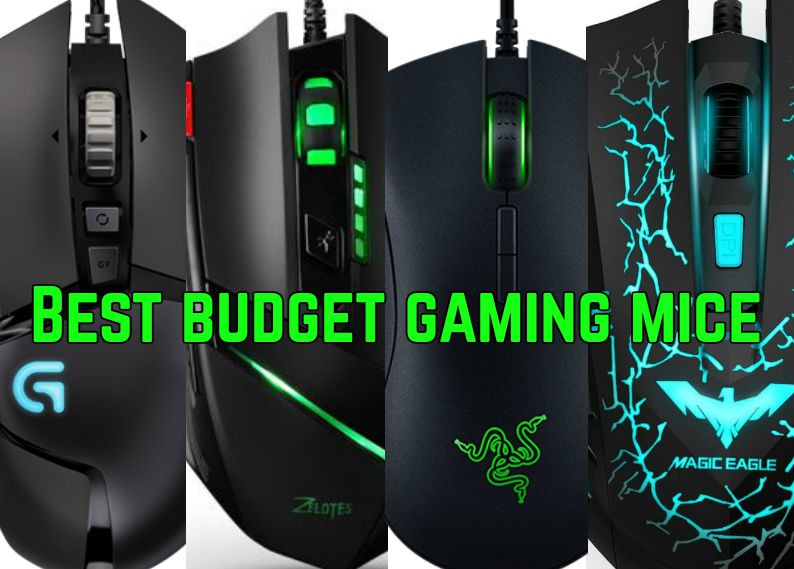 Tired of that clunky mouse that came bundled with your system? Upgrading to a gaming-quality model can create a radical change in your experience -- whether you prefer shooters, MOBAs, strategy games, or anything in between.
When perusing options for a gaming mouse, you should be on the lookout for high DPI, high click lifespan, and at least some cool bells and whistles in terms of lighting and extra buttons. Wireless is nice, of course, but at that point you'll see the price skyrocket in most instances.
Here we're rounding up some of the absolute best mice you can buy without dropping a whole lot of cash. For our purposes, we're going with anything under $65 as "cheap," with the mice here ranging from a very budget-friendly $7.99 all the way up to higher end models at $61.99.
Each mouse is listed in order of price, from lowest to highest, with five mice specifically under $30 for those with less to spend, as well as handful in the $50-$60 range that offer extremely high end options without getting into absurd triple-digit pricing.
Keep in mind that these prices will fluctuate over time and between retailers as sales come and go -- so you may need to search around to find the best deal.
---
HAVIT HV-MS672
Current Price: $7.99
If you want something stylish that looks phenomenal on your desk and has a few extra buttons, you just simply can't beat this price. Even some low quality office mouse with no responsiveness at all is going to cost you more than eight bucks at Walmart.
Besides your standard scroll wheel and side buttons, this one has a DPI scroll wheel, letting you change the mouse sensitivity on the fly for playing different types of games or using different modes within FPS games.
There's a downside for the price, however, as the buttons aren't placed as ergonomically as they could be. And the LEDs cycle through a breathing pattern rather than sticking to one color you like.
---
VicTake Wired USB Gaming Mouse
Current Price: $13.75
Sleeker and slightly higher quality on the construction front than the previous mouse, this low-cost VicTake looks great and has solid LEDs. With seven buttons and an option to cycle through DPI settings, you can't really go wrong here if you only have a small budget but want to try out something above and beyond your standard mouse.
---
E-Blue Mazer II
Current Price: $19.99
Although this one has lower DPI than most of the other mice presented here, the draw is that it's wireless. If you don't need top-tier DPI for twitchy online shooters and prefer wireless, give this one a go. The rubberized scroll wheel, smooth blue LEDs, and air wing design are a thing of beauty.
While you won't spend much on the mouse itself, beware of the potential battery cost, however -- this one isn't designed for the slightly larger rechargeable batteries (which can get stuck), so be ready to have a steady supply of standard AAs on hand.
---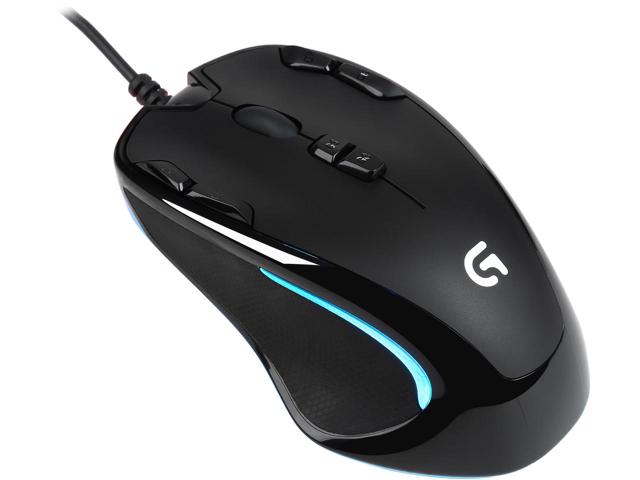 Logitech G300S
Current Price: $25.55
Splitting the difference between form and function, Logitech's G300S goes for a sleek version of the standard mouse design, rather than the futuristic angular designs of more expensive models.
It's not lacking in features though -- including a whopping nine buttons, with most of them on the top rather than the side. Both sides also feature the same curve, making it an ambidextrous option for the left-handed players out there.
Take note of the size, however. This one's slightly smaller than the average gaming mouse. So if you've got big hands, you might want to try something different.
---
Redragon M801
Current Price: $26.99
Nine buttons, five different memory profiles for assigning different keys, braided cord, excellent textured feel: this one's pretty well got it all for a mid-range on the price point. The software for mapping keys is simple, and there's plenty of LED color options. If you dig the red color scheme and angular design, this should easily be your go-to mouse.
---
Corsair Gaming M65 Pro RGB FPS
Current Price: $47.50
There are several different versions of the Corsair M65 floating around the various electronics sites, all with slightly different specs. In terms of price point meeting features, this is the one you want. It comes packed with backlit LEDs and 12,000 DPI.
Everything about this mouse screams "buy me for FPS glory!" -- from its weight distribution to the sniper mode button directly next to your thumb, which is really the big draw. This mode lowers the DPI while zoomed in with a gun for better tracking, then ups the DPI again when you zoom out so you can go back to twitchy movements.
It's also a bit bigger than the Razer mice, so if you want high end but don't want something tiny, this is your mouse.
---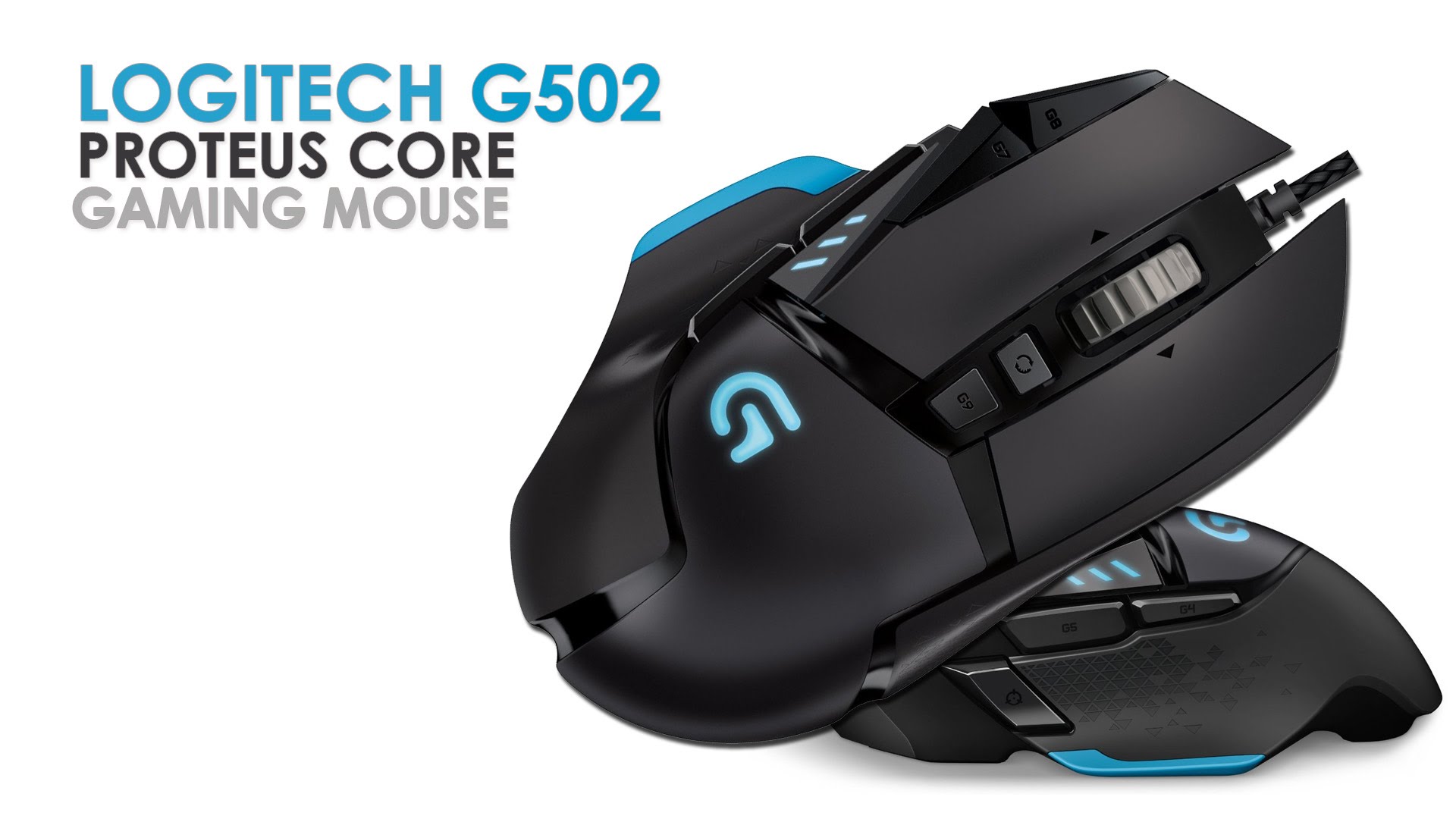 Logitech Proteus G502
Current Price: $58.99
The Proteus almost looks like a mask Corvo should be wearing while silently tracking prey through the streets of Dunwall... and here's the thing -- its just as customizable as your experience playing through Dishonored.
There's 11 buttons that can all be assigned, and you can even shift the weights in the bottom of the mouse to get your perfect center of gravity for optimal gaming.
The included software also lets you sync the LEDs to any other Logitech devices you have (like keyboard, speakers, etc.) for a truly streamlined lighting experience.
---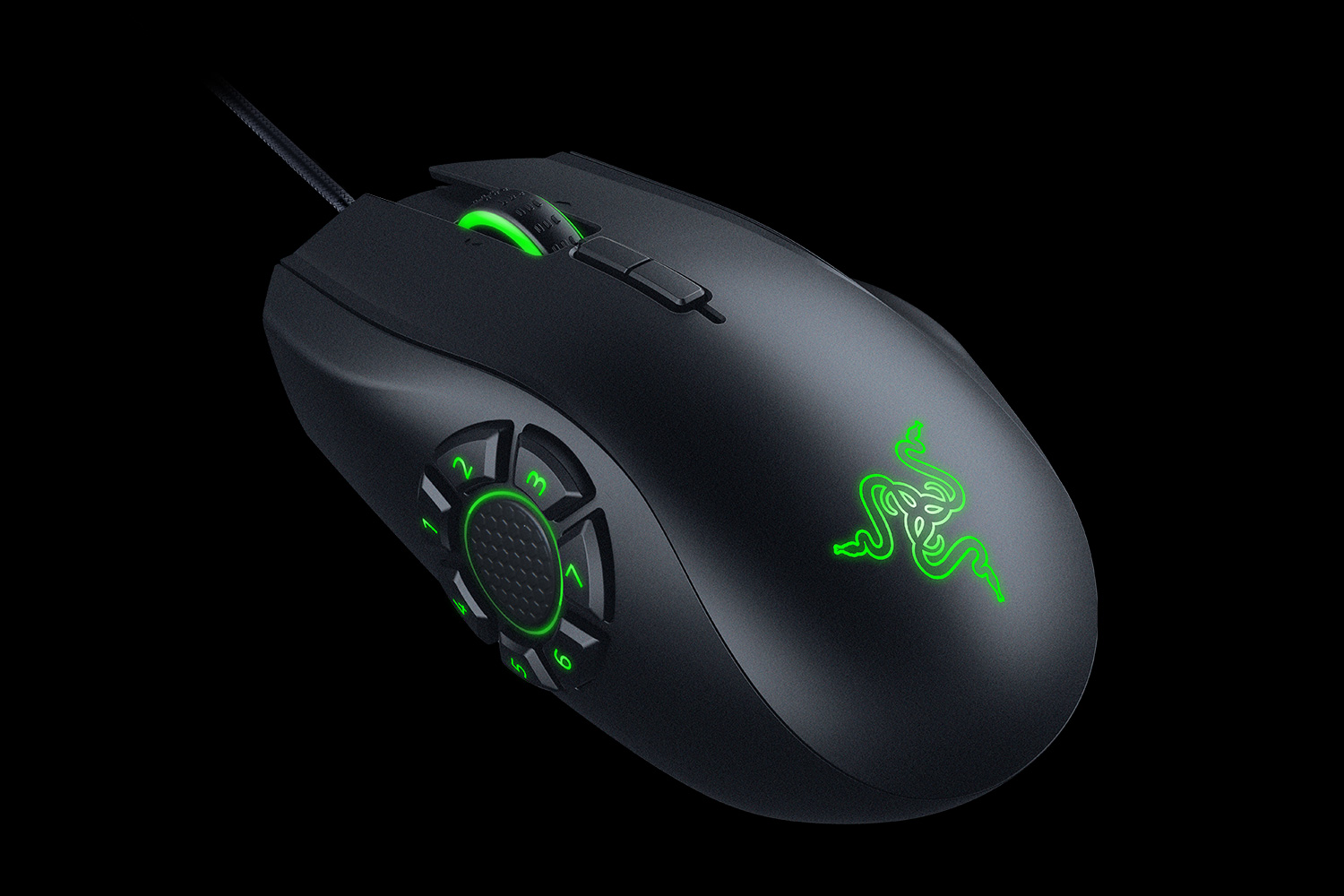 Razer Naga Hex
Current Price: $60.59
We're now officially in "high end" territory and on the cusp of leaving behind the quaint village of budget-friendlysburg. At 16,000 DPI you don't really get better responsiveness than this.
For MMOs, MOBAs, or survival sims where you might want to assign a bunch of different keys to a specific mouse click, you can't get much better than what the Naga Hex offers.
There's seven conveniently placed buttons right next to your thumb for rapid firing out those abilities as soon as their cool downs end, along with two more on the top. The only potential downside is the rounded, curvy design, which is quite a bit different from Razer's flagship Death Adder.
---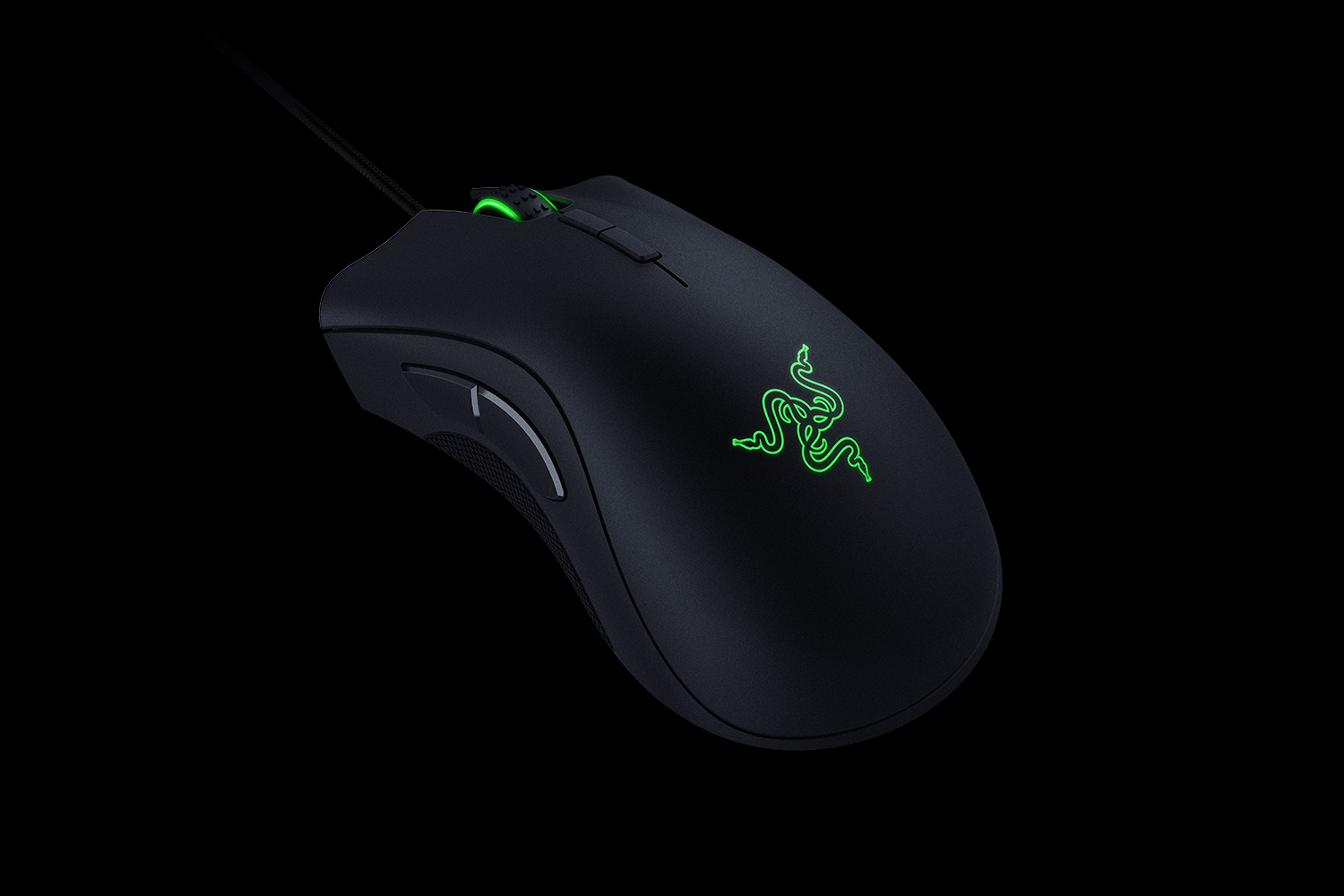 Razer Death Adder Elite
Current Price: $61.99
Here we are with the cream of the crop while still being in anything resembling a decent price range. League Of Legends world champs swear by this thing, and there's a reason for that.
It has less of that high tech appearance and fewer visible bells and whistles -- but in terms of ergonomics, there really isn't a more comfortable gaming mouse out there.
The Death Adder wouldn't be the best if it lacked in features though, and it has those in spades: 16,000 DPI, a 50 million click lifespan, and absurd customization on the LED options.
---

From less than 10 bucks all the way into the low $60 range, those are all the best mice currently available for the gamer on a budget. Still looking for more high tech gear to improve your gaming experience? Be sure to check out our other list of awesome hardware:
What did you think of our picks, and what less expensive mice should we add to this list? Let us know in the comments section!