Year by year the gaming market is flooded by endless titles aiming to become next best MMO, gather couple of million player base and sell millions on subscriptions, season pass and in-game items. It seems that recipe is rather simple -- stick to the rules of MMO and you will have your successful game.
But what many are forgetting is that simple copying of success is not going to work every time or even will work barely ever. Spark is required. This one thing which makes game worth to play.
There are MMO games which managed to dominate the market and have this "thing." Some of them stay on top of the charts regardless of being on the market as long as five years or even longer.
They have similarities and differences, but all of them gained the respect of critics and appreciation of fans, who quite often are ready to pay significant amount of money to be part of favourite MMO worlds.
There are few of them I have decided to treat with special attention. These are the Best MMO Worlds of the Last Five Years.
---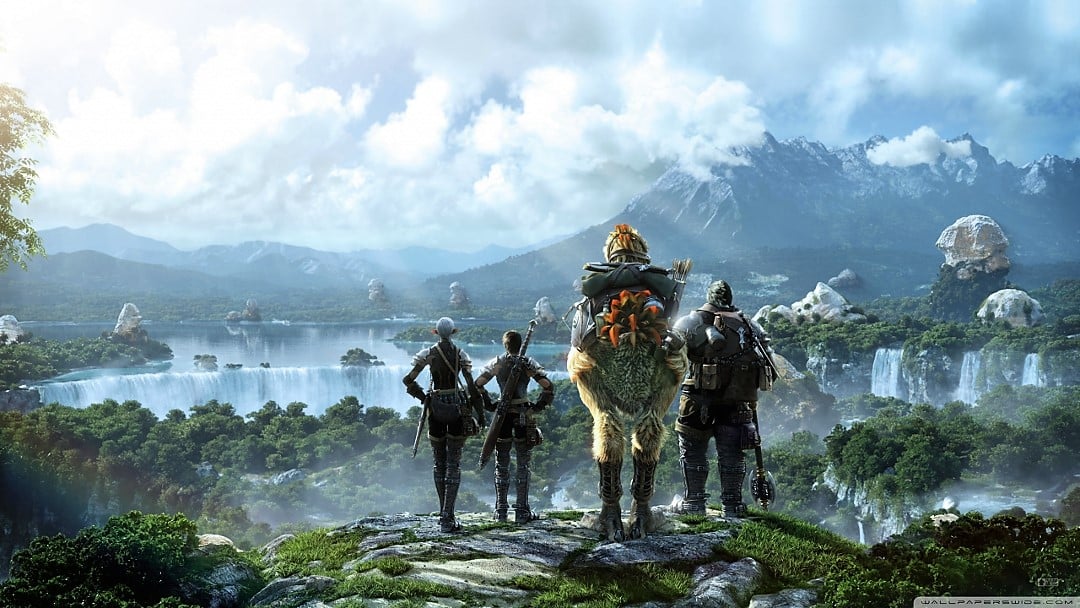 Final Fantasy XIV: Realm Reborn
Released in 2013 as an attempt to save the first release of Final Fantasy XIV in 2010 -- which had very negative reviews. Realm Reborn was a desperate attempt to save the fictional in-game land of Eorzea.
It seems that a completely new game engine, improvement game mechanics and progression system saved the day for the Final Fantasy XIV project. Since 2013 the game had two major expansion packs. In 2016 more than 6 million MMO fans were registered and actively played the game.
Right now, Final Fantasy is one of the most legendary MMO titles on the market bringing regular improvements and additions, such as housing for characters, PvP arena, additional missions and huge player raids which can accommodate up to 24 players.
What I particularly like in this world is the Japanese cultural impact on the in-game world. A pinch of far east philosophy which lets different worlds and aesthetics to function in the same realm. Variety of characters and fantastic, aetheric storyline.
It is hard not to at least register and play Final Fantasy XIV for the 14 day trial. It is even more difficult to not decide to pay for further game access after. If not for anything else, then at least to simmer in mesmerising views of the realm of Eorzea.
---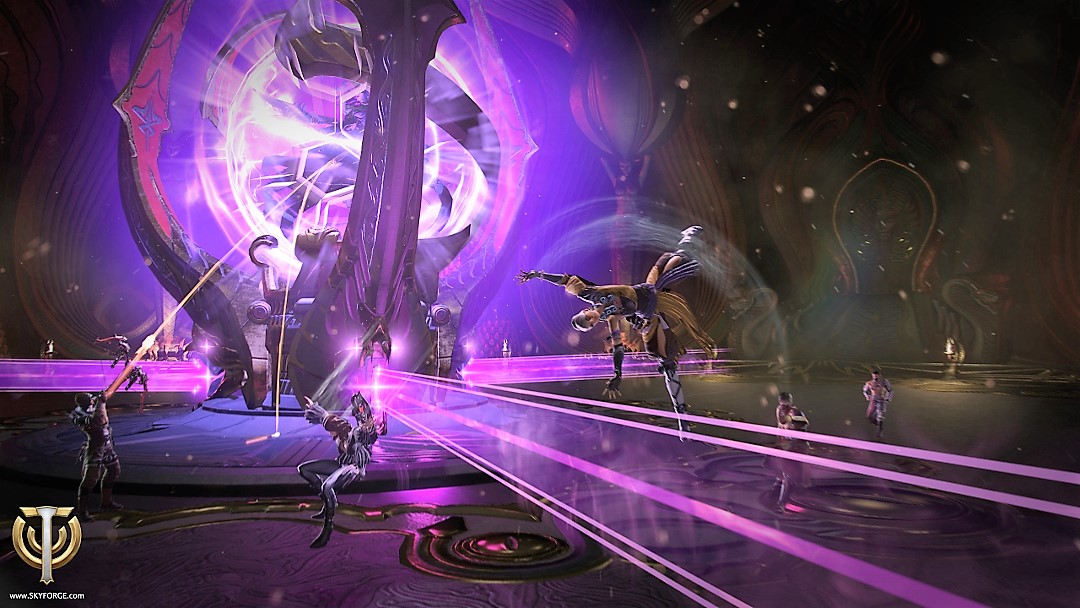 Skyforge
This project goes from 2010 but first Open Beta was released in 2015. Perhaps I am very brave putting not finished beta project next to the legendary MMO's such as Final Fantasy franchise is. But I must say that I have very good reason to do so.
I cannot deny -- Skyforge is flawed from time to time, it can be bumpy due to being in development.
There is one thing though which made it an easy pick when I was thinking about best MMO Worlds in last five years.
Skyforge has the best possible in-game world I can imagine. A mixture of fantasy and sci-fi as if those two were one reality. Everything is possible in this game. Sea creatures, nymphs, attacking ports which looks like something taken alive from the future. And if it is not enough, there are also goods who can nicely deal with technical support for attackers or... expect you to give them a t-shirt as a token of your appreciation.
I know it sounds random but this is whole power of Skyforge!
The game is full of surprises and if the world is not enough, it also gives amazing character classes which feels powerful from the beginning. I am sure this is way better than running around nearly topless with singular spear as it takes place with so many MMO's we know.
Skyforge is certainly something every MMO fan should consider as a valid alternative to much bigger titles. And it's free now. One more reason to give it a go.
---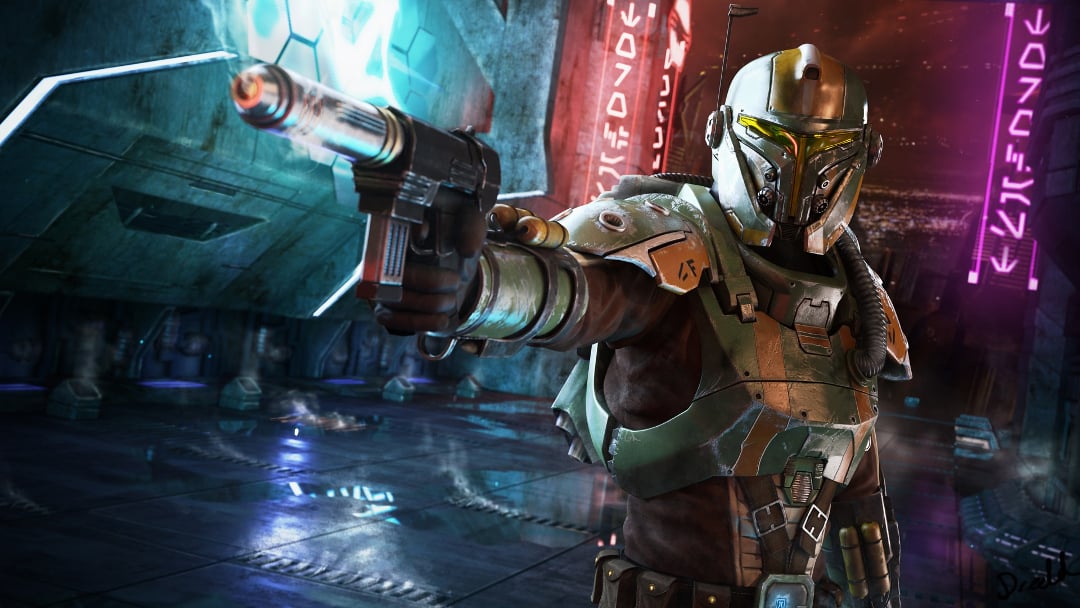 Star Wars: The Old Republic
An MMO for the Star Wars franchise started in December 2011 which means a little bit longer than 5 years ago, but I felt that regardless -- this is still one of the best MMO worlds staying on the market for last five years.
Huge success of this MMO is undoubtedly connected with the popularity of Star Wars franchise. For decades now, there are millions of fans who would do everything connected with this Universe. Therefore, when game was released, it took less than month to gain more than million players online.
I have spent good couple of hours playing Star Wars: The Old Republic. And I think that the main strength of it is that the game keep close to what we remember from long hour spent in the cinema following eternal struggle between Republic and Empire.
In STWOR you can be Jedi, Bounty Hunter, Sith, Stormtrooper or virtually anybody else you remember from the movie. Virtually you can do whatever you would imagine to do if you would BE inside Star Wars movie!
This is a very good feeling. Plus, STWOR offers a very consistent storyline, quests and system of building in-game characters. By now, the game has huge Clans of players fighting with each other's and building own empires.
It seems that this MMO should not become boring any time soon thanks to ongoing expansion packs.
One of my friends, much bigger fun of the game, told me his secret... He managed to collect in his in-game house all rare furniture placed in game. He needed to fight for some of the items from his collections, and some of them costs a lot in-game currency. I am not exactly sure what should I think about this hobby, but it certainly shows how deep Star Wars: The Old Republic goes with building its realm. And I am not sure, if my friend's in-game and alien wife are happy how they are spending credits earned on dangerous Jedi missions…
---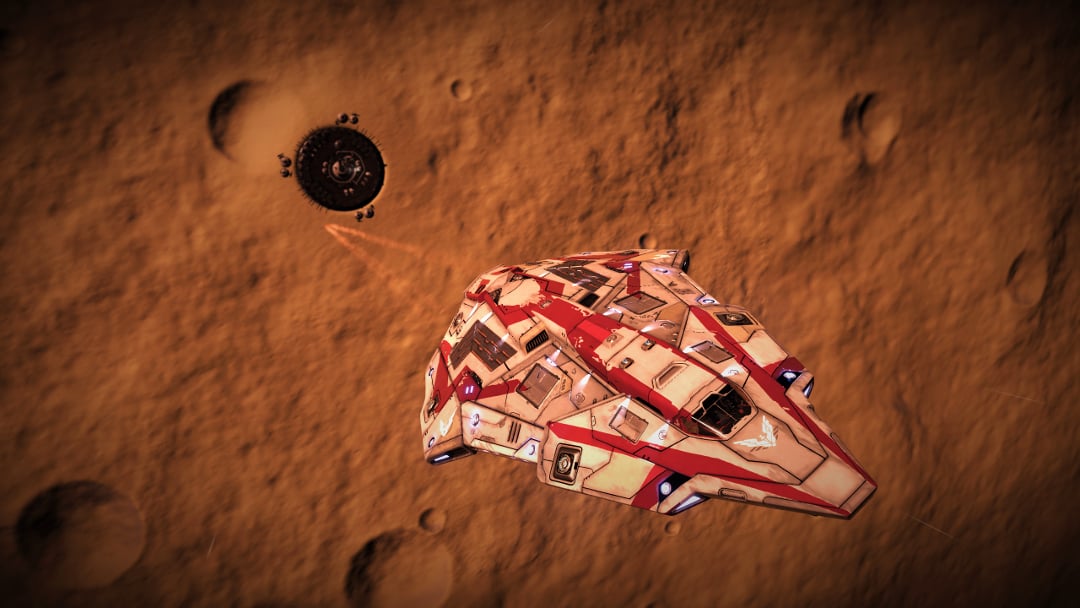 Elite: Dangerous
There are two MMO games on the market which stand out from other projects. First one is EVE Online, but his game was released in 2003 and regardless being very successful in last 5 years, was one of the best MMO's way earlier.
But there is another title, somewhat like EVE due to the action being placed in space. The game is called Elite: Dangerous, and was released in 2014 as a first person spaceship MMORPG.
In Elite, there is no persona's which could walk around spaceships or space ports. Only thing you can see from your character is part of the legs, and both hands on the steering system. That's because characters in the game are always sitting in their ships. Sounds completely boring I guess, but do not be fooled by simplicity of description!
Elite: Dangerous has a demanding system of expanding your character and ships. There are no established classes but to gain more from your game, players must constantly expand abilities of their commanders. They also need to take care of ships which can be, not only expensive, but also require additional engineer input or module production.
But the real reason why I think Elite: Dangerous should be on the list of best MMOs of the last five years is the world that is in the game.
The Milky Way Galaxy itself -- a simulation of the small chunk of space where our Solar System is located. Every star system in Elite has its' own planets. And there are millions of Star Systems available for for keen explorers.
I have spent many months clocked while travelling to the centre of the Galaxy and further. I saw things which are beyond imagination and I think that nothing bits the view of the Nebula when you are on a small planet in your ship cockpit -- landing there for the night rest. Just for this view it is worth to soak in unusual MMO which Elite: Dangerous is.
---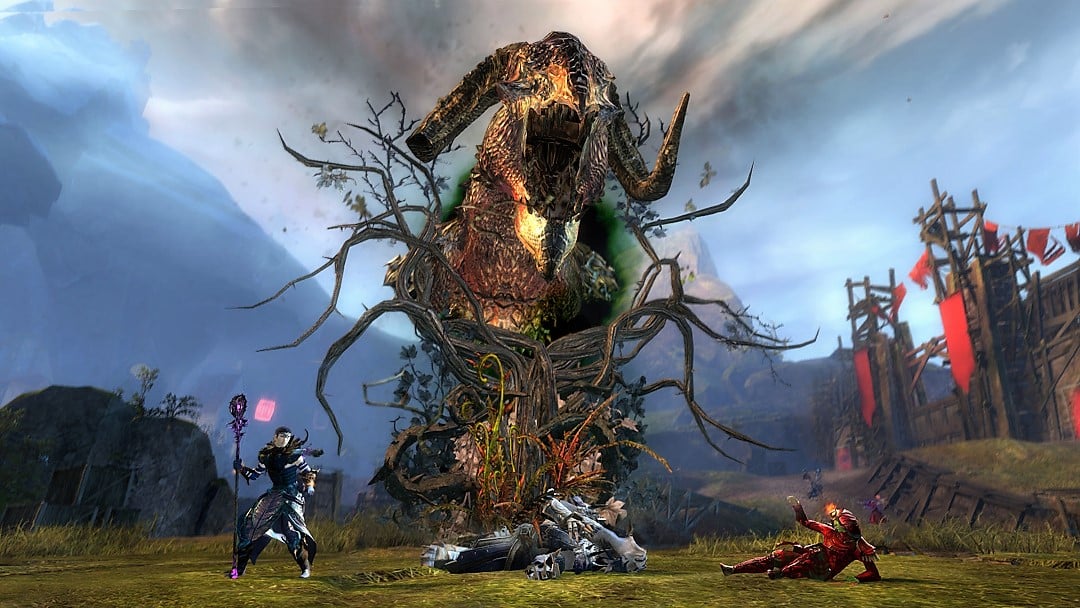 This is only four games just to show the variety of options. Hundreds of worlds await their own fans. Some of those are great and legendary titles such as World of Warcraft, Guild Wars 2, Planetside 2, The Lord of The Rings Online and many others which could be also on the list of the best MMO worlds.
The best thing about MMOs is that there probably is always one more realm which will draw attention of other gamers.
What do you think? Which MMO world was the best for you? Please let us know.