Minecraft Java Edition's Nether update (1.16.1) has finally launched on PS4 and with it comes some quality of life improvements, along with a host of seeds for you to jump into — many of which spawn you smack dab in the middle of a village, perfect for getting started.
While there are nearly endless options when it comes to PS4 seeds, these are some of the best we've encountered as part of The Nether update.
---
Seed 1649432572
Coordinates: 150, 70, 80 / 136, 11, 15
Biomes: Mountains, Plains
This seed features three Blacksmiths that spawn in a village at coordinates 150, 70, 80. This area is not too far from where you spawn, making it an ideal PS4 seed to get started with.
In addition, you'll find some diamond in a ravine at coordinates 136, 11, 15, though you'll need to be careful of the lava. You can actually jump down and land in the water if you position yourself right.
---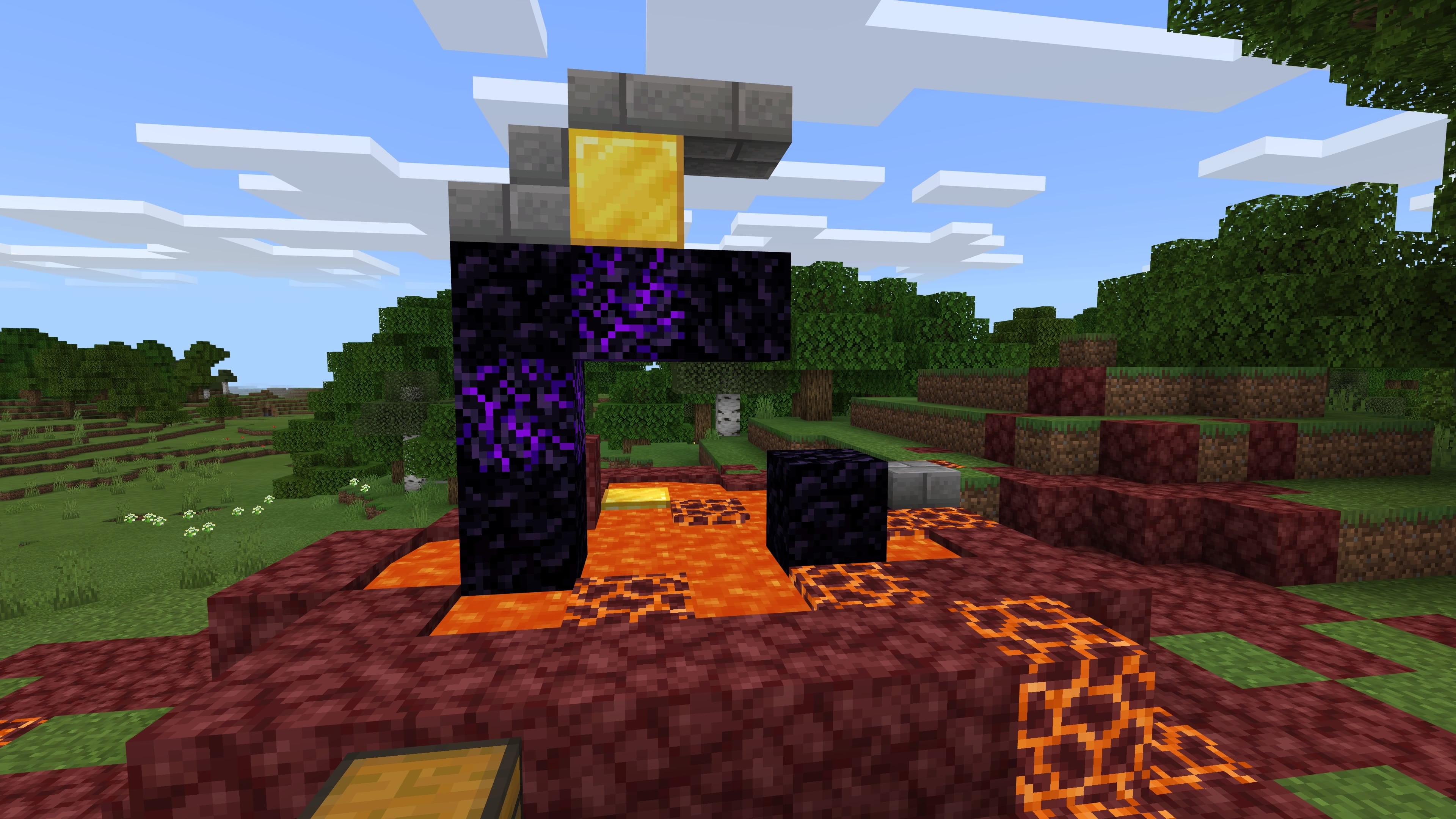 Seed 20080102
Coordinates: -340,75,384
Biomes: Nether
With Minecraft's latest Nether update, you'll want to check out this seed since it includes a portal for you enter — without having to gather the materials to build one.
This'll save you time and let you jump right into the action. You'll be able to harvest the update's new materials faster, such as soul sand, nether wart, and more. You'll also be able to craft soul items faster!
---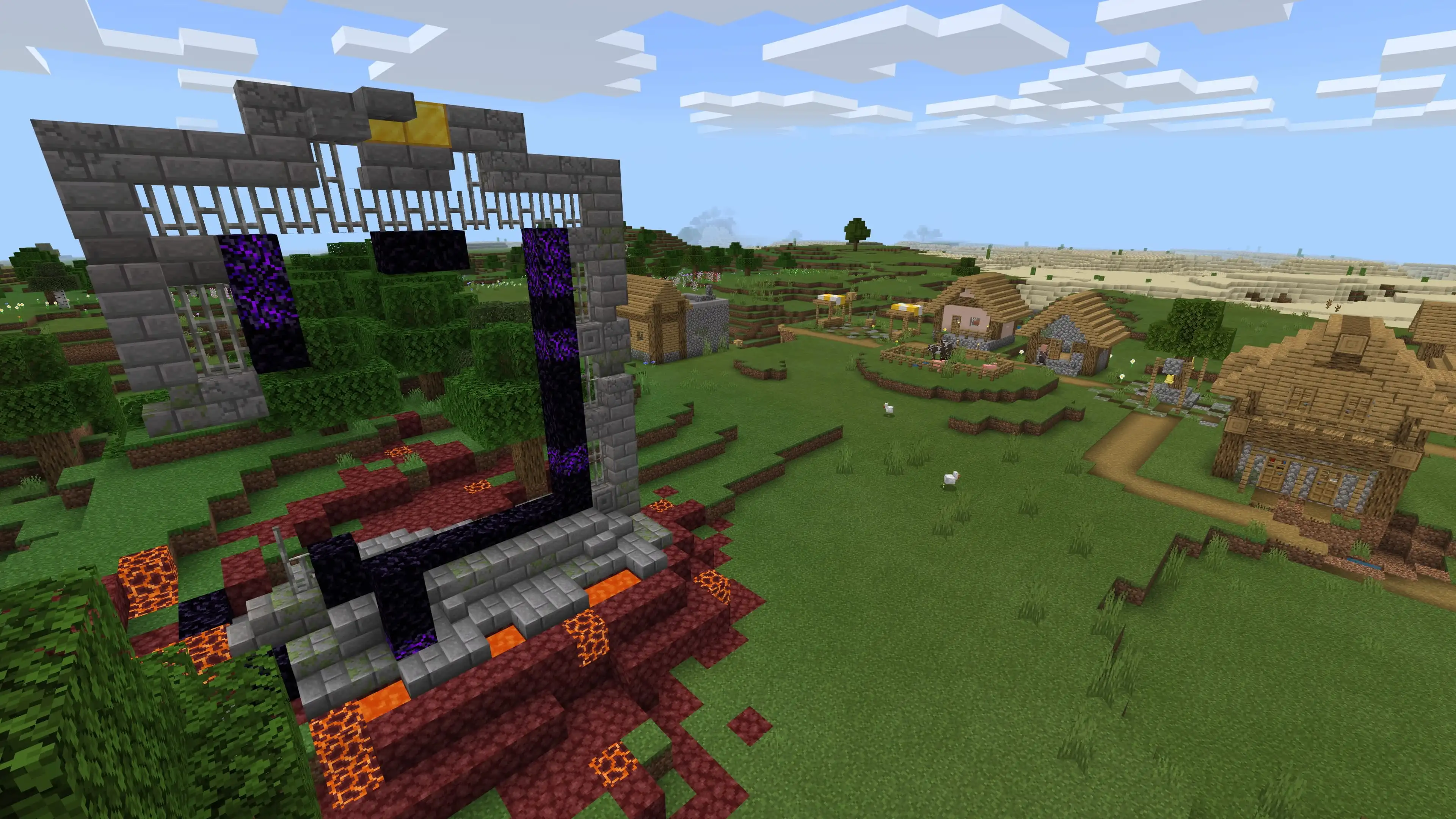 Seed 12620
Coordinates: 606, 86, 163
Biomes: Jungle
Close to spawn, you'll find a Temple Village at coordinates 606, 86, 163. There are lots of resources to obtain here, like carrots, beetroots, hay, and a crafting table, along with several cute cats.
This spot is essentially a farm and you'll encounter multiple animals like pigs and horses when using this seed on PS4. Just watch out for the nearby Zombie Villagers and spooky spiderwebs.
---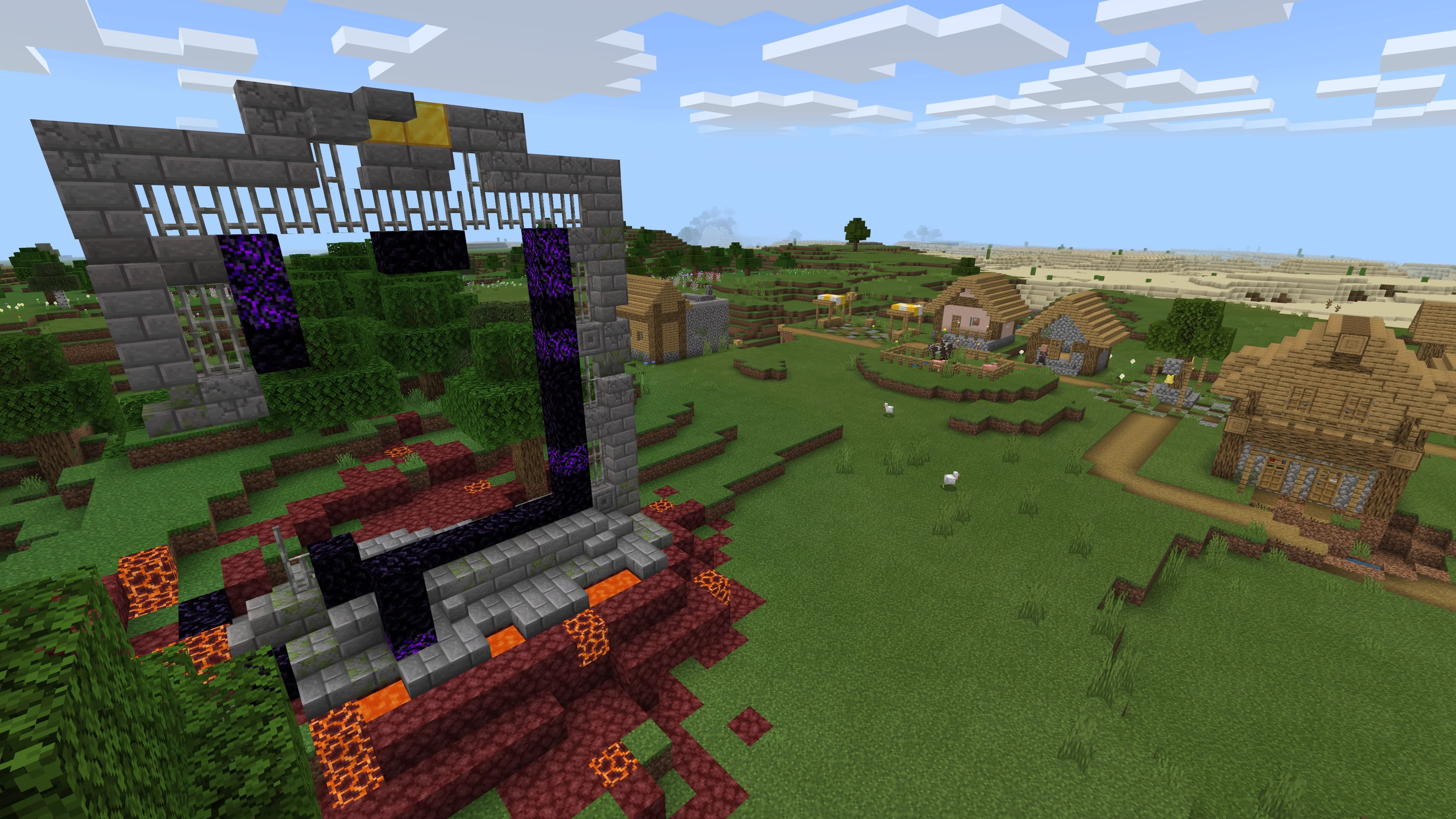 Seed -378686434
Coordinates: 116, 83, 3
Biomes: Desert
In this seed, you'll find a village pretty much right at spawn. Here, you'll come across a small library, and multiple chests with food and crafting materials like diamonds and iron ingots. There is also a ruined portal nearby, which can jumpstart your journey to the Nether.
Just west of this portal is a desert village around coordinates -148, 65, 89 for you to explore, too, so don't skip this PS4 seed.
---
Seed 992826707
Coordinates: 652, 98, 2
Biomes: Forest
This Minecraft seed is great for those who want to start a mushroom farm, as you spawn right next to a massive area filled with red mushrooms at coordinates 652, 98, 2. Surrounding this area is a huge body of water, with fish and other marine wildlife.
A forest biome spawns nearby, too, as well as a village full of resources at coordinates 953, 66, -304.
---
Seed -1416995165
Coordinates: 556, 61, 461
Biomes: Mountains, Forest
Initially, this seed is great because it spawns you in the middle of a village, with chests that include food like potatoes and others that have emeralds.
But the real draw is that a ravine lies at coordinates 556, 61, 461. Here, you'll find a ton of resources to farm like redstone ore and even some diamond. Just jump down into the water and be careful of the lava if you want to survive using this PS4 seed.
---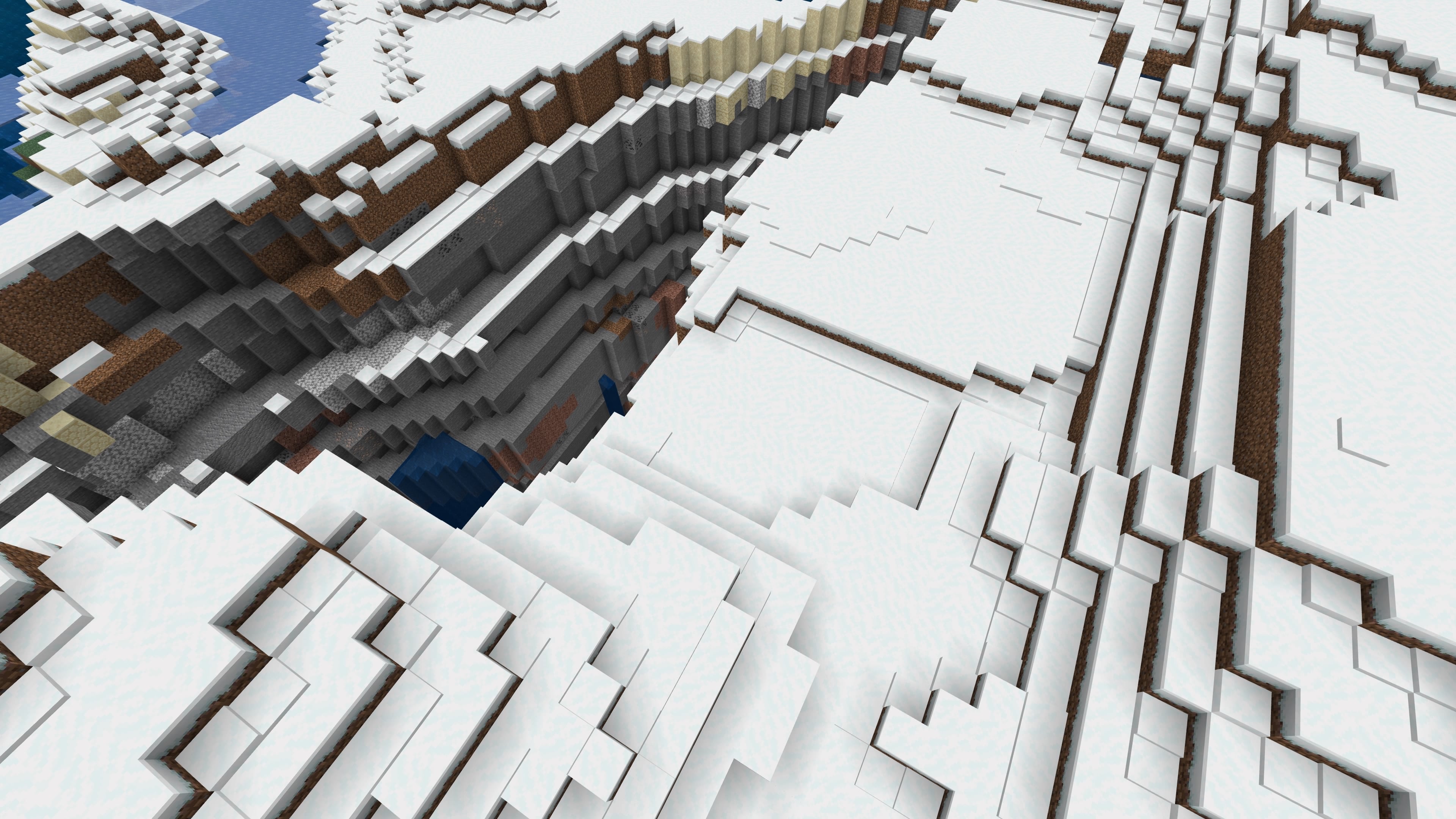 Seed -2109369554
Coordinates: 3910, 26, -481
Biomes: Desert, Plains, Savannah
This PS4 Minecraft seed has it all. Everything from villages to temples to monuments can be found here. Right at the spawn is a village that has a blast furnace and food.
If you go to the coordinates listed above (3910, 26, -481), you'll end up in an Abandoned Mineshaft, found within a ravine. It's pretty far away, but the journey there has a ton in store, and when you get there, the Mineshafts have plenty to offer like redstone and even an Enchanted Apple.
---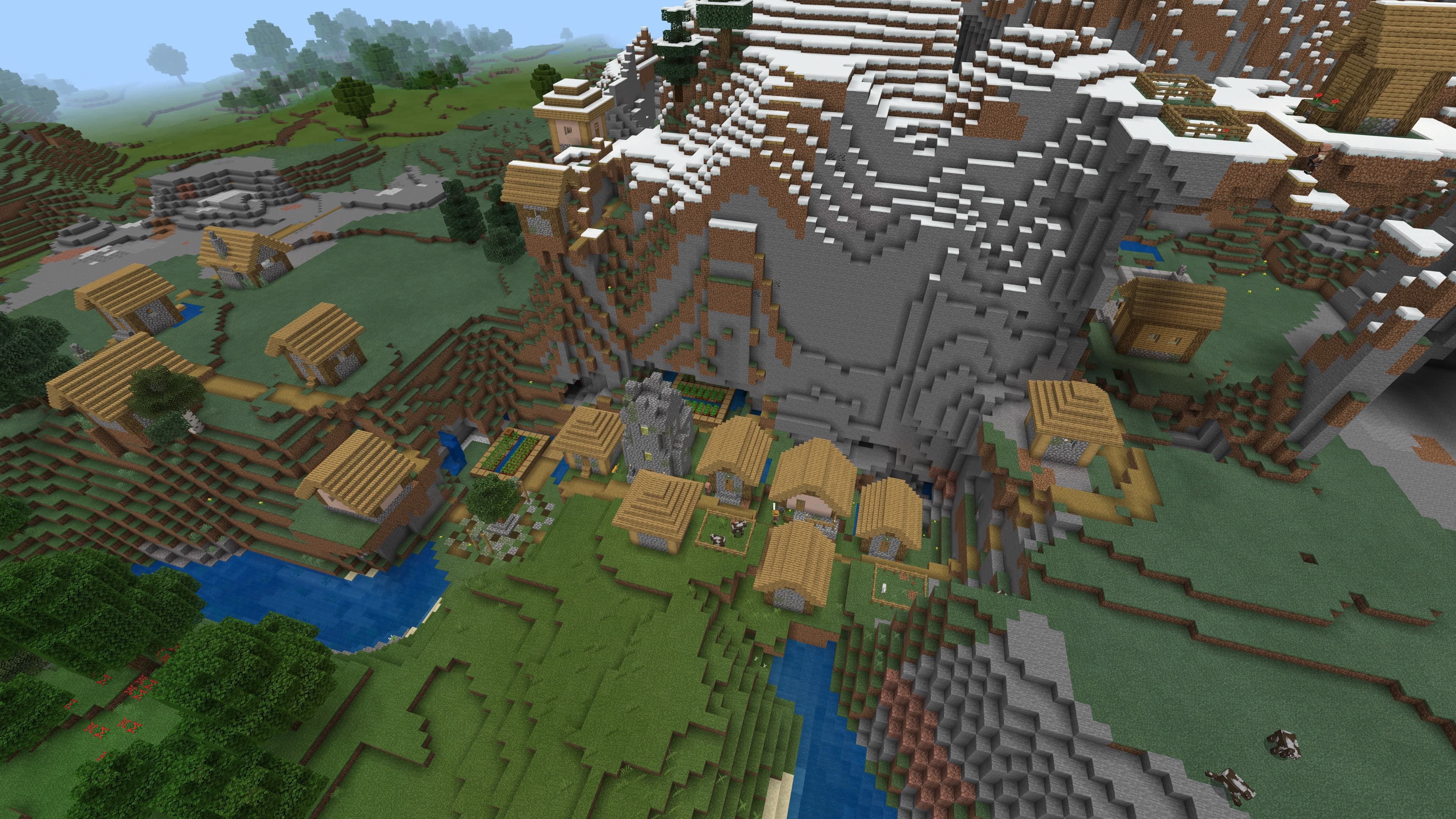 Seed -1231267014
Coordinates: -239, 120, -224
Biomes: Forest, Desert
If you're looking for a seed with lots of variety, this is the one for you. It features a sprawling forest biome, mountains, and a useful village found at coordinates -239, 120, -224.
Be on the lookout for an Iron Sword, some beds, a brewing stand, and lots of resources like potatoes and a nearby cave with plenty of building materials. Don't skip this PS4 seed.
---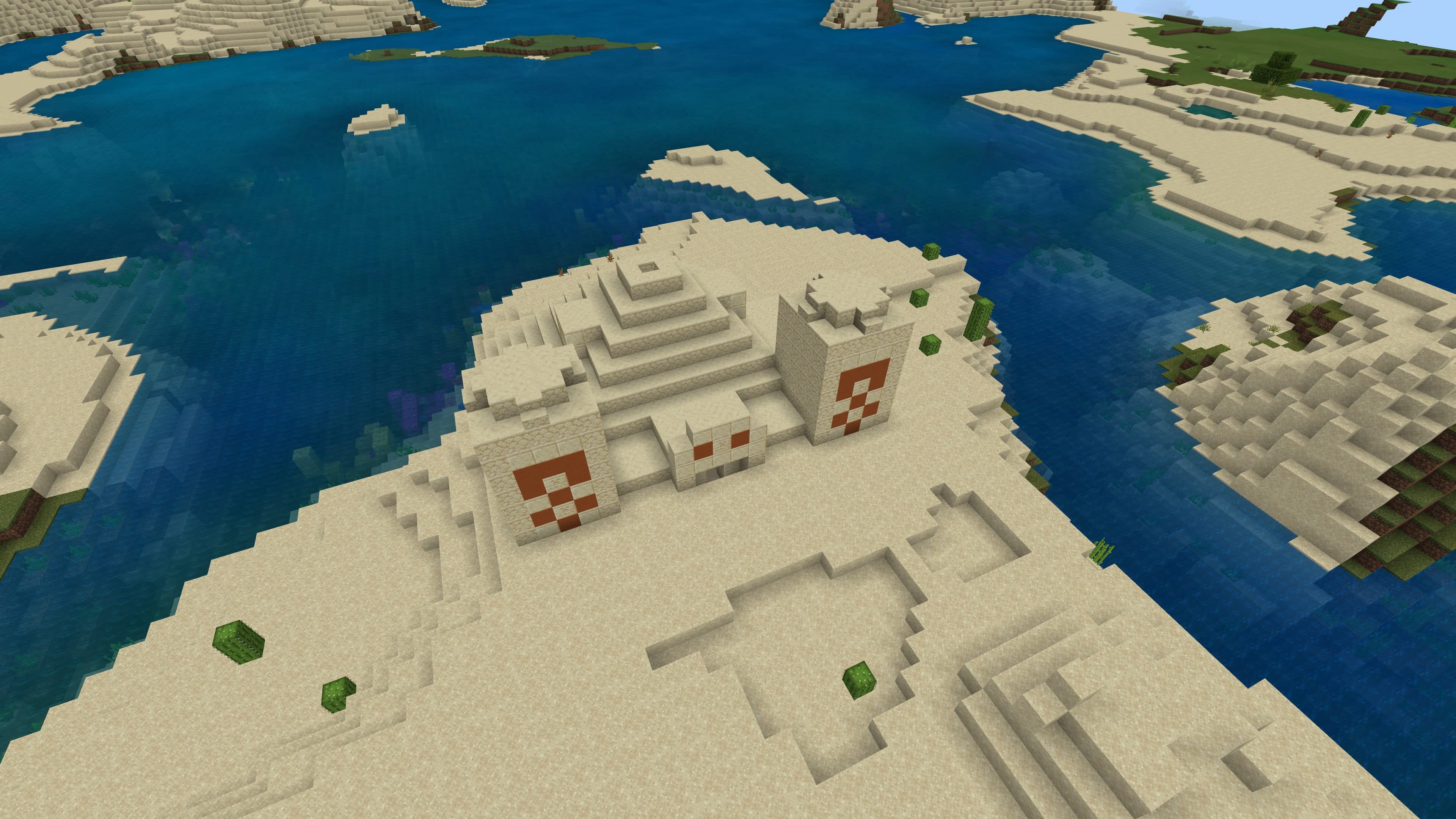 Seed - 5932184224810181111
Coordinates: -728, 65, -1840
Biomes: Desert
After you type in this lengthy PS4 seed, you'll have plenty to do. right at the spawn is a village to explore, with a blast furnace and plenty of food like bread and potatoes, but that's not all.
This seed is home to a variety of useful areas like a Desert Temple, found at coordinates -728, 65, -1840. Destroy the blue block in the center to find a secret room full of chests!
---
Seed -205449501
Coordinates: 44, 71, 31
Biomes: Plains
The main benefit of this seed is the sheer amount of resources that appear right in the spawn area. You'll spawn right in the middle of a village and a ravine lies nearby, which can be farmed for lots of goodies.
Look out for a Stonecutter, plenty of food like bread, and more carrots than you can probably eat.
Related Content
There are so many useful seeds to choose from, but these are some of the best ones we've encountered on PS4 for the month of August 2020. These are great for new players who want easy seeds to start with, as well as those who just need a little push in the right direction.
For more on Minecraft, check out its hub page here, where we've got a slew of guides for you to dive into when you're finished exploring these helpful seeds.