There is a huge number of weapons in Outward, an open-world RPG from Nine Dots Studio. Most of them you can simply find by traversing the world of Outward, but if you really want to get something special, then you need to look beyond.
Here you will find a list of some of the most powerful, and of course, some of the hardest to get weapons in the game. But don't worry, as there is a short instruction on how to find each of them, so just follow our guide for all the necessary steps below.
---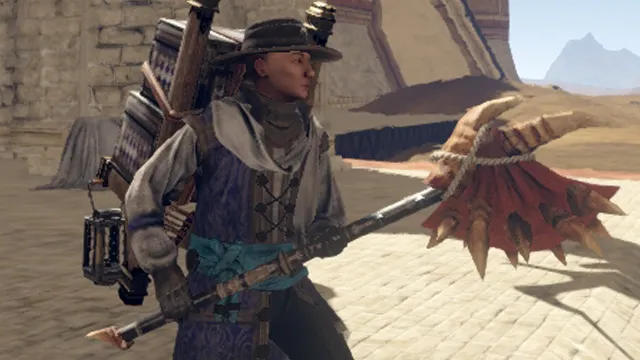 Tuanosaur Greataxe
Damage: 44
Impact: 50
Attack Speed: 1.1
Durability: 300
Weight: 4.0
The strongest axe and melee weapon in general in the game is a two-handed Tuanosaur Greataxe. This weapon inflicts extreme bleed damage, which is a highly efficient ability in combat.
Tuanosaur Greataxe can only be crafted using the following recipe:
2x Alpha Tuanosaur tail
1x Brutal Greataxe
1x Palladium Scrap
Tuanosaurs can be found dwelling in Hallowed Marsh. You will need to kill two alpha species in order to obtain their tails.
The Brutal Greataxe can be located in three places:
Damp Hunter's Cabin in Enmerkar Forest
Vendavel
Immaculate's Cave
Palladium Scrap can be mined at Palladium Veins in Enmerkar Forest, Hallowed Marsh, or Abrassar.
---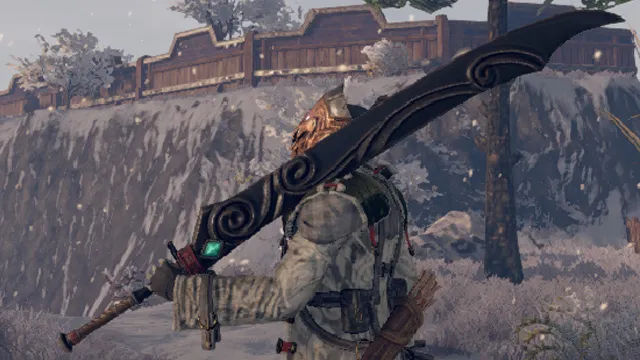 Tsar Claymore
Damage: 76
Impact: 60
Attack Speed: 0.8
Durability: Infinite
Weight: 9.0
This sword does not only possess a massive amount of damage, but it also has the infinite durability stat, which doesn't require its owners to repair it. This definitely makes the Tsar Claymore one of the most desired weapons in Outward.
Just like Tuanosaur Greataxe, it can only be crafted using this recipe:
2x Tsar Stone
1x Palladium Scraps
1x Hackmanite
There are three locations where you can get the Tsar Stone without completing any quests:
Northeast of Chersonese
Electric Lab at Abrassar
Dark Ziggurat at Jade Lich
Hackmanite can be mined at Conflux Mountain and Aurai, while Palladium at Enmerkar Forest, Hallowed Marsh, and Abrassar.
---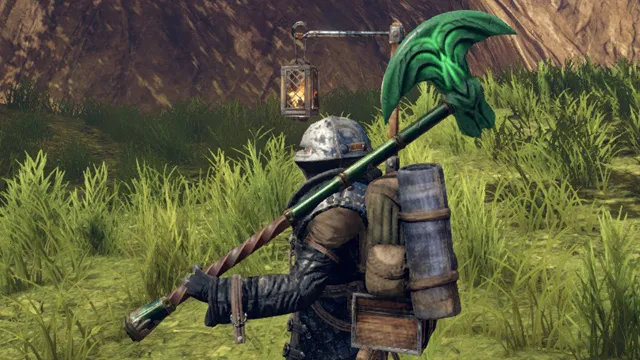 Worldedge Greataxe
Damage: 13/40
Impact: 48
Attack Speed: 1.1
Durability: 525
Weight: 6.0
Although, the Worldedge Greataxe has only 13 points of physical damage, its main advantage is the 40 decay damage, which completely ignores enemy's armor.
In order to obtain this axe follow these steps:
Enter the Forest Hives cave at the Colossal Hive ( southeast of Enmerkar Forest)
Kill the Hive Lord boss on the other end of the cave
Loot his body for the axe
---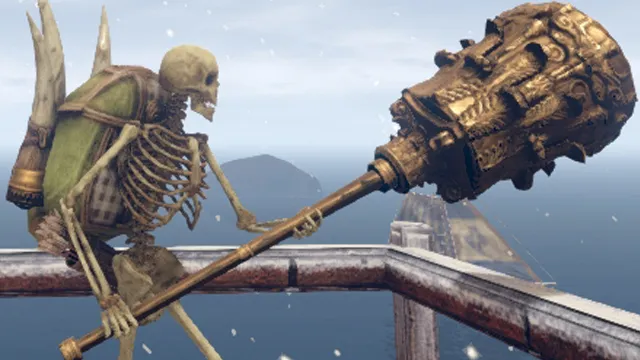 Pillar Greathammer
Damage: 61
Impact: 75
Attack Speed: 0.8
Durability: 475
Weight: 12.0
This huge mace is a reference to the infamous Dark Souls boss Smough, who wielded the similar kind of weapon.
In order to retrieve this weapon you need to travel to the Spire of Light at the Hallowed Marsh region. Pillar Greathammer can be found in the wall behind the Legacy chest.
This weapon has no special effects, but its sheer power is capable of dealing with almost any type of enemies.
---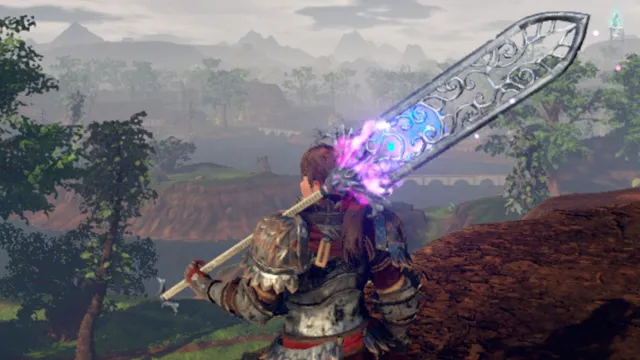 Thrice-Wrought Halberd
Damage: 18/18
Impact: 43
Attack Speed: 1.1
Durability: 425
Weight: 8.0
Here is one of the most unique weapons in Outward. This halberd deals no physical damage, but instead it inflicts the power of fire and frost combined onto its enemies.
Follow these steps on how to obtain Thrice-Wrought Halberd:
Go to Cabal of Winds Temple in the south-west of the Enmerkar Forest
Kill five Shell Horror enemies
Wait for the wall inside the main chamber to disappear
Pick up the halberd near the chest behind the wall
---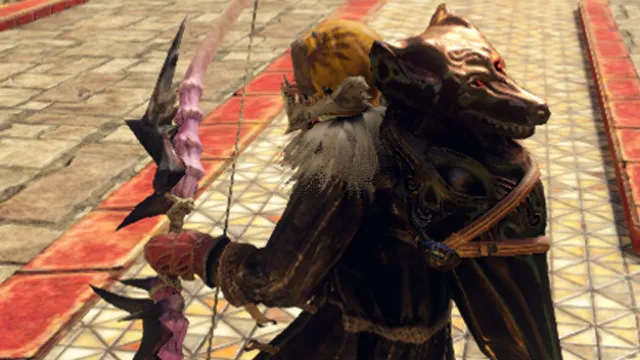 Horror Bow
Damage: 18/18
Impact: 43
Attack Speed: 1.1
Durability: 425
Weight: 8.0
One of the best ranged weapons in Outward is a poisonous Horror Bow. This unique weapon can be crafted using the following recipe:
2x Horror Chitin
1x War Bow
1x Occult Remains
Horror Chitin is dropped by the same Shell Horror creatures you could see in the Cabal of Wind temple.
The bandits in the Enmerkar Forest drop War Bow when killed. So just find a bandit camp, kill some archers, and loot their bodies.
Occult Remains can be acquired from either Burning Man or Wendigo for 30 silver.
---
For more Outward guides at GameSkinny, check out the listing below: