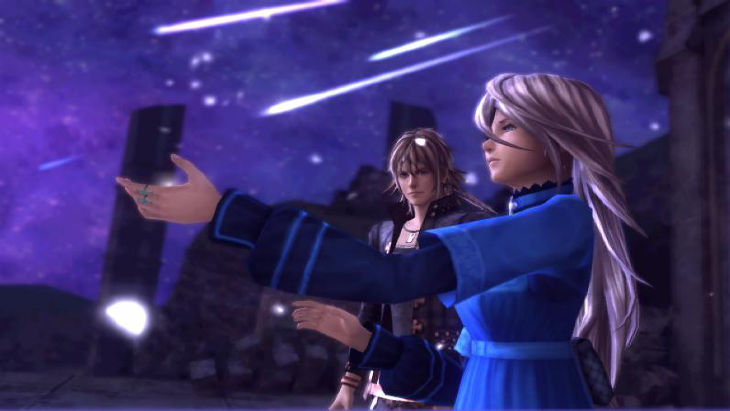 It all starts with a friend or relative introducing you to your first anime. Next thing you know you've become addicted to all things Japanese. You not only sing along to your favorite J-pop songs, but you even know what a few of the phrases mean. Things are no longer cute, they're kawaii. Your sibling isn't stupid, they're a Baka.
You fell in love with Japanese culture through anime and manga, but why stop there? Japanese role playing games (JRPGs) offer plenty of titles that hold the same beautiful art style, awesome characters, and creative stories you've come to love with in anime and manga. If you haven't taken the jump into JRPGs, then why not start with these awesome titles?
---
The Last Story
Platform: Wii
Take control of a band of mercenaries who dream of becoming respected knights. Work has called them to the mysterious Lazulis Island; but one small job turns into a much larger task when a young girl pulls them into the political turmoil of the small Island nation.

The Last Story has got to be one of the best JRPG to come out on the Nintendo Wii. Anime fans will love the art style that renders wonderfully on the Wii and the characters will make you smile and cry as you follow them around Lazulis Island.
This title is a good place for Akatsuki no Yona fans to start. It has all of the political intrigue (if not more) and lovable characters set in a fantasy world. Akatsuki no Yona fans will also enjoy the similar love story of a knight (or knight wanna be) and his princess.
---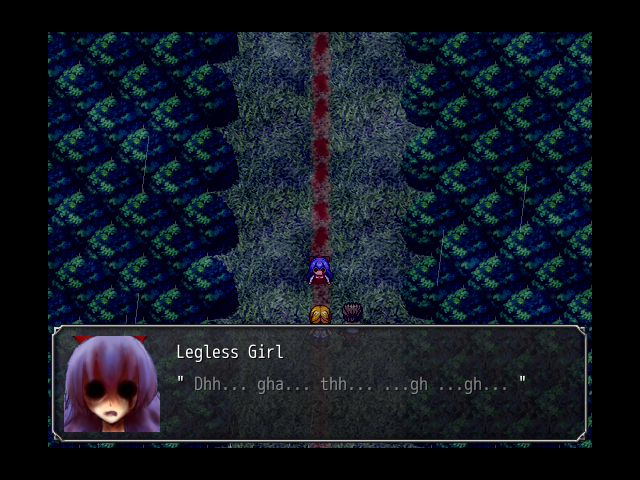 The Witch's House
Platform: PC
The young Viola likes to visit an old house in the woods, even though her father has warned her to stay away. Sadly, when she learns of the sinister nature of the house -- and its only inhabitant -- it's too late. Will Viola get out alive in this ever changing house?
Lovers of the darker side of anime/manga will enjoy the creepy atmosphere in The Witch's House. If you like animes like Higurashi no Naku Koro Ni and old style RPGs, this should be the next JRPG you play. But the creepy factor isn't this JRPG's only selling point, this game has a dreadfully intriguing story that will suck you into the fandom as fast as your first anime did. If you like this game, be sure to check out Mad Father, IB, and Misao.
---
Final Fantasy VII
Platforms: PlayStation
Most believe that Shinra is one of the few good forces left in a dying world. Cloud once believed that, so he became a Shinra soldier. That is until he learned of their corruption and just how Shinra was slowly draining the planet of life energy. Join Cloud and his group of mercenaries in order to save the planet from the evil known as Shinra. Final Fantasy VII is also getting a Remake soon!
One cannot talk about JRPGs without at least mentioning one Final Fantasy game and why not go straight to the most loved game in the series. If you love animes with a steampunk worlds, like Fullmetal Alchemist or Castle in the Sky, then Cloud's world will draw you in instantly. The art style currently leaves something to be desired since it came out in 1997. But don't let the graphics hold you back for long since they are currently remaking this title for the PS4. If the current graphics hurt to much to play, try out one of the spin offs like Crisis Core.
For other Final Fantasy title recommendations, try out these games!
---
Persona 4: Golden
Platforms: PS Vita
It all starts with a murder that left police baffled with no clues or suspects; then a string of strange crimes occurs all over your small rural town. It isn't long before you realize that you and your friends are the only ones with the power to solve this baffling case.
Persona 4: Golden is an interesting title that is part RPG, part high school simulator, and part dungeon crawler. If you are a Durarara!! fan, then this strange mix of RPG and mystery will definitely be to your liking. Or if you could use some variety to your PS Vita game collection, then this is a must have.
---
Dragon Quest Builders
Platforms: PS4, PS Vita
You are not the hero of this world, but that doesn't mean you won't be saving everyone. You are the legendary builder! Years ago the evil Dragon Lord plunged Alefgard into darkness and people lost their ability to build. You must collect the necessary materials, craft a new home for them, and destroy the Dragon Lord.
The Dragon Quest series is a beloved game series for JRPG fans everywhere, and Builders is no exception. This title does not let its fans down and is a wonderful mixture of a sandbox game and an RPG. If you love chibi art and Minecraft then think of this title as a Japanese Minecraft with a story.
---
Fire Emblem Awakening
Platforms: 3DS
Follow Chrome and his band of fighters to stop an enemy capable of destroying empires. Choose your party, plan your attack, and gain alliances that will strengthen your party and aid you against the enemy.
Fire Emblem Awakening is interesting mix between tactical strategy and match making game. The best story elements of the game come about when you deepen the relationship between your party members and watch their character development shine. If you like animes/mangas with major character growth (such as Akatsuhi no Yona or Fullmetal Alchemist) then this should be the next series you play.
---
Xenoblade Chronicles
Platform: Wii
Join the fight for Bionis as a mechanical army threatens to invade. Wield the magical sword, Monado, and the ability to see into the future to defeat the evil that threatens your home.

Unlike Fire Emblem, this game is for anime fans who like plot driven stories like Berserk or Nanatsu no Taizai. Not that the characters are bland, Xenoblade Chronicles just has one of the most interesting back stories on this list. If you want a real time JRPG with a strong plot and a large world to explore, then give Xenoblade Chronicles a try.
---
The Legend of Heroes: Trails in the Sky
Platform: PSP, PS Vita, PS3, PC
It all started out when Estelle's father randomly adopted a young boy named Joshua. Five years later the sibling duo strike out on their own as bracers. Bracers are a type of odd job mercenaries who do everything from escorting people through dangerous areas to exterminating monsters. But when their father goes missing, they must travel all across the kingdom to find him.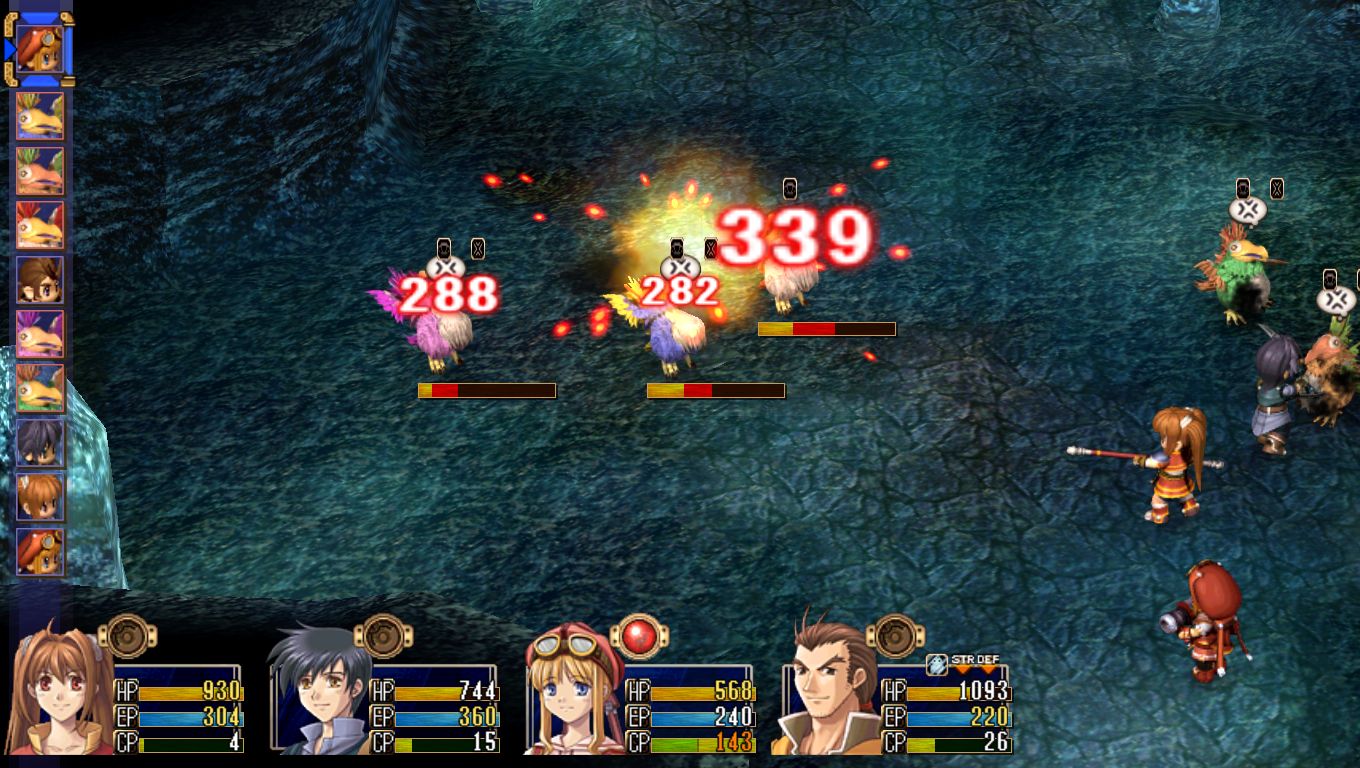 If you are a fan of Hunter X Hunter or Fairy Tail, then The Legend of Heroes is the perfect starter JRPG for you. Like in Fairy Tail or Hunter X Hunter, your job in like is taking on odd requests and helping out those in need with whatever your special skills (whatever they may be). Legend of Heroes also offers engaging characters and narrative that will keep you playing till the very end.
---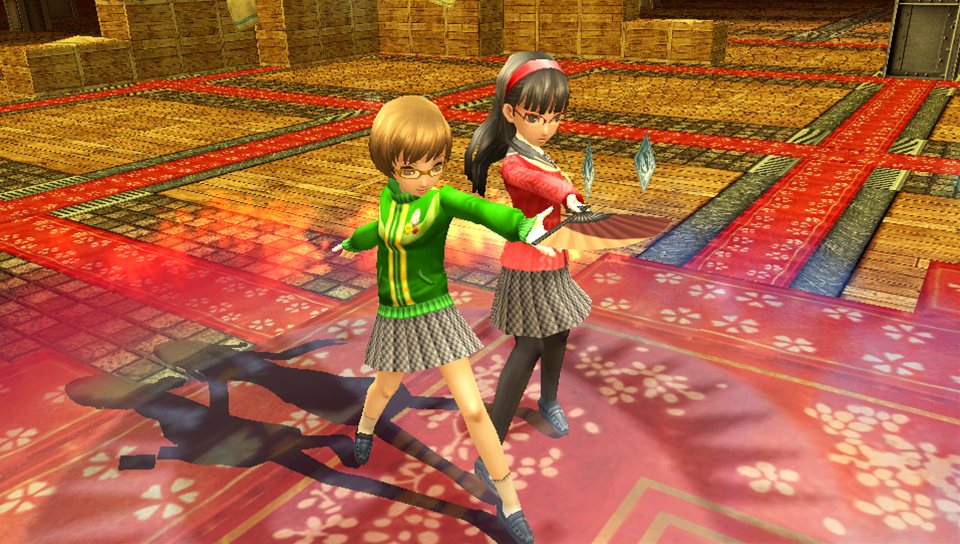 You've now been given a little taste of what JRPGs have to offer. From the dark creepy horror of, The Witch's House, to the battle tactics and well rounded characters of, Fire Emblem Awakening. Hopefully we've provided a little something for everyone.
Is there any JRPGs that you'd recommend? Let us know in the comments and be sure to check out some of the other JRPG lists here on GameSkinny (such as JRPGs will be coming out this year).