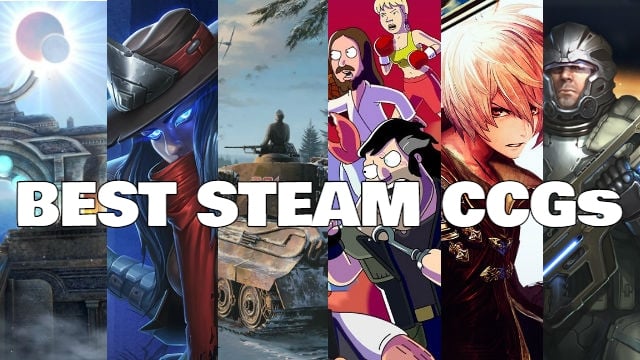 While Hearthstone and Magic: the Gathering consistently dominate the collectible card game world, there are plenty of other options if you do a little digging.
There are always a ton of CCG options out there, but unfortunately there's just not a lot of room between the two games mentioned above. Many great games don't always survive due to the lack of name recognition that those two giants of the industry enjoy.
Despite having extremely solid lane-based gameplay and a killer deck lineup based on the classic Ubisoft franchise, an example lies in Might And Magic: Duel Of Champions shutting down a few years back.
Another fantasy spinoff from a famous franchise is also about to bite the dust, as Fable Fortune will see the servers close on March 4, 2020. There's still a bit of time to try out the best deck combos now that its free to play in the remaining month of service!
Duelyst -- a phenomenal mix of turn-based tactics game with a CCG -- is also shutting down at the end of the month. That leaves fewer options than before, especially for truly high quality CCGs, but we've still found 8 that are alive and kicking on Steam that are worth your time.
Before we dive in, its worth noting that trading card games for Final Fantasy aren't available on Steam in the traditional sense, even though some of them have hit mobile devices. There's a workaround though -- if you pick up Tabletop Simulator, you can in fact play rounds of Triple Triad on Steam with your friends.
With that out of the way, let's take a look at the best Steam collectible card games available right now!
---
Eternal: The Flame Of Xulta
Pick up this trading card game at Steam here
We're gonna start right off the cream of the crop and the best of the best when it comes to free-to-play collectible card games. If you're burned out on Hearthstone or you just can't seem to get into the latest online iteration of Magic: The Gathering, then Eternal is the game to get.
Eternal's got it all -- the strategy of Magic, the eye-catching visuals of Hearthstone, and plenty of twists to make it a unique experience worth playing. With a single player PvE campaign and a thriving online community, there's no reason not to give this one a shot, especially since you might just find your new favorite card game.
There is a bit of a power creep involved over time and of course there's some pay mechanics if you want to fast forward through the grind, but anyone can get killer deck and dominate here if they devote the time.
---
Kards: The WWII Card Game
Pick up this trading card game at Steam
Not a fan of orcs or space marines and looking for something totally different from the standard fantasy fare? If historical combat is more your jam, you want to check out Kards ASAP.
Translating large-scale WWII combat into a CCG format, Kards has you managing different aspects of your army like frontline forces, battlefield production, support units, and even air support.
The effects on the table are pretty snazzy, too, with bombers dropping explosives and tanks rolling over the opposition. In short, if you prefer Company Of Heroes to Warcraft, you'll be right at home with Kards.
---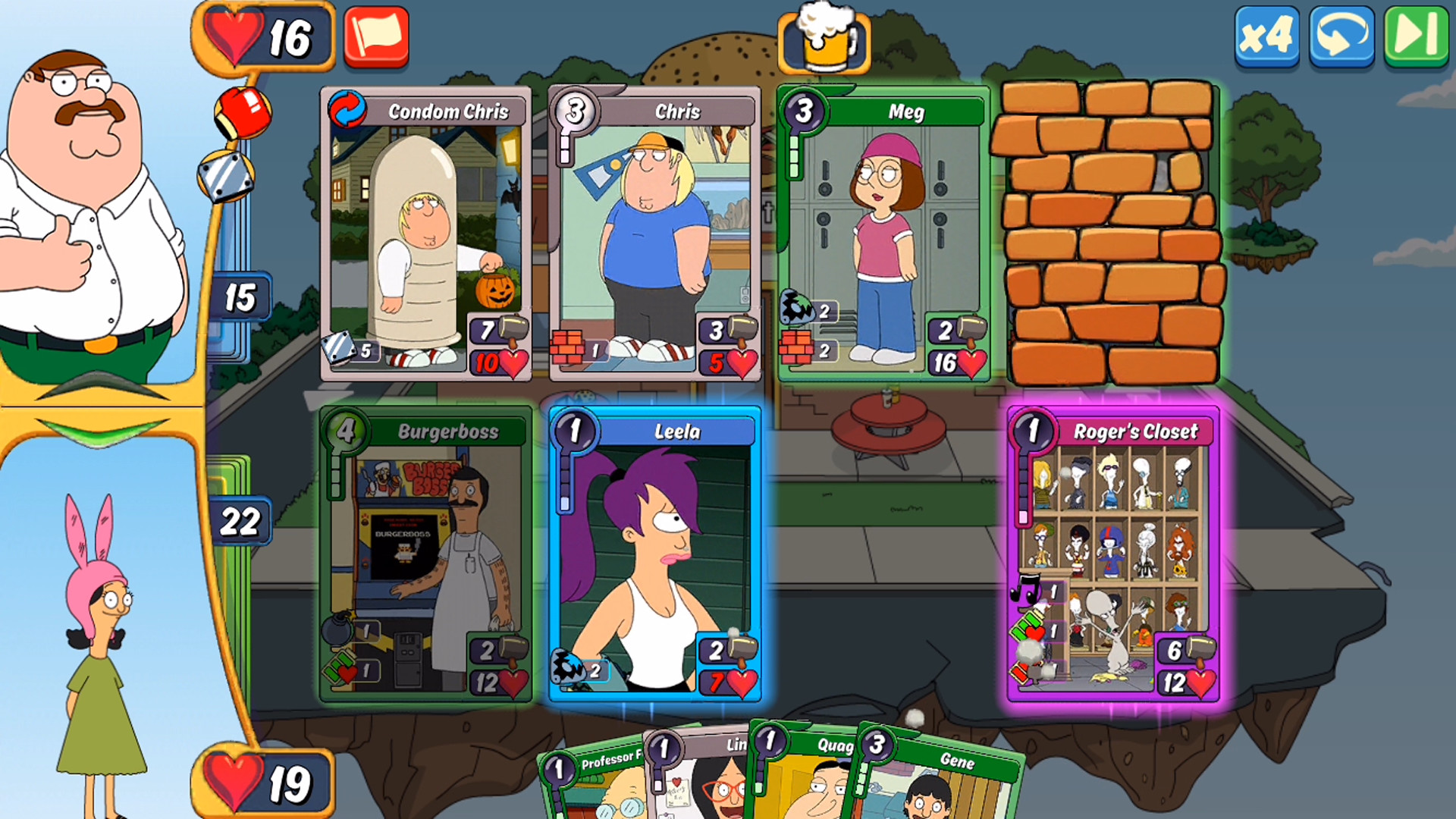 Animation Throwdown: The Quest For Cards
Pick up this trading card game at Steam
Just about every imaginable franchise out there has a digital adaptation at this point, but Animation Throwdown goes one step further by combining together all your favorite animated shows into one CCG. Futurama, Family Guy, American Dad, Bob's Burgers -- its all here!
While not as involved as something like Magic, Animation Throwdown features a truly addicting mechanic of constantly researching new combos with your existing cards to make ever more powerful plays. Want to get an edge if you plan to jump in? Check out our list of the most powerful combos here.
There's one major caveat to keep in mind here -- as a port of a freemium mobile game, Animation Throwdown has far more grind and "wait to play" type mechanics than the other games on the list. If you intend to spend any serious time with The Quest For Cards, you can expect to drop some money, which may be a deal breaker for some players.
---
Shadowverse
Pick up this trading card game at Steam
You had to have known it was coming -- its officially time for the anime-style CCG entry! Shadowverse is basically the cute anime girl version of Hearthstone, and that's not a bad thing.
While many of these collectible card games are all about the PvP, Shadowverse has a surprisingly sold (and long!) single player experience, although you may have trouble getting into serious ranked online matches without dropping some cash.
---
Star Crusade
Pick up this trading card game at Steam
For the sci-fi crowd, Star Crusade offers a fantastic combination of various CCG mechanics all distilled into one game, with both single player and PvP opportunities.
Unfortunately the developers haven't been particularly active lately, and the player base has dwindled from the earlier days. You might find it difficult to get into Raid mode, but everything else is still up and running, and there are plenty of bot matches available during non-peak times.
---
Elder Scrolls: Legends
Pick up this trading card game at Steam
While waiting, and waiting (and waiting....) on news about Elder Scrolls VI, there's still plenty of ways to get your Tamriel fix in other forms, from the MMO Elder Scrolls Online to CCG The Elder Scrolls: Legends.
ESL basically splits the difference between the deep strategy of Magic and the casual nature of Hearthstone, but with all your favorite Khajiit and Daedrics.
After several major expansions, including the recent Jaws of Oblivion and Moons Of Elsewhyr, unfortunately Bethesda decided to nix any future major DLC.
While that's a setback for fans, the servers are still online, monthly reward cards are still landing, and there have been new events like the Skyrim Gauntlet.
For the time being it seems like Legends will remain operational for the forseeable future, although it sadly may go the way of Fable Fortune one of these days.
---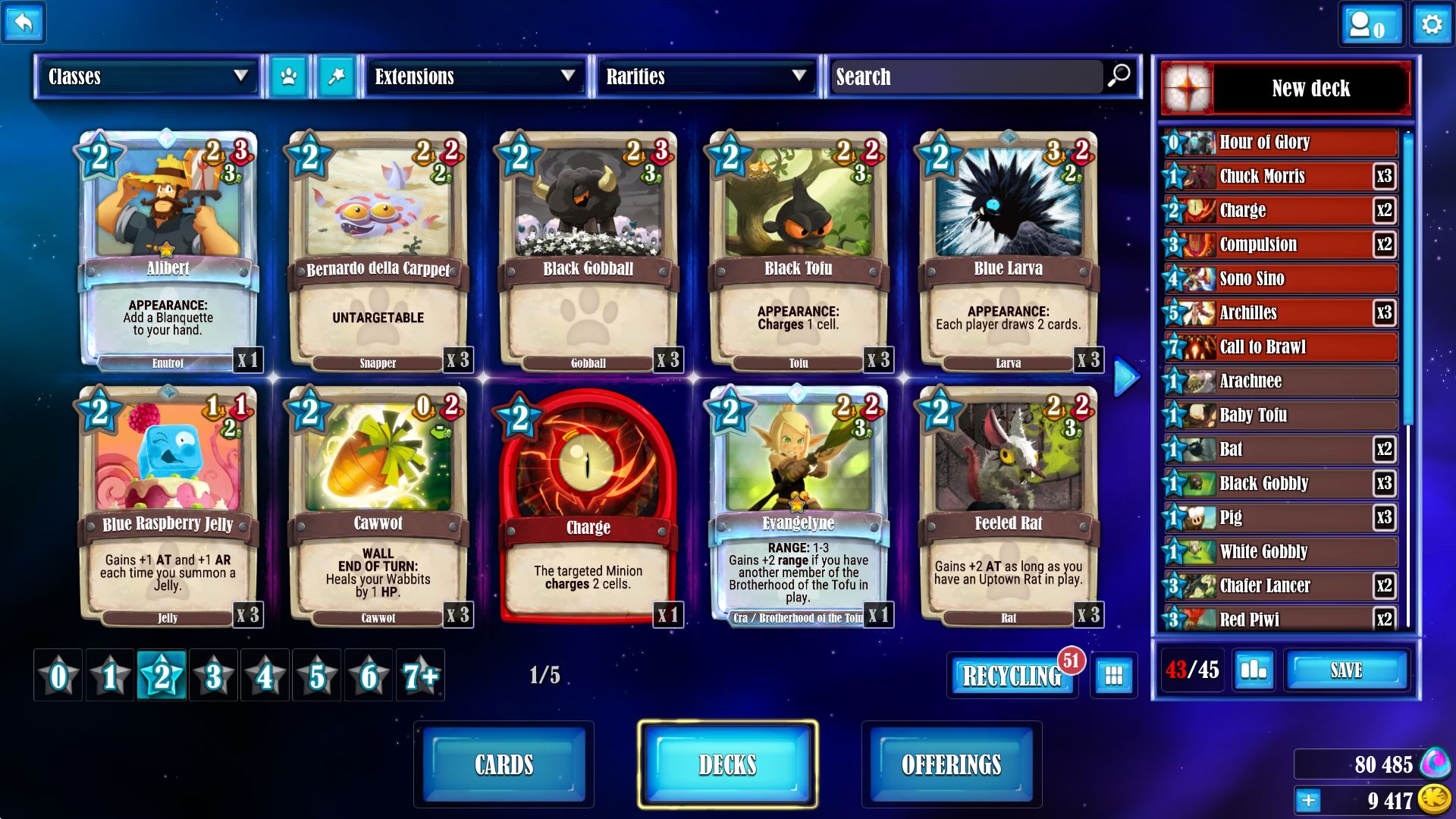 Krosmaga
Grab this trading card game at Steam
If you think you've seen every iteration of the CCG formula, get ready for something very different. Krosmaga throws in some major twists that change up how a round plays out as units need to move along lanes to reach the objective.
That change means there's a slightly slower, but more tactical, feel to any given match, and there's chance for someone to throw down an extremely fast card you have to immediately counter or go into a death spiral. Since cards level up with you, there's also plenty of reason to keep playing over the long term.
---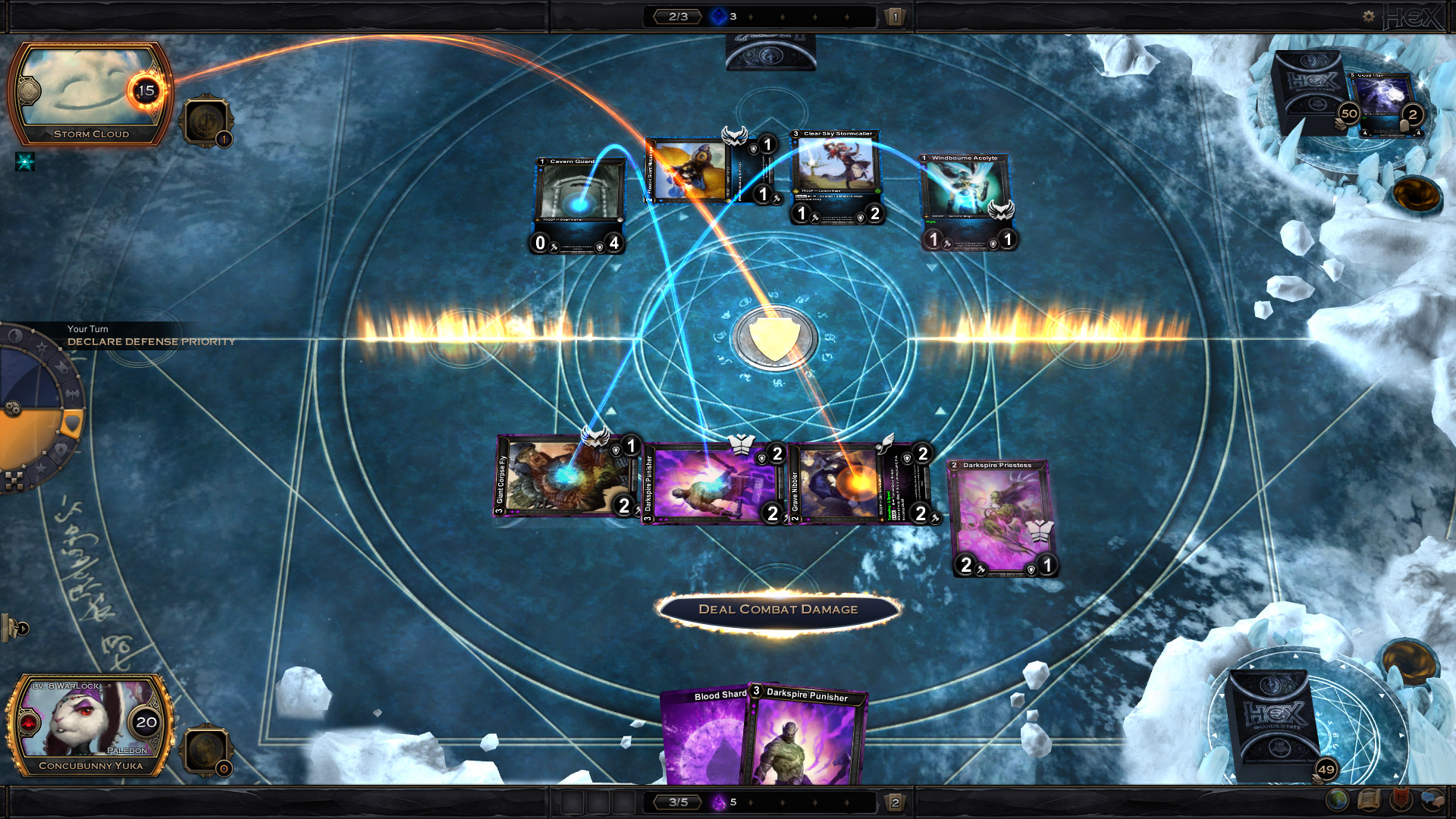 Hex: Shards Of Fate
Grab this trading card game at Steam
If you've played every possible version of Magic: The Gathering and still want more, Hex is the next step to take. It is unabashedly based off the Magic mechanics, but is actually better in some ways because it isn't restrained by the rules of a physical card game.
There's a lot to like here for fans of Wizards Of The Coast's flagship card game, from the extensive RPG style single player campaign to a huge number of cards for a free-to-play title, and even a robust economy where you directly trade with other players.
---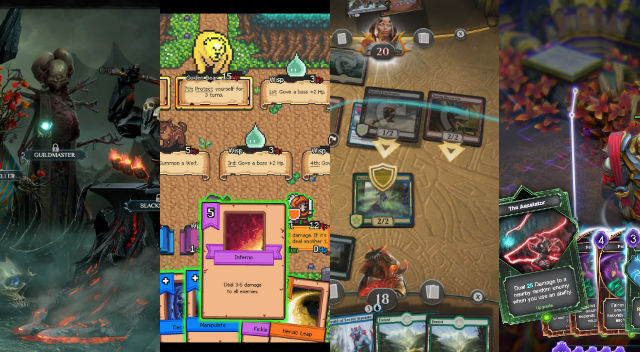 Already tried all these, and looking for even more collectible card games to play in your free time? Several new CCGs have hit Steam recently, and we just haven't had the time to properly play them yet to know if they should be included here.
If you're feeling adventurous and want to give them a shot for us, drop a comment after checking out the retro pixel style CCG / RPG mashup Tales From The Deck that just launched last week, free to play digital card game Spellweaver, or sic-fi online card battler Phageborn!
Looking for even more tabletop fun on your PC? Check out our lists of the best board games on Steam right now, as well as companion look at killer games that tabletop players will love, even though they aren't quite full card or board games.