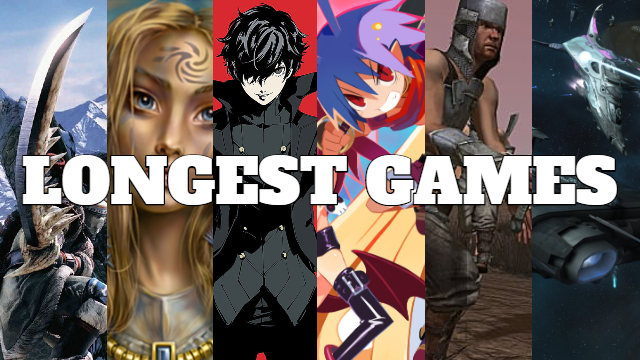 Sometimes you just have a lot of time on your hands. Whether it's because of a long weekend or an extended vacation, there are times you just want to immerse yourself in a digital world for 100+ hours.
Luckily, there are a ton of games that fit the bill. We're going to assume you already know that heavily modded Elder Scrolls entries or Fallout 3/4 offer hundreds of hours of gaming opportunities. So instead of pointing out the completely obvious, we're going to focus on a handful of games you might have forgotten about or, perhaps, hadn't considered.
---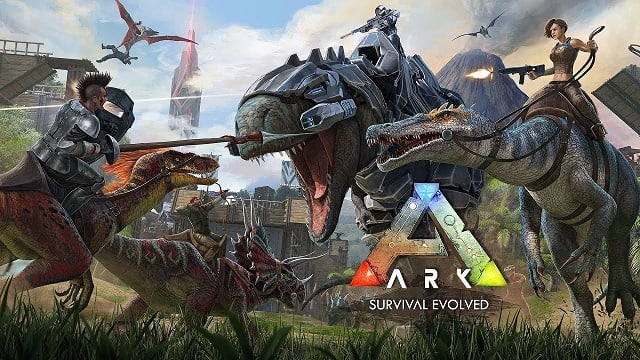 Ark: Survival Evolved
We'll start with the ultimate time sink. If you dig survival games or just like the idea of riding a dino across a prehistoric landscape before building your own city, Ark is up your alley.
You probably already know about Ark, but if you don't, the idea isn't just to fight other survivors and build a settlement, but it's also to tame and domesticate wild animals. From fiery Ark magmasaurs to spidery bloodhunters, creatures of all shapes and sizes can join your primal menagerie when you figure out the proper taming methods.
Yeah, it has some clunky UI and connectivity issues still, but there really isn't any competition when it comes to Ark, a survival sim where you get to build up a stable of animals and craft a society however you please.
To really understand the amount of time you might lose to Ark, just take a gander at the game's Steam page, where hundreds and hundreds of players have logged thousands of hours of play time!
If you're not a fan of the game's prehistoric sci-fi setting, Outlaws Of The Old West has essentially identical gameplay but lets you live out your Wild West fantasies instead.
---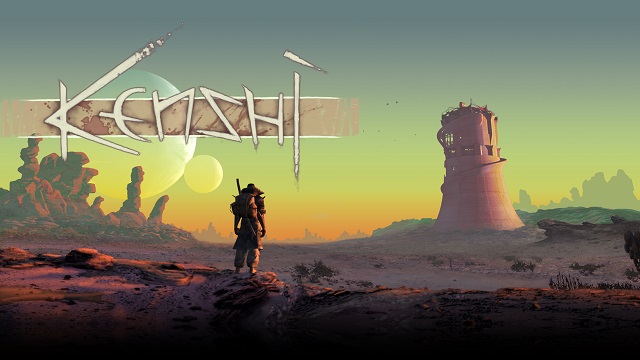 Kenshi
Unconcerned with the typical story-rich RPG experience, Kenshi lets you play however you want. A true sandbox, you can build your own empire, become a slaver, start a rebellion, or just spend time crafting and researching. There's no right or wrong way to play Kenshi.
Once you get the basics of this truly punishing game down, though, it's time to extend your playtime with the game's dozens of mods. Here's a list of must-download Kenshi mods to get you started.
---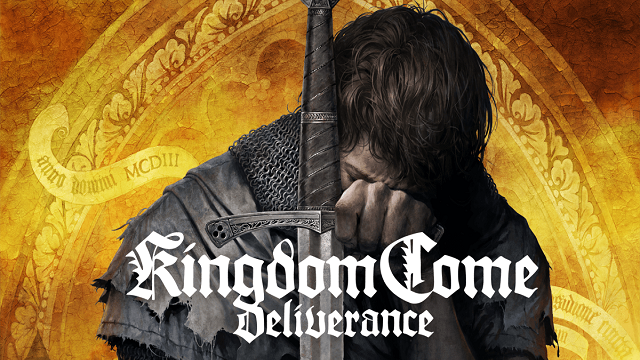 Kingdom Come: Deliverance
KC:D doesn't have nearly the same insane potential as Kenshi, but the trade-off is that there's significantly more story to enjoy. It does so in an open world with multiple ways to approach any situation.
You start off as a peasant-nobody and have to build up your gear and reputation in a very (very) deadly world. The combat is deep and tactical, with dozens of different weapon choices from swords to maces. Clothing also plays a key role not only for defense but for social standing. And there's a crafting element that's rooted in real-life alchemy.
Kingdom Come is also significantly more polished and graphically pleasing than Kenshi, and looks utterly gorgeous on the PlayStation 4 and Xbox One, not to mention a high-end PC.
---
Baldur's Gate 2
You don't have to look to the stars for a sprawling game experience in the triple digits. There's plenty to do in a world like Toril, especially in places like the Sword Coast or Amn.
The granddaddy of all PC RPGs, Baldur's Gate 2 (or, if you must, the "enhanced edition" from Beamdog) is custom-made for playing in long stretches.
Even if you've already played it from beginning to end, there's plenty of reason to jump back into the Bhaalspawn saga and try a different route. Side with or against Bohdi and her vampires, go with an all-evil party by grabbing Korgan, Viconia, and Edwin, or try another class to earn a radically different stronghold.
Another option that involves a significant time investment is the Baldur's Gate 2 romance system, which actually plays out over weeks and months of in-game time as you get to know companions.
---
Heroes Of Might And Magic 3
There are plenty of killer real-time strategy options out there, like Total War or Company Of Heroes. When you need a game that can keep you occupied for months on end, though, the large-scale conquests of Heroes Of Might And Magic have you covered.
Heroes Of Might and Magic 5 — when the franchise first made the leap to 3D environments — is my personal favorite of the series, but Heroes Of Might And Magic 3: The Restoration Of Erathia is what essentially coined the idea of "just one more turn" in any and every strategy game. It's a great place to start.
Yes, the graphics are dated, but everything else still holds up. There's an immense level of challenge on the game's harder difficulties, but it's rewarding and worthwhile. That's not to mention the music is still absolutely phenomenal.
If you'd rather play something more modern, there are plenty of newer entries that feature advanced the gameplay mechanics and venture into other genres, such as sci-fi. Age Of Wonders: Planetfall is an excellent pick to sink a hundred (or two) hours into.
---
Sins Of A Solar Empire Rebellion
Just about any major 4X game could have made this list since they're all focused on expansion, have sprawling maps, and provide plenty of replay value.
For the real goods, though, look no further than Sins Of A Solar Empire. Whether you want to establish an empire and deal with economic and political issues or just conquer the stars, Sins has dozens of gameplay possibilities.
Between the story mode and the game's random maps, there are immediately hundreds of hours at your fingertips — but that's just the start. The game supports a bevy of mods, including those for popular fandoms such as Star Trek, Star Wars, Mass Effect, and Stargate.
For example, the insanely-detailed Armada 3 mod is still the best Star Trek game that's ever been made, even if it's only a fan-made total conversion mod.
---
Any Civilization Game
Why stick with just one era of expansion and conquer when you could cover all of human history and then go far into the future as well? That's what's on tap if you decide to jump into Civilization, Sid Meier's 4X claim to fame.
As strategy games go, Civilization is the paradigm to beat. Its turn-based design has stood the test of time and influenced countless other titles. Games can play out as fairly quickly if you know what you're doing, and unique bouts abound no matter which of the hundreds of civilizations you pick.
One truly ludicrous example showcases a player who has been playing the same game of Civilization 2 for 10 solid years. No, not in-game years. Someone has spent a decade of their life on ONE Civilization match that never ended.
If you aren't familiar with the gameplay, I recommend jumping in with either Civilization 5 or Civilization 6.
---
Battletech
What's more fun than giant mechs stomping each other into oblivion? Harebrained Schemes' take on the long-running Battletech franchise. It's a winner when you need a game that goes on for a long, looooooong time.
While the campaign itself is somewhere in the 60-70 hour range, it's what comes after — when the full map opens up — that's a real time sink. Whether you're an achievement hunter, or you're just trying to get all the parts to build that elusive crab mech, you're facing down hundreds of hours of missions.
While such a glut of content got a bit stale at launch, additional mechs, travel events, and new mission types have since been added with free updates and paid DLC. If you quit after 120 the game first dropped, now is a great time to jump back in to see what's changed. Maybe even add 120 more.
---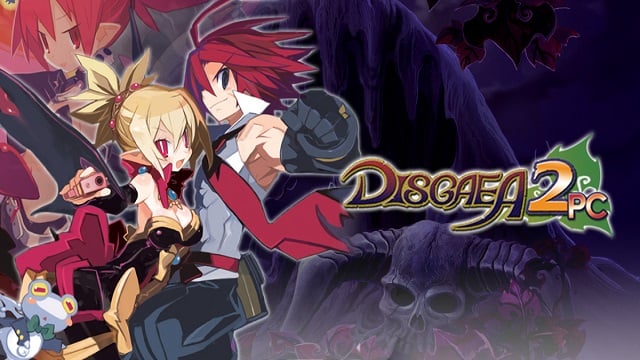 Disgaea Series
Old-school gamers might recall how you technically could get Cloud Strife to Level 99 on the PS1 version of Final Fantasy 7, but you weren't really supposed to do that. The gameplay just wasn't built around that type of grind, which got old — fast.
Alternatively, Disgaea is a series that's explicitly built around that exact hustle, and the level cap isn't 99: it's 9,999. Yep, you read that right.
Aside from a ludicrously-high character level, every item you pick up in Disgaea has its own randomized dungeon, all so you can level up said item to 9,999. Theoretically speaking, there's no cap to the number of hours you could spend here. Some have certainly spent thousands upon thousands ...
Thankfully, the series' strategy RPG combat stays fun during the endless grind, and all of the Disgaea titles feature tongue-in-cheek characters and interactions to keep things entertaining.
I'm a fan of Disgaea 2's PC port, but honestly, any of these titles on either console or PC are just phenomenal and worth sinking time into. Want the latest and greatest? Disgaea 5 is the most recent main entry to hit PS4.
---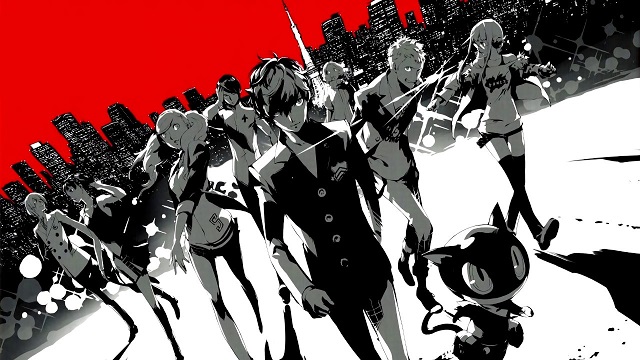 Persona 5
In general, console RPGs tend to offer pretty lengthy campaigns, especially compared against the brevity of any given shooter's single-player mode. But the cream of the crop is Persona 5.
The Persona games have always included a number of deeply interconnected relationship systems against the backdrop of intense complexity. Persona 5 kicks that design into high gear with the lengthiest story campaign yet, not to mention its Memento dungeons full of fantastic loot.
Depending on how much of Tokyo you explore and how far into New Game+ mode you go, 100 hours of playtime is a low-end estimate. If you've already played Persona 5, it might be worth jumping back in with Persona 5 Royal. If that doesn't suit your fancy, take a look at our ranking of the Persona franchise from best to worst.
---
Fire Emblem Three Houses
Other than Breath Of The Wild, which I'm assuming you already know you should have played, this is one of the very best, and longest, games on the Nintendo Switch.
Three Houses is filled to the brim with tactical combat and deeply strategic party management. It's got a winding, engaging story, and features elements from other genres, such as simulation and education.
It isn't a stretch to say you'll be putting in 60 hours on the low end. For those who have to explore every nook and cranny and find every secret, 100 hours isn't inconceivable.
---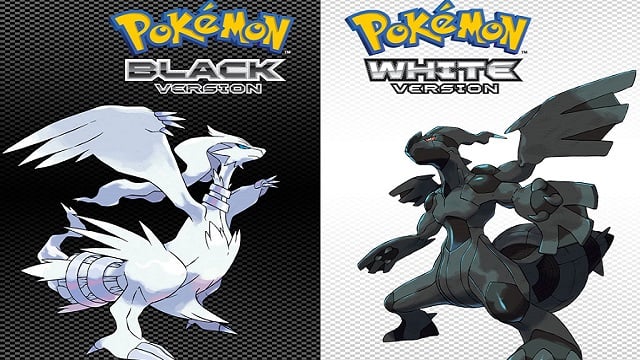 Pokemon Black and White
While some Pokemon games are drastically shorter than others, Black and White is probably the way to go if you're looking to really sink your teeth into something.
For a Pokemon game, there is simply a stupid amount of content in Black and White, and it adds in 150 new pocket monsters to the roster to boot. The gameplay might be old-hat and repetitive by now, but if you want to relive your halcyon days of monster collecting, this is the way to go.
Of course, Black and White isn't your only option. For Switch owners, there's also Pokemon Sword and Shield. While the games don't include all of the Pokemon from the get-go, a completionist run could last more than 100 hours, and there are two expansions still on the horizon!
---
Star Citizen
Though it's possible that Star Citizen will never be complete, what's available now in the game's Alpha version is still extremely extensive.
While still missing many key features, there's plenty to do between combat and delivery missions, mining and trading, exploration, and direct interactions with other players. If you've ever wanted to go explore the stars in the most ambitious video game universe ever conceived, Star Citizen is the ultimate sci-fi time sink.
---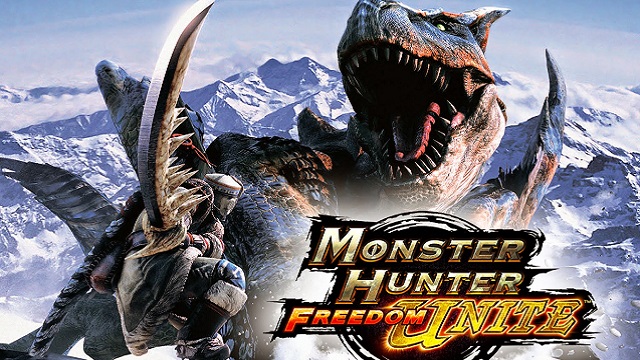 Monster Hunter Freedom Unite
There is absolutely no question that you could sink a ton of hours into Monster Hunter World, the most recent entry in the Monster Hunter franchise, but it's Freedom Unite that takes the crown. Thing is, you need as PSP or PlayStation Vita to play it.
Offering up to 400 hours of play time, there's an undeniable sense of accomplishment built into Freedom Unite. that triggers something deep in our ancestral memory when we take down some big game, and Freedom Unite offers the ultimate in hunting with gigantic monsters.
---
What long games are you playing when you find yourself in need a few hundred hours to waste? Sound off in the comments below with your thoughts on our picks, and be sure to give us some recommendations for games we could play until our eyes bleed!