We may not be getting that long-sought Super Duper Graphics update (bummer), but there's still tons to do with the ever-expanding Minecraft world, from exploring jungles to finding the heart of the sea and even building castles.
Of course, building one from scratch is kind of a lot of work, so many players want to know where to find the best Minecraft seeds with a castle.
Unfortunately, you can't just pop in a straight seed number a get you a castle to poof into existence. For large pre-built structures of that kind, you have to download a specific map, schematic, or project first.
Here we're rounding up nine of the best castles we've found so far! Haven't downloaded other player projects to use in your Minecraft game before? Check out the full tutorial over here.
---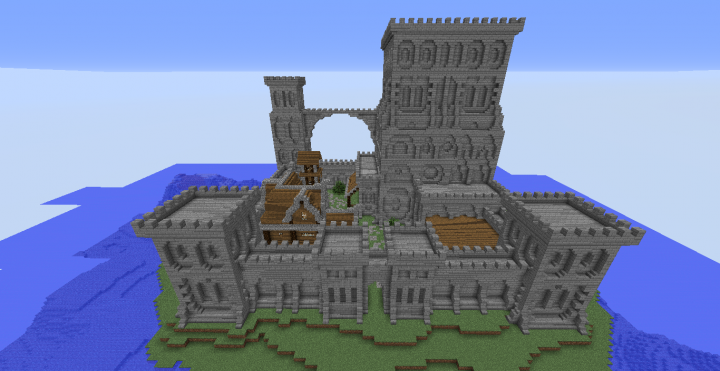 Map: Ye Old Castle
I like big flying buttresses and I cannot lie! This one's got 'em too, with plenty of design embellishments and hollowed out areas.
Between the side courtyard, bridge connecting the main and side keeps, and the defensive towers, there's plenty to explore here and lots of places to expand upward or outward.
It's a little sparse on the greenery (I guess this castle desperately needs to hire a florist) but hey, you can't have everything!
---
Map: Peach's Castle
Replicating existing famous game locations has always been a big deal in Minecraft (remember that massive two year project to re-create Final Fantasy 7's Midgar?).
While some of them end being up more loosely inspired than meticulously recreated, this rendition of Peach Castle from Mario Bros. is actually pretty close to the source material... including the iconic flags.
Now we just need some mushrooms and turtles wandering around somewhere!
---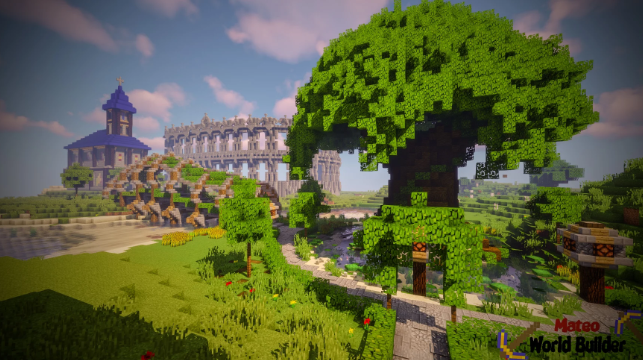 Map: Castle And Gladiator Area
This is more than a two-for-the-price-of-one map, as you don't just get the castle and the nifty Greek arena.
Across this map you'll find a church, a fountain, an ornamental tree walking area (perfect for reflecting on the true nature of Minecraft... or plotting to overthrow your family's enemies), a light house, and even a ship harbor!
The blue, green, and yellow color scheme comes together really well on this on as well, so its both structurally interesting and aesthetically pleasing.
---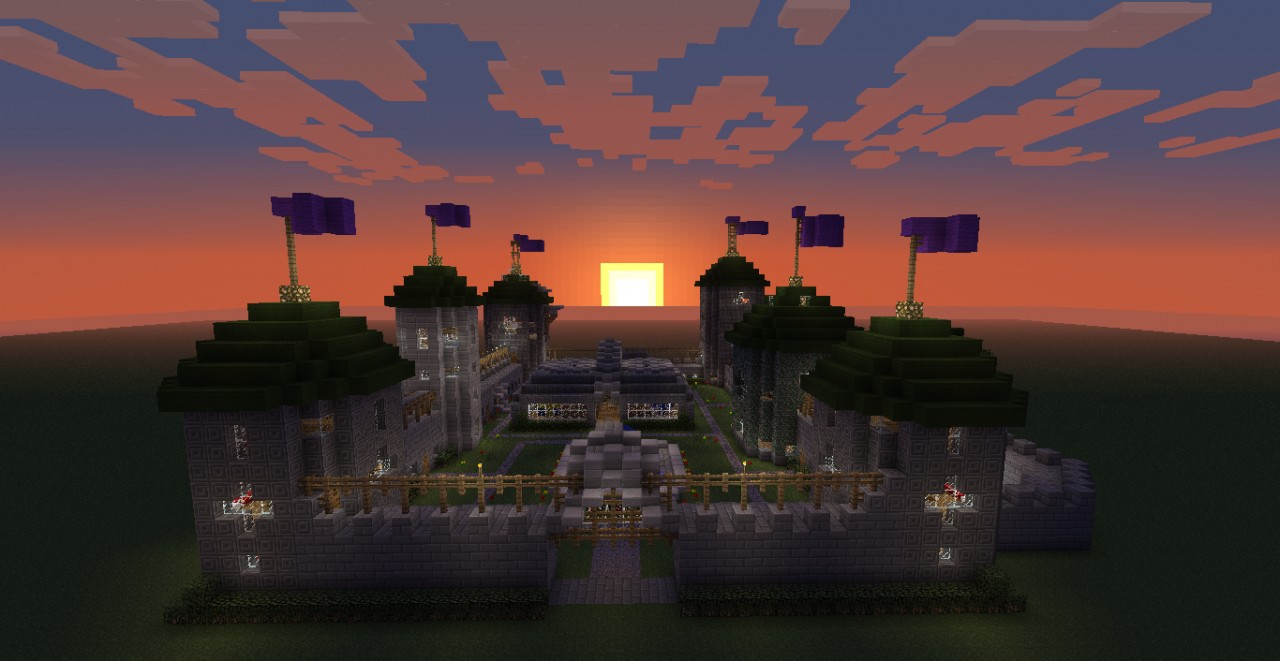 Map: Leisure Castle
Looking to get away from the angry zombies and creepers so you can take some time to relax and get away from the day to day workload of crafting a whole world?
This leisure palace is the right castle for you, filled to the brim with gardens, viewing areas, and spacious rooms. This one's even got a big stone fountain in the middle (or as I like to think of it, a public pool they can't kick you out of).
---
Map: Cathedral Castle
This gothic castle is any gamer's dream come true, giving off a vibe somewhere between those cathedrals from Final Fantasy Tactics and Zelda's Hyrule castle.
It's not just for show either, as its filled with shadowy hallways lit by sconces with a lot of work going into the interior locations as well as the exterior design. Pop it on a hilltop and you've got a perfect home base.
---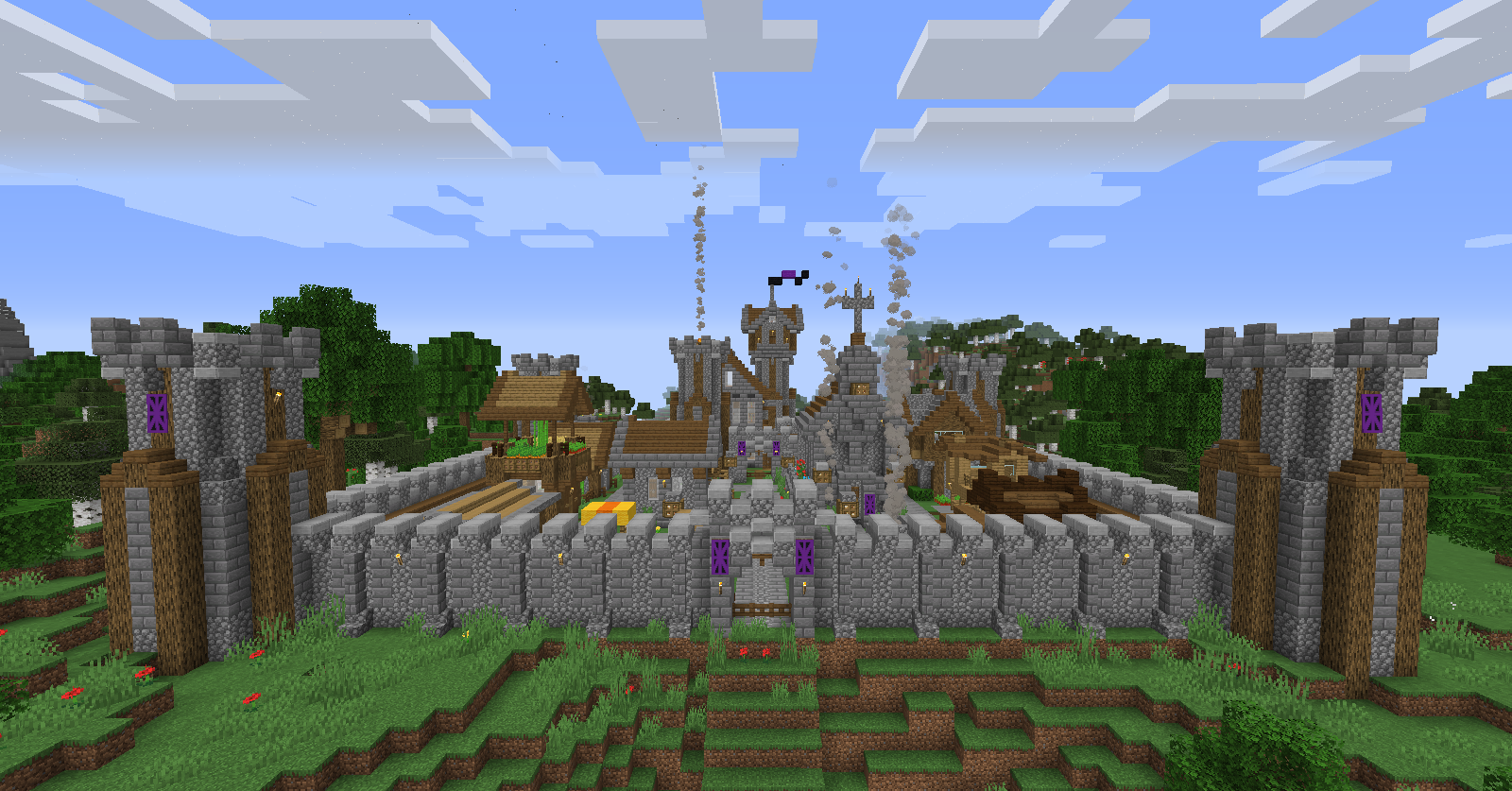 Map: Spring Castle
More than just a walled fortress, this map includes its own little bustling village to take over and call home... if you can track down eight hidden diamonds inside.
Between the houses, garden, stables, towers, blacksmith, and church, this map basically give you your own little kingdom right off the bat. There are definitely much worse places to spawn!
---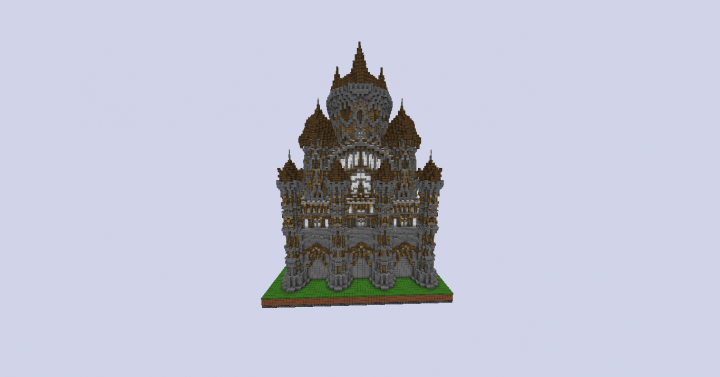 Map: Medieval Castle
This Minecraft castle offering is a lot more compact than the other entries on our list, which tend to be sprawling estates that make full use of every available square block.
Just look at that crenelation and those onions on top though! Is it just me or does this one give off a bit of a Russian vibe as well?
---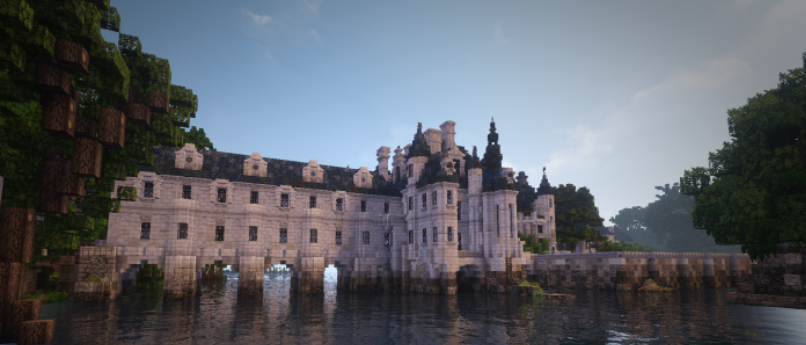 Map: Château de Chenonceau
Talk about a labor of love! This dedicated Minecraft fan put together a painstaking recreation of the French Château de Chenonceau utilizing both historical documents and modern day maps of the castle's current state.
Unfortunately while this is a true beauty to behold on the outside, none of the interior is finished, so you'll have to take care of that part yourself. But hey, all the hard parts have already been built, so get to it already!
---
Map: Ecclesia Darii
Does a phrase like "jaw dropping" even begin to do this justice? Look at those hedge mazes and French gardens before you even get to the insane Gothic castle!
I shudder to think of the hundreds of hours that had to have gone into this one, and hats off to the original creator!
---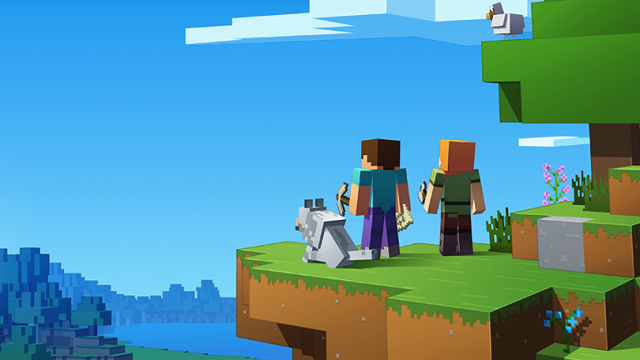 That's it for our look at the top Minecraft seeds / maps with castles! What did you think of our picks, and have you found any others that worth adding to the list? Sound off in the comments below!
Still on the hunt for even more Minecraft seeds with other resources and biome types? Check out the latest updated seed list below: