Since its release in January, Monster Hunter: World has kept fans engaged with new monsters, frequent crossovers, and seasonal events. Now, Capcom has revealed its plan to continue to keep players slaying monsters and crafting gear: a "massive expansion" called Iceborne.
Announced through a trailer at this morning's Special Developer Update, the events of Monster Hunter: World: Iceborne will take place just after those that transpired in the base game. Additionally, the expansion will include new quests, monsters, locations, equipment, and more, and the trailer also confirms that Monster Hunter: World will be required in order to play Iceborne.
While the news of a significant content update is likely to be exciting for many players, Iceborne is still a ways off. The trailer indicates that release is currently scheduled for autumn 2019, though Capcom has promised more details on the expansion, including its price tag, in the spring.
Little more than what has been outlined can be gleaned from today's trailer, which primarily depicts Rathlos flying out across a vast body of water. That said, the title of the expansion certainly suggests that a frigid biome is in the future for monster hunters the world over.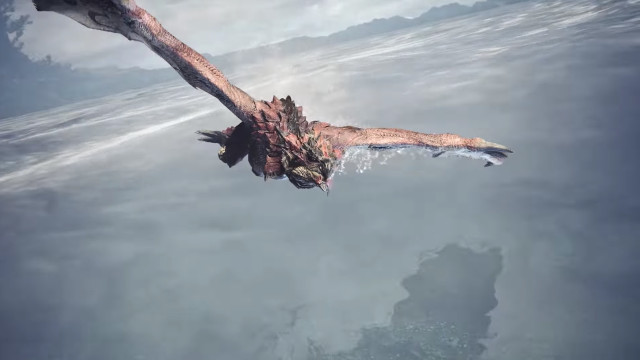 Capcom is no stranger to post-launch support for its Monster Hunter titles. As stated, they have continually added new, free content to Monster Hunter: World, and the previous entries in the franchise all have enhanced and expanded releases.
These "Ultimate" versions often include many of the features that are to come with Monster Hunter: World: Iceborne, however, there is one common component that is not directly addressed in today's trailer: "G Rank."
When a Monster Hunter title is released, there are often two difficulty settings for each monster, Low Rank and High Rank. G Rank is typically a post-launch addition, and it gives players a third, and more difficult, version of the game's beasts. In G Rank, monsters may hit harder, have more HP, and have more attacks in their arsenal (which they will execute more frequently).
Now that players have throughly explored what Monster Hunter: World has to offer, and others are getting a chance to try the game for free, the addition of G Rank has been a frequent topic of conversation amongst the community. It is possible that fans may still see G Rank come with Icebore, however, it does seem that Capcom may be currently focused on supporting Monster Hunter: World with new content, rather than reworking the game's older monster.
About the author