In the continuing saga that is Star Citizen, Cloud Imperium Games has announced that the long-in-development space-trading combat game will be free to play from 8 p.m. PDT on May 1 until 11:59 p.m. PDT on May 8 as part of the game's current "Free Fly" event.
For those who have been on the fence about Star Citizen, this is surely a good time to jump in and see what the years-long fuss has been about.
The announcement comes on the heels of the recently released 3.5 alpha update, which introduced playable female characters, new flight models, the addition of ArcCorp (a giant, sprawling city planet), FoIP and VoIP improvements, and much more.
During the Free Fly event, players will be able to visit ArcCorp and dabble in all of the update's new features, including the game's new flight control system. Indeed, Cloud Imperium is placing specific emphasis on the feature by providing players with five pilotable ships.
These include:
Anvil Arrow
Aegis Avenger Titan
Drake Cutlass Black
Drake Dragonfly
MISC Prospector
Those interested in jumping into the world of Star Citizen can download the game's launcher for free.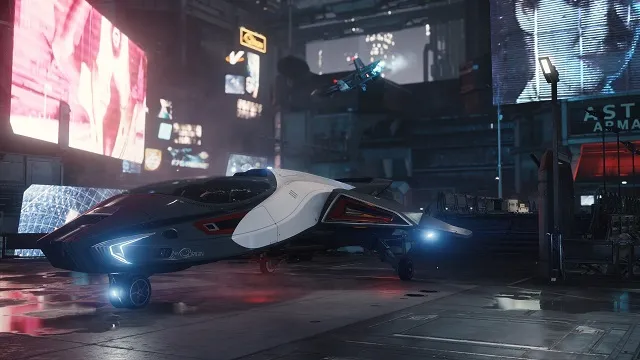 Cloud Imperium has hosted myriad Free Fly events in the past, although not all of them have been this long, or provided access to this type of content.
Speaking of long, however, Star Citizen has been in development since 2011, and was originally planned as a spiritual successor to the Wing Commander series. Although it was (and still is) the highest-grossing crowdfunded game, Star Citizen has seen numerous delays and development changes since then, all of which have pushed it far afoul of its original 2014 launch date.
In that time, it has made countless "most anticipated MMO lists," ranging back to 2014. In that time, the game has produced numerous alpha versions and raised more than $250 million as of December 2018, according to Business Insider. That's of little surprise, though, as some of the game's ships retail for as high as $2,500, and one of the games packages costs a whopping $27,000.
As of this writing, there is still no firm release date for the game. However, Cloud Imperium has previously said Star Citizen's single-player component is slated for a 2020 release date.
About the author