Psyonix Studios is releasing "Neo Tokyo", Rocket League's largest update ever, for free on June 20th for the Xbox One, PlayStation 4, and PC. Along with a new arena set in the neon-colored mega-city of Neo Tokyo, the update will feature a slew of new features that are sure to get Rocket League fans excited.
What's Coming In "Neo Tokyo"
Neo Tokyo Arena
The arena which this Rocket League update is named after started off as Underpass, a popular arena in Rocket Labs. After some tweaks to streamline gameplay and a cyberpunk-inspired makeover, Underpass became Neo Tokyo.
Two New Neo Tokyo Inspired Vehicles
"Neo Tokyo's" two new vehicular additions, Masamune and Esper, will bring a bit of anime-inspired aesthetic into Rocket League's expanding list of playable cars. Masamune and Esper will be available for those who purchased the Rocket League Collector's Edition on June 24 in Europe and July 5 in North America. The two cars will be purchasable for everyone else on July 18th for $1.99.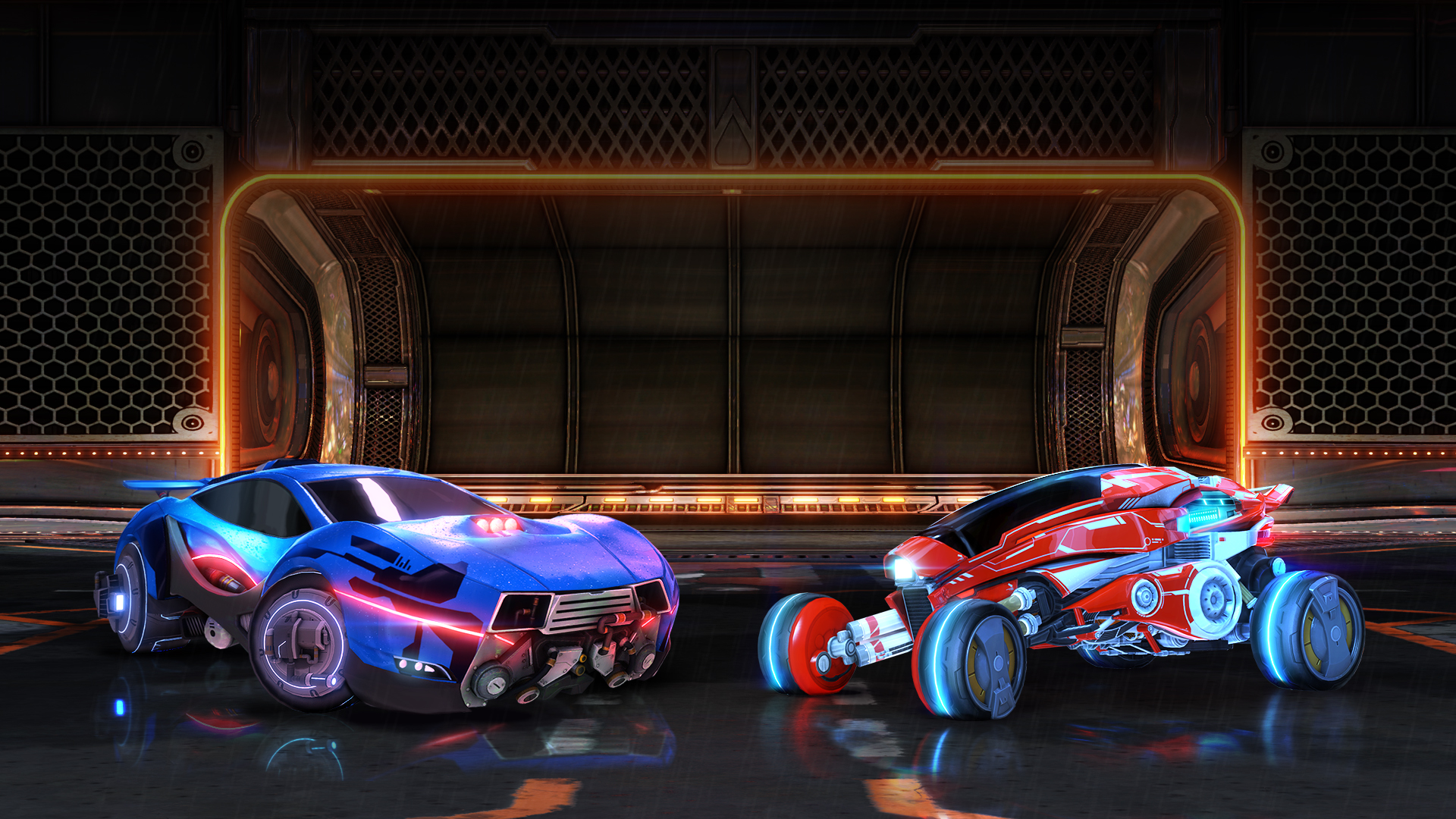 The Re-Release Of Two Exclusive Vehicles
Along with Masamune and Esper, the two limited edition Battle-Cars Aftershock and Marauder will receive a visual update and also be available for purchase on July 18th for those who didn't receive them via the Rocket League Collector's Edition special deal.
The Showroom
"Neo Tokyo" will include a new feature called The Showroom, which allows players to browse all of Rocket League's purchasable content without having to leave the game.

Item Attributes
"Neo Tokyo" brings Painted and Certified Items to Rocket League, allowing players to customize their vehicle's look and keep track of their statistics as they duke it out on the field.
The first painted items that will be available in "Neo Tokyo" will be wheels and toppers. If you find a Painted item, you will receive a randomly chosen color chosen from a large selection of shades. Not all items will have Painted versions, but the list will undoubtedly increase as time goes on.
Certified items allow players to track specific statistics based on which particular item they discovered. The item will have a prefix that tells what stat it tracks — and as you reach specific thresholds by performing whichever move the item tracks, the name of the item will change. For example, if you find the "Sniper Wizard Hat", it will eventually become a "Skillful Sniper Wizard Hat" as you score more and more long goals.
Rare Items and New Trade-In System
New Rare and Very-Rare items which are obtainable through online play will become available in "Neo Tokyo". Along with the Rare items, Psyonix has announced that they will be including a Trade-In system with "Neo Tokyo". Rocket League players will finally be able to take five Uncommon or Rare items that they have copies of and trade them in for a single item of the next highest rarity tier.
Eight New Trophies and Achievements
Mad Scientist – Play a complete match in 3 different Rocket Labs Arenas (PS4 – Bronze, XB1 – 25 Points)
Icing the Cake – In Snow Day, score a goal from your own side of the ice (PS4 – Bronze, XB1 – 25 Points)
Left Wing, Right Wing – Win a Snow Day match with both the Blue and Orange Teams (PS4 – Bronze, XB1 – 25 Points)
Fast Break – Score at least 2 Dunks in the first minute of a Hoops game (PS4 – Bronze, XB1 – 25 Points)
Buzzer Beater – With 30 seconds left, win a game of Hoops in which you were tied or trailing (PS4 – Bronze, XB1 – 25 Points)
Budding Artist – Collect a Painted Item (PS4 – Bronze, XB1 – 25 Points)
One Better – Increase the level of a Certified Item (PS4 – Bronze, XB1 – 25 Points)

Certifiable – Earn Veteran status for your Certified Item (PS4 – Silver, XB1 – 75 Points)
The Beginning of Season 3 Ranked Play
The "Neo Tokyo" update will bring an end to Rocket League's Season 2 Ranked play and begin Season 3. Special boost animations will be the rewards for Season 2, and the quality of which boost player's receive is based on whether they achieved the rank of Prospect, Challenger, Star, or Champion.
Post-Game Spotlights
A new post-game screen will allow match winners to show off a bit by boosting, jumping, or spinning with their vehicles. Titles will also be awarded after the end of each game to victors. Here are some examples of the titles you can get by winning a match.
Aggressor – Most First Touches

Benchwarmer – Fewest Ball Hits
Prodigy – Score 3 or more goals
Speed Demon – Most Boost Pickups
Traitor – Score an own goal
Warden – Make 3 or more saves
New Quick-Chat Options
27 new choices for Rocket League's Quick-Chat will be released with "Neo Tokyo". Along with the new options, players will be able to quickly change their chat choices in the Options section of the Chat menu with ease.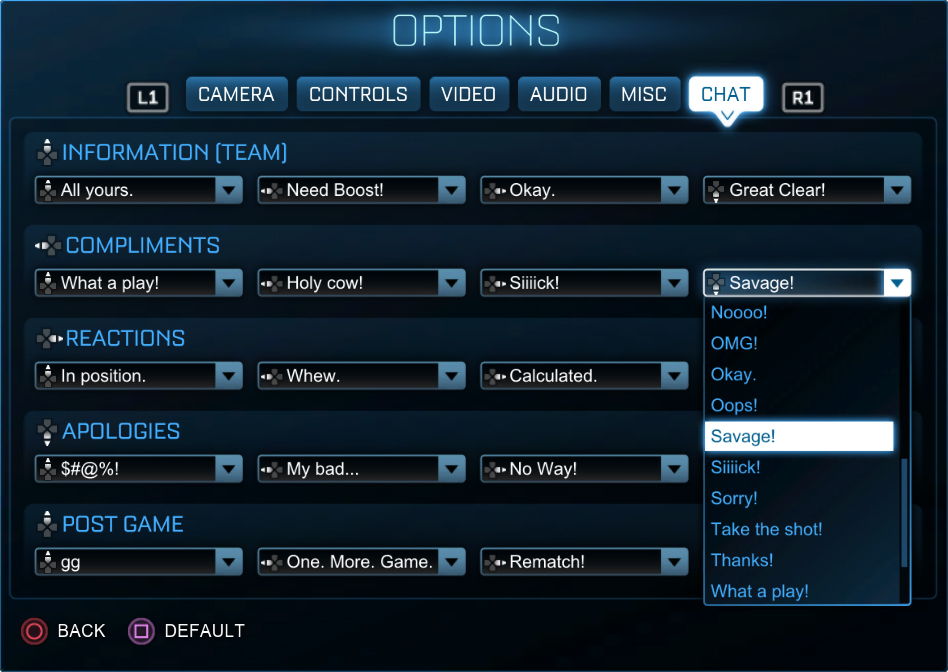 What do you think of this update and all its new features? Let us know down in the comments!
About the author