Grand Theft Auto V Takes Golden Joystick Awards 2013
Grand Theft Auto V is the game of the year at the Golden Joystick Awards, but The Last of Us did well too.
One of the biggest gaming awards of the year happened today. The winners are chosen by ten million fans primarily from the UK. This was the thirty-first year of the longest-running user-voted video game award. Seven hundred people gathered in a ballroom in London to celebrate games and the achievements of developers this year. If you want a full run-down of the event you can find that here, but this is a summary of the events that highlights the big winner: Grand Theft Auto V.
Game of the Year
Grand Theft Auto V
Everyone sort of knew that GTAV was going to win based on how much players loved it, but this was still a massive award. If The Last of Us had won game of the year they would have essentially swept these award ceremonies. Every game wanted to win, but I'm a Guild Wars 2 fangirl so I was hoping for their victory. "There is nothing like GTA5," said one industry expert. "Other games are good but it just blows all other contenders out of the water."
Best Newcomer
The Last of Us
Most Wanted in association with Playfire
Witcher 3: Wild Hunt
Nobody expected them to win this award. Everyone thought the Playstation 4 would take the prize for Most Wanted.
"Other games are good but it just blows all other contenders out of the water."
Best Indie Game
Mark of the Ninja
Best Visual Design
BioShock Infinite
Best Multiplayer
Payday 2
This, too, was a surprise victory. Many people predicted Battlefield 3 would win the day in Multiplayer games.
Best Gaming Moment in association with Absolute Radio
Far Cry 3 - The Definition of Insanity
Hall of Fame
Activision: Call of Duty
Activisions's game sold one hundred and sixty million copies. It certainly will be remembered in the gaming community.
Studio of the Year in association with MPG Universal
Naughty Dog
When Naughty Dog went to collect their game they played the song "Who Let the Dogs Out." That's important to your knowledge of gaming, right?
Activision said, "It's the way we continue to innovate that's important. We constantly have a two way conversation with our fans and listen to what they want from the franchise."
Innovation of the Year in association with T3
Oculus Rift
Best Storytelling
The Last of Us
They won this award mostly for the ending.
Best Online Game
World of Tanks
Best Handheld Game
Assassin's Creed III: Liberation
Most people thought that Animal Crossing would take this award because so many people are obsessed with their little towns.
YouTube Gamer Award in association with YouTube
Yogscast
Best Gaming Platform in association with Digital Spy
Steam
Best Mobile/Tablet Game of the Year
XCOM: Enemy Unknown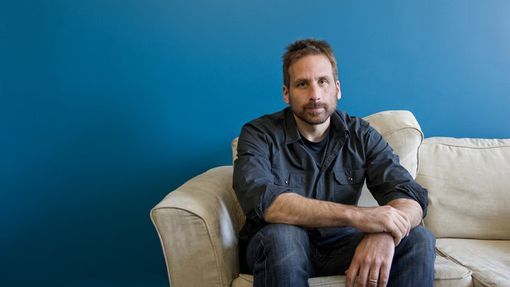 Lifetime Achievement
Ken Levine
He created BioShock, which has sold thirteen million copies and is one of the highest rated games of all time. Plus this man co-founded Irrational Games. If you aren't impressed with that then you haven't played BioShock.
Some people are critical that games like Super Mario 3D World and Pokemon X and Y were released too late to be really considered for these awards, but they will probably earn plenty of accolades next year.
Published Oct. 25th 2013