Whip Your Hair Back and Forth With Shantae and the Pirate's Curse
Join Shantae as she gets her powers back and saves Sequin Land!
WayForward has come out with an amazing heroine in the game Shantae and the Pirate's Curse, exclusive to 3DS.
What's cool about this game
Shantae's magic has been stolen and it is up to her to save Sequin Land, which has been put under a curse. In order to stop the pirates, she must become one herself! Shantae's genie powers have been taken from her and she must get them back by teaming up with the pirate Risky Boots.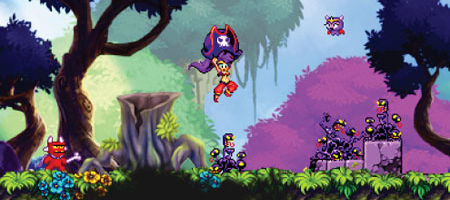 Pirate gear such as swords, giants hats and pistols will help Shantae get rid of her enemies along with her lethal pony tail. With all her pirate's gear, Shantae will be able to reach areas with the Bone Daggers, which help her climb walls.
Shantae and the Pirate's Curse is not to be confused with the in development Shantae: Half-Genie Hero, which will be coming out on the Wii U, PS3, PS4, Xbox 360, Xbox One and Steam once it reaches a funding goal of $400,000.
There is no release date yet but keep your eyes on the Nintendo eShop for it!
Published Oct. 8th 2013