Kingdom Come: Deliverance has come a long way from the very first alpha version with cartoonish animations and mute characters to a realistic medieval simulator that has grown into one of the most large-scale role-playing projects of the last few years. The developers from Warhorse Studios have promised a lot to all their backers. But did it all work out as intended?
KC:D is a great-looking game. It brings you into a unique setting and offers a whole slew of unexpected situations, but at the same time, it will make you suffer through a series of utterly annoying bugs. Is it worth buying the game at this stage and taking an immediate trip to 15th century Bohemia, or should you wait? That is the real question.
Beware, a few early-story spoilers follow.
The Story and the Setting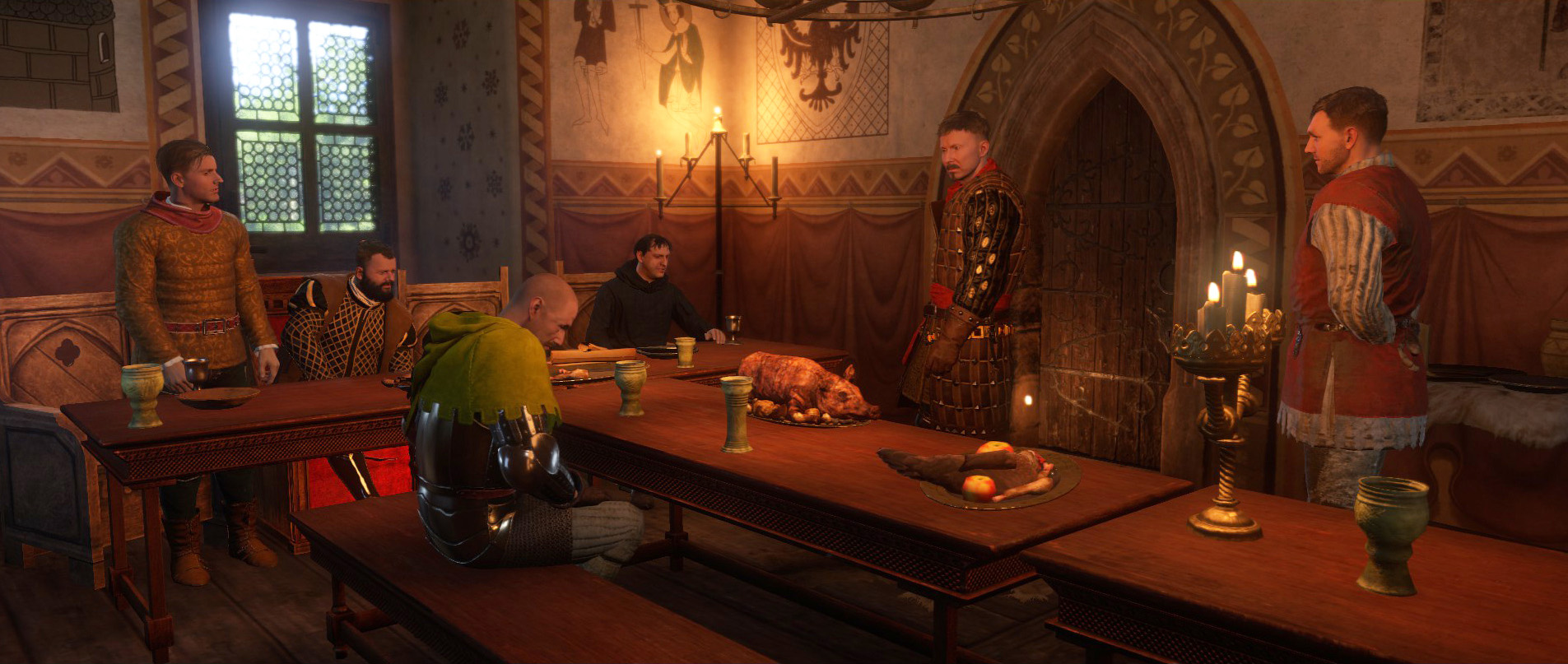 The prologue of the game is rather lengthy and starts in the village where Henry, the game's main protagonist, lives. The army of the Hungarian king Sigismund attacks the village, and the hero's parents get killed, but he himself miraculously manages to escape and take cover in the neighboring city. The introduction lasts about three hours — if you're not in a hurry — and throughout all this time the developers will kindly guide you from one cut-scene to another. But this will not last for too long, and soon Henry is released into the open world on his own.

Bohemia is a place you really want to explore and check every single corner. The best part is when you try to see how the NPCs will behave if you get into their houses, or steal from the merchants in the square, and then offer them their own goods. Bohemia can offer a lot in this regard, although sometimes the guards may attack you for no reason at all, which is a bit frustrating.

It becomes very clear early in the game that you have to sleep and eat in order to survive. Besides that, it is necessary to wash because NPCs will talk with contempt or mistrust you if you're wearing dirty clothes or armor covered in blood. Kingdom Come: Deliverance is a realistic simulator, which tells a life story of a regular guy from the medieval kingdom, and all this wouldn't be possible without the very realism that the developers are so proud of.

A Living, Breathing Open World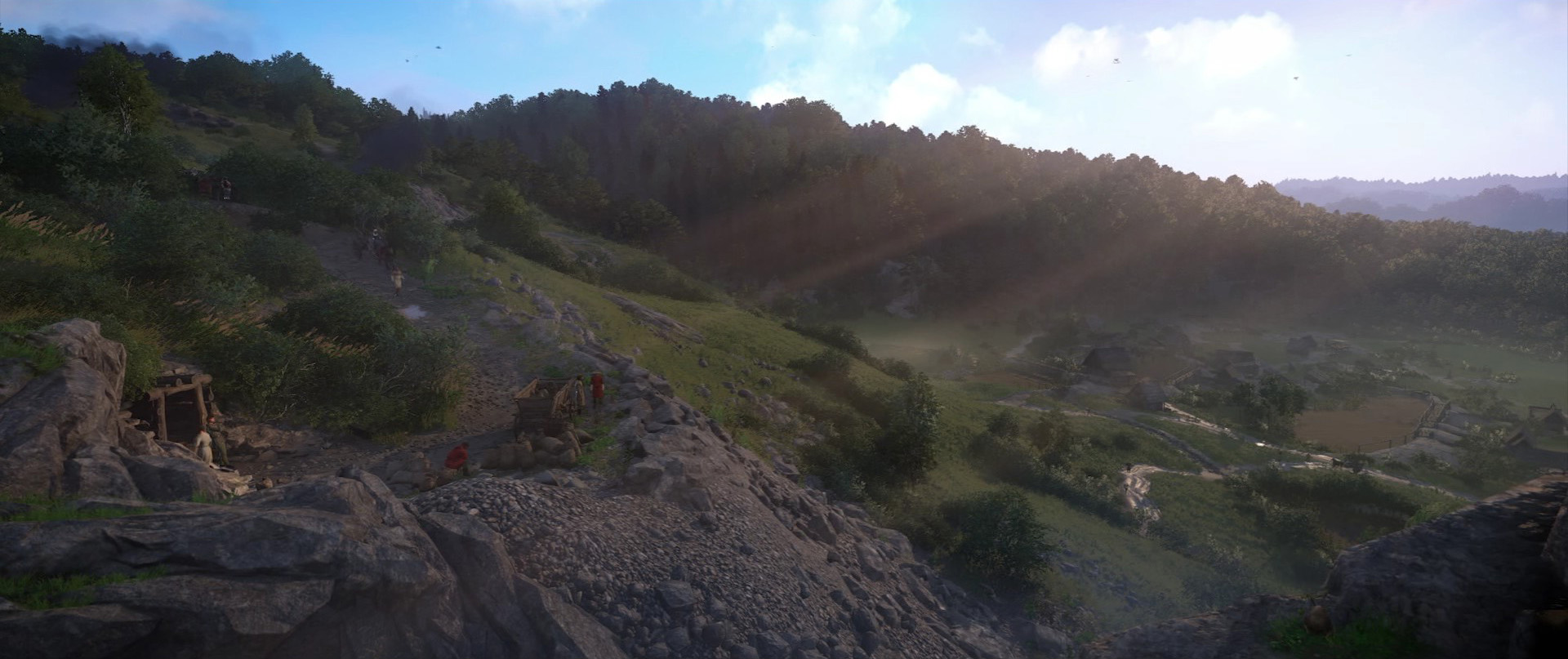 There are people who might call KC:D the next Skyrim, and they aren't wrong. There are lots of fetch quests here, and even some magic in the form of alchemical potions. Although some of the mechanics are rather lame, the game wins in the visual design department. No one else has ever tried to recreate the medieval era with such precision.
Every city is immaculately designed with apartment buildings, taverns, and other large and small structures. NPCs inhabiting these cities live their own lives according to schedule, chat with customers, and spend their evenings in the taverns. The technology finally took the necessary step forward, and the imitation of life in Kingdom Come really looks beautiful and believable.
The areas beyond the boundaries of cities are absolutely huge, with a few scattered farmsteads here and there. The farmers live simple lives by cultivating fields, cutting wood, or weaving — all this plays a key role in creating the plausibility of the world of Bohemia.
Even the Smallest Actions Play a Huge Role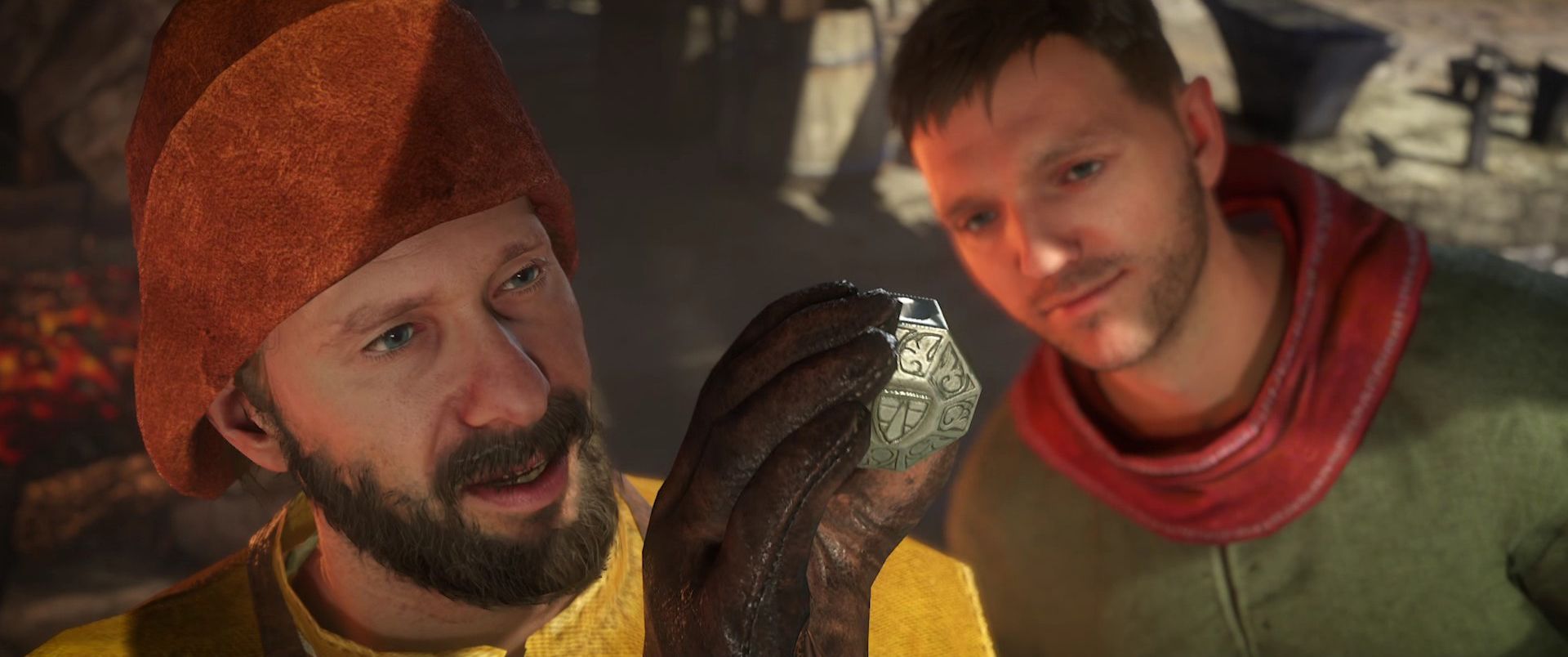 It may sound strange, but one of the main drawbacks of Kingdom Come is that it is extremely easy to get off the right track. For example, the father sends Henry shopping, and he asks him to visit their neighbor along the way in order to take care of his debt. Even if your neighbor refuses to give the money back, your father will still pay you after you return with nothing on your hands so that you have a way to pay for your purchases.
But that's way too simple; instead, you could steal the neighbor's stuff, sell it, and buy everything on your own. You could also intimidate him, but that's something that requires persuasion skills. As a result, you may get involved in a fight, which you can easily lose. In any case, you can forward the plot as you wish, and these actions will certainly be remembered by everyone involved in these types of situations. This means that every little action will influence the development of the story, and if you got it wrong from the get-go, you'll be in trouble.

The technology finally took the necessary step forward, and the imitation of life in Kingdom Come really looks beautiful and believable.
Another example of underwhelming gameplay design is alchemy, which doesn't require some exotic ingredients but rather the most common herbs: nettle, wormwood, valerian, and the like. Therefore, you can walk onto a random field, pick up a bag of dandelions, take them to the alchemist, and make tons of gold. Do this a few times, and soon you will have enough money to buy an armor or at least a chain mail and a sword.
As already mentioned, clothing is one of the most important aspects of the social life of Bohemia. The armor in the game isn't just a means of protection but also an indicator of social status. If Henry's wearing a brand-new plate armor, he will be greeted much more warmly than if he were dressed in rags. In practice, it will be much easier for you to persuade somebody to do something for you. This means that diplomats, who have chosen to develop their Speech characteristic, most definitely should invest in a set of expensive armor and regularly repair and even wash it.
Underwhelming Combat

Unfortunately, not everything works well in Kindom Come: Deliverance. At the early stages of development, we were promised that it would be almost a professional fencing simulator and that every stance, every blow, and every parry would be based on authentic medieval textbooks. It's hard to argue whether all that was included in the game, but combat still feels quite tame even with all the available slots for clothes and armor, including separate slots for a helmet, six aiming zones, parrying and counter-attacks, etc. Opponents are very skillful and make really good attacks and blocks, but for some reason, it all feels rather dull.

To start, the stamina indicator (the yellow gauge on the bottom) doesn't work as it should, and instead of making a huge impact on the combat, it changes almost nothing. Also, it regenerates too fast, and all you need to do is to step back for a moment and it will fully restore. The AI will let you do it as many times as you need to, which makes combat a bit underwhelming, if we're speaking about realism here.

Wherever a fight takes place — in the field, on the road, in the woods, or in the water — the characters maintain a perfect balance, as if they were fighting in sneakers on dry pavement. No one ever stumbles or slips on wet soil. The combat is wooden at best, and the animations make your opponents look rather funny. Maybe that's the reason the game was implemented in the first-person perspective.

Remember the combat in The Witcher 3, which was super fluid, with every movement looking absolutely gorgeus? Unfortunately, you won't get the same aesthetic satisfaction from Kingdom Come's combat.
Final Verdict
Kingdom Come: Deliverance is not a perfect game … but it is totally unique. If you like slow and deliberate development of the story, which is at the heart of this game, then you can safely purchase it after all the bugs get fixed. Be prepared for a few hundred hours of gameplay!

However, don't expect that these hours will be filled with incredibly tight storytelling. On the contrary, you will mostly do side quests and explore the endless landscapes of Bohemia. If none of this makes you excited, then don't bother with a game you will most likely drop after seven or eight hours of playing.

7
Kingdom Come: Deliverance Review — A New Standard in RPG Storytelling?
If you like slow and deliberate story development, which is at the heart of this game, then you can safely purchase it after all the bugs get fixed.
What Our Ratings Mean
About the author