Death Cargo: The Fighting Game That Might Not Even Exist
The 90s are back--Does this game really exist?
Throughout the recent years, the fighting game genre hasn't been getting as much love from the mainstream video game industry as they use to be. So when someone promises to bring back the gory-style games like the arcade classic Mortal Kombat, to today's era, hardcore fighting gamers will respond.
In 2011, an Italian indie horror studio, Necrostorm, announced a gorefest fighting game that gamers have been hungry for. That game was called Death Cargo and so far, there has only been a demo showed. Now here's the real problem, does the game actually exist?
Where's the Cargo?
Necrostorm had pushed back the release date for the game several times, but according to the company, they launched the game back in March of this year. Now since its release, it has been reported that customers who either pre-ordered or tried to buy the game on the company's website, never received any working copies.
It's also been reported that many customers have tried to contact Necrostorm in their official game forums, and were issued bans and threats of legal actions by the company. So, the people took it upon themselves to reach out to other popular fighting game forums like SRK (Shoryuken) and TYM (Test Your Might), to address these issues.
Yannick LeJacq from Kotaku, had someone show him the records of their attempt to purchase a copy of the game, but his and his girlfriend's PayPal payment was blocked.
LeJacq was also told by the customer that he was blocked from Necrostorm's forums after he addressed some issues he had with the beta back in 2012. He wasn't the only one with these problems, for there were others who had similar messages posted in SRK and TYM forums.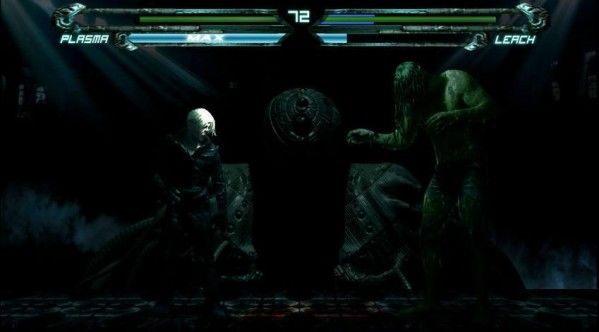 On May 8th, 2014, Yannick LeJacq reached out to Necrostorm in hopes of getting his hands on a working copy of Death Cargo. One of the representatives from the studio told LeJacq that the game exists and has been available since March 2014. LeJacq then said in his article:
"Her communications with me became heated very quickly--accusing customers who said they couldn't play the game of being "trolls" who are "starting to annoy us." When I asked why so many gamers seemed to be having trouble just buying the game--let alone getting it up and running--she asked me to provide her with their information "in order to proceed legally."
LeJacq later receives an email in response for asking her these three questions:
"Is Death Cargo available? If so, why are so many people having trouble accessing it? Do you have any plans to address these user complaints?"
In her email, she states that the company has not only just refunded their customers, but has also blocked 3 users for accusing them of scamming and theft. The company was also repeatedly insulted in their own forums and said in her email:
"Just check out Test Your Might, and you can see they are insulting us since 2011, and making a "crusade" against us ;)"
According to LeJacq's article, he states that Necrostorm doesn't seem to be taking any money with no return as much as it's simply failing to provide the customers with working copies of the game.
One of the members of the TYM forum told LeJacq that he hasn't tried to play Death Cargo, but has several friends saying to him that Necrostorm has been very responsive when it comes to issuing refunds.
The next morning, LeJacq purchased his own copy of the game on Necrostorm's website for €14.99 ($19.99) and said his experience has but mirrored that of the forum critics. He then said that downloading the game was an incredibly arbitrary and complicated process.
He later received an email confirming that his payment was approved and after finally completing the sixth step, he received another email from Necrostorm saying that all of these steps are anti-piracy measures, and can take up to five days for the "File Creation" process to be completed.
LeJacq said that he can't say with a 100% certainty that Death Cargo isn't truly functional, for it hasn't been five days for him yet. However, he said in his article that is does seem odd that he can't find any convincing evidence (statements) from customers saying that the game actually works.
TYM then told LeJacq, that these same people have only appeared on the company's own forum with newly created accounts, that speak with the same abusive broken English that the developers do. It doesn't give any real evidence of gameplay since Necrostorm repeatedly issues bans and threats of legal action to dissuade people from posting any such material.
In conclusion, the speculation is that, Necrostorm's attempt on the development of Death Cargo has been nothing but this complicated situation between the company and the customers. Perhaps at some point, Necrostorm got over their heads but persisted with the appearance that it was being launched (and developed).
As the TYM member continued:
"That's just speculation, though. We really don't know what happened outside of sparse communication and a few blurry screencaps."
For more information on the subject, check out Yannick LeJacq's article here.
Published May. 9th 2014