Knowing how to complete the Avenge the Drowned quest in Baldur's Gate 3 comes down to a decision. This is another objective where you get to meet a faction serving another deity. In this case, these folks are the followers of Umberlee, the evil sea goddess who strikes fear into the hearts of sailors. They have a task just for you once you reach the game's third act.
How to Complete Avenge the Drowned in Baldur's Gate 3
The Baldur's Gate 3 Avenge the Drowned quest can be completed once you decide what to do with Redhammer the Deviser. He crafted a submersible that caused the accidental death of one of Umberlee's faithful.
How to Start Avenge the Drowned
The Baldur's Gate 3 Avenge the Drowned quest comes from an NPC named Flood Tide Allandra Grey. You'll find her in the Water Queen's House, which is in the southwestern edge of the Lower City. Other novitiates tell you that Holli, one of their members, was killed by a "noxious, polluting beast" in the Grey Harbor.
I suggest casting the Speak with Dead spell on Holli's corpse so you can learn more about her demise. I feel that these are the best questions to ask:
"What happened to you?"
"What killed you?"
"Where were you attacked?"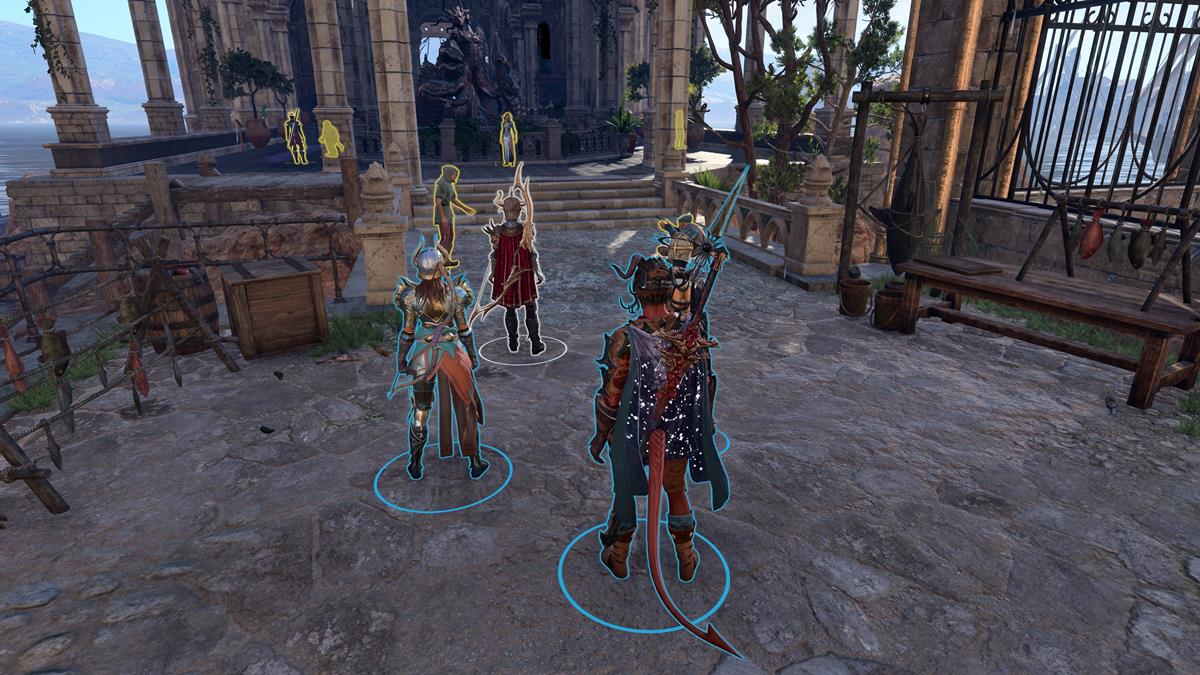 Where to Find Redhammer the Deviser
Your investigation will lead you to Flymm's Cargo, a building in the northern shore of Grey Harbor. You can only enter via the second-floor balcony, and you have to defeat several hostile creatures inside the building.
Once inside, move the crates and go down the hatch. There, you'll meet Redhammer the Deviser. There are various responses here, including a way to blackmail him by telling him about the followers of Umberlee. Whatever you do, I advise you not to attack Redhammer immediately. That's because you need him to pilot the submersible so you can reach the Iron Throne. That's the only way for you to complete quests like Retrieve Omeluum and The Grand Duke.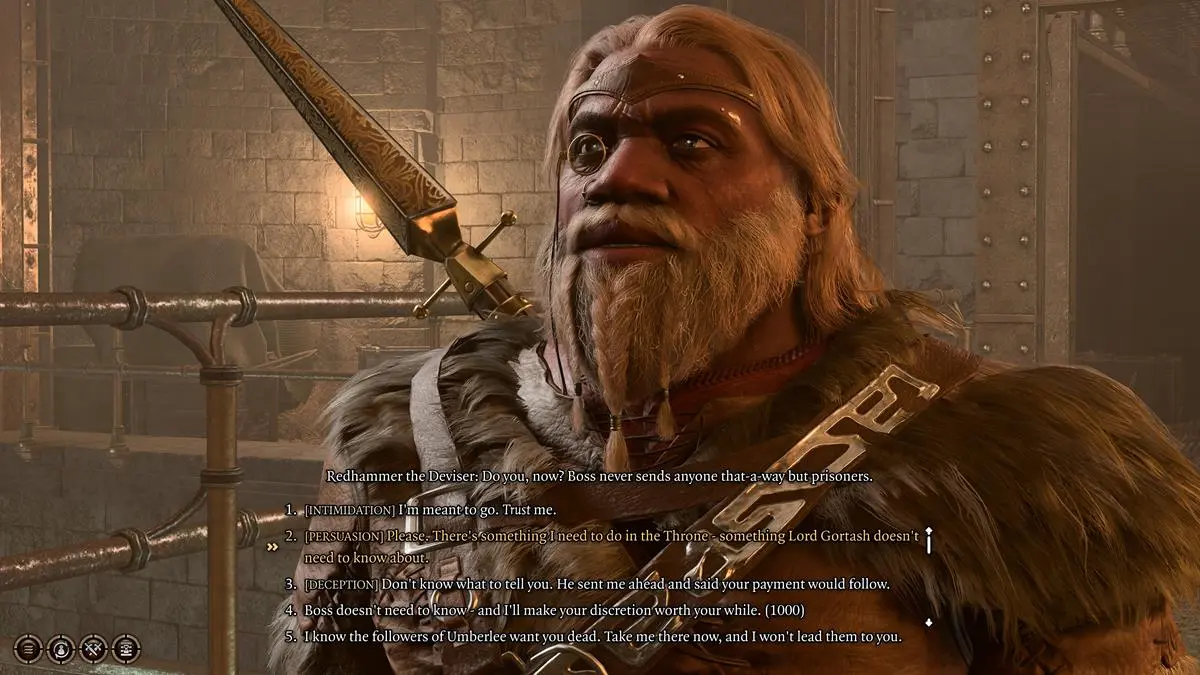 Should You Surrender Redhammer to the Waveservants?
After rescuing the prisoners and leaving the submersible, the followers of Umberlee appear. They want Redhammer back, intent on judging him for killing their fellow disciple. However, Redhammer says that it was just an accident. To be fair, I believe him: the submarine is quite large, and there's no telling if it could actually detect a humanoid swimming underwater.
Alas, you don't really have much of a choice. If you give up Redhammer, your good-natured companions will not like it, since they believe him to be innocent. If you refuse to hand him over, regardless of your reasons, the Waveservants of Umberlee will attack, and you have no choice but to fight them.
Whatever your decision may be, that's how to complete Avenge the Drowned in Baldur's Gate 3. You can either protect a person who killed someone on accident, or you can let him be judged and executed by another faction. For more tips and tactics, visit our BG3 guides hub.
About the author