There are several characters you can woo in Baldur's Gate 3, each one with their own requirements. Some of them aren't as obvious as you might hope. Each companion has their own backstory and motivations — Astarion will want something different than Gale or Shadowheart. To get closer to them and ultimately bed them, you'll have to make choices that align with their moral compass and goals. Luckily, there isn't a lot of grey morality in their preferences. Choices aren't as obtuse as they could be. Here's our BG3 romance options guide to woo every character. 
Related: Best Quest Order in Baldur's Gate 3 by Gamerjournalist
Baldur's Gate 3 Romance Options: How to Woo Every Character
How to Romance Astarion in BG3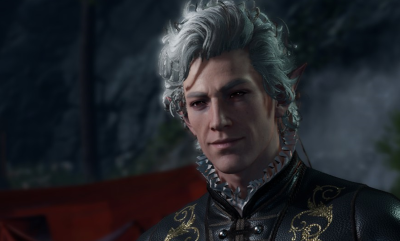 A high-elf rogue vampire, Astarion's noble background makes him less difficult to woo than some of the other companions. He can be recruited in Chapter 1, where he can be found on the beach. You'll need to approve of his bloodsucking habits and choose some distinctly cruel and debauched actions to garner favor with him. As one might expect from someone with Astarion's background, he prefers you deal with things in a more chaotic fashion, and prefers you keep a tadpole intact.
Likes
Being ruthless.
Taking advantage of others.
Deception.
Dislikes
Being treated like a monster.
Weakness.
Helping others as an act of altruism.
How to Romance Gale in BG3
Gale may be a powerful wizard, but the Netherese Destruction Orb in his chest serves as a reminder that time is of the essence. Maybe you'll be able to deal with it on your travels rather than exploding along with him. He can be recruited at the waypoint above the Nautilus wreckage.
This is one Baldur's Gate 3 romance option that prefers you be kind rather than cruel, particularly in the Druid Grove. His opinion of you will improve with most kind actions you perform.
Likes
Intelligence.
Magic.
Poetry.
Dislikes
Not being curious.
Being judged for his condition.
Using excess violence.
How to Romance Halsin in BG3
Halsin is a Wood Elf Druid and has a great respect for nature. Nature's balance is everything for him, and he works to maintain it while preventing harm from coming to the inhabitants of nature. He's the leader of the Druid Grove, and you'll find him in a time of need since he's been captured and imprisoned in the Goblin Camp by the time you arrive at the grove.
Respecting nature and being kind to wildlife is key to wooing Halsin, and you'll also want to side with the Druids and Tieflings in the Druid Grove and talk to him about nature.
Likes
You side with the Druids and Tieflings.
Being positive during interactions.
Speak with him about the balance of nature.
Dislikes
Betraying the Tieflings.
Harming nature.
Ignoring his insight.
Related: How to Find Halsin
How to Romance Karlach in BG3
Karlach is a talented Tiefling Warrior who escaped from the Blood War, in which the Archdevil Zariel forced her to fight. However, this meant that she ended up on the same Nautiloid as you. You can find her at the end of Risen Road to the South of Anders' location. She's not a real devil, but Wyll is hunting her with the belief she is, so you might have to break up their fighting if you recruit both of them.
If you want Karlach as a romance option, you'll want to perform good, heroic deeds to improve her opinion of you, and in the Druid Grove, you'll definitely need to save the Tiefling Refugees.
Likes
Bravery.
Standing up against injustice.
Embracing her Tiefling heritage.
Dislikes
Cowardly actions.
Supporting devils.
Backing down from threats.
How to Romance Lae'zel in BG3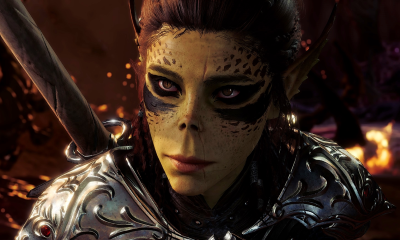 You'll have to recruit Lae'zel again after the prologue. She can be found near the Cathedral Ruins, though you must set her free to have her as a companion again.
True to her Githyanki heritage, Lae'zel prefers you handle things with an iron fist. You'll have to be less than kind, in general, to garner favor with Lae'zel, and you'll have to make disagreeing with Shadowheart your new hobby if you want her to pay you any mind.
Likes
Supporting Githyanki.
Good combatants.
Cooperation (with her).
Dislikes
Being anti-Githyanki.
Distractions.
Using roundabout ways to accomplish goals.
How to Romance Minthara in BG3
The least obvious of BG3's romance options and companion in the first act of Baldur's Gate 3, Minthara requires you take a slightly different path through the Druid Grove. You have to kill everyone in the city. This requires you to start the Rescue the Refugees quest, then go to the goblin camp to start a raid on Druid Grove.
Once you've done the deed and you speak to her at camp, you'll have to either search for her desires or search her fears. Failure to successfully perform either of these will cause her to attack you.
Likes
Defeating the Druids and Tieflings.
Pick the option to search for her desires at camp.
Dislikes
Siding with the Druids and Tieflings (which removes her as a romance option).
Pick the option to search for her fears at camp.
How to Romance Shadowheart in BG3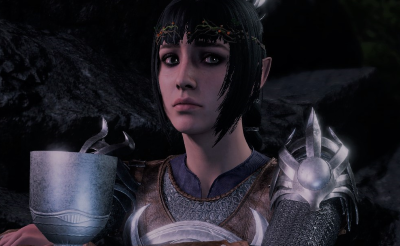 Those not keen on Lae'zel's lack of compassion may find Shadowheart more to their liking, as the half-elf is far less inclined toward violence and does not look down on you for choosing the kinder options on your travels. She can be recruited at the Dank Crypt right after the prologue. Because of their opposing views, agreeing with Lae'zel on any matter will cause you to lose favor with Shadowheart.
Likes
Be kind to animals.
Be kind to strangers.
Seeing through manipulation.
Dislikes
Be kind to the rich.
Being manipulated.
Supporting Githyanki.
Related: How to Save Shadowheart
How to Romance Wyll in BG3
You can recruit Wyll during the Removing the Parasite quest in Chapter 1, but he'll only stay with you if you refuse to side with the goblins. Not a bad deal. Like Shadowheart, Wyll prefers the people in his company be compassionate, and you will lose favor with him if you make less-than-savor choices or are particularly nasty.
Likes
Taking the moral high ground.
Being a hero.
Helping those in need.
Dislikes
Immorality.
Supporting goblins.
Supporting devils.
That's our Baldur's Gate 3 romance options guide to woo every character. Check out our many other Baldur's Gate 3 guides, including comprehensive guides to building each class optimally.
About the authors