Double jumping is a mainstay in Metroidvania games, since the genre often requires a lot of platforming traversal and backtracking. Like with similar games, double jumping in Blasphemous 2 lets you reach faraway ledges and new areas. We show you how to get the Double Jump ability in Blasphemous 2's winding passageways in this guide.
How to Get the Double Jump in Blasphemous 2
The double jump is found in a zone called Beneath Her Sacred Grounds. Getting there, however, can be quite a doozy. First, you'll want to explore certain areas of the game world. I personally suggest making sure that you have all three starting weapons and, consequentially, their respective weapon skills: bell ring, mirror teleport, and flesh wall breaker. These will help you further in your exploration.
Moreover, once you arrive at a zone called the Elevated Temples, an NPC will approach you and say that you won't be able to reach the top of the tower unless you travel down to the depths. This is your cue to acquire the double jump in Beneath Her Sacred Grounds. In any case, I have encircled the exact location in the image below: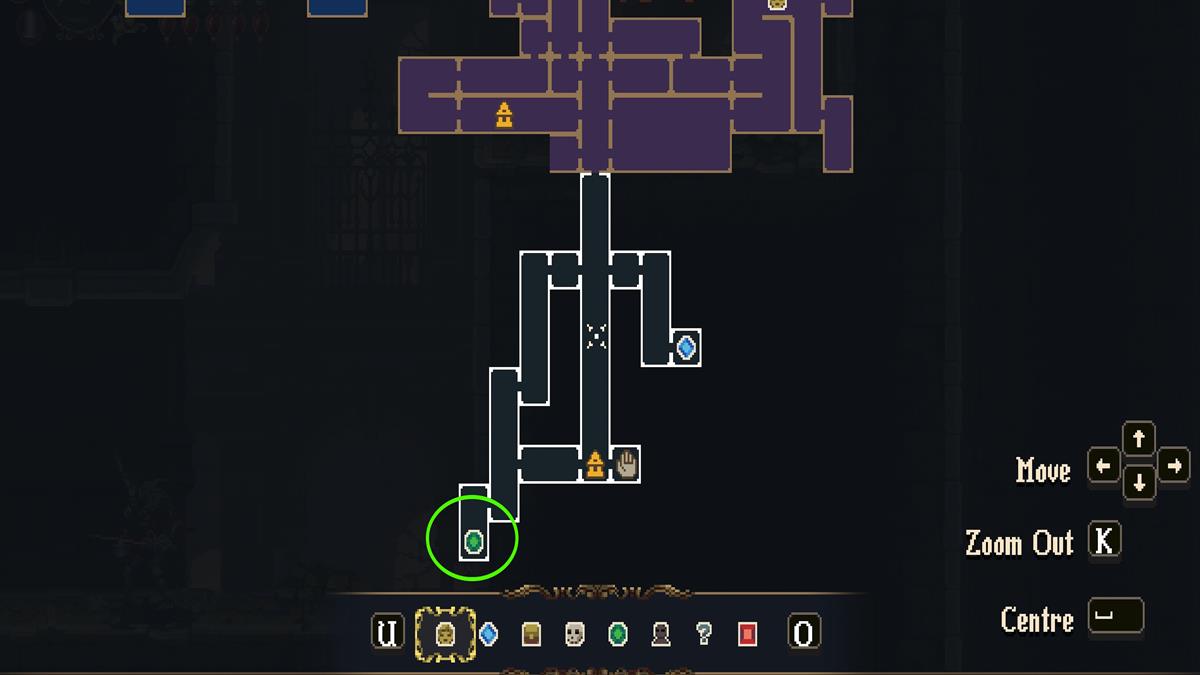 How to Reach Beneath Her Sacred Grounds
If you feel that you're ready to get the Blasphemous 2 double jump ability, then head over to the Beneath Her Sacred Grounds zone. I have provided a short summary as to how you can reach the area:
From the City of the Blessed Name, go down to arrive at Profundo Lamento.
Keep going all the way down to reach Mother of Mothers.
The central pit leads to Beneath Her Sacred Grounds, which has numerous spike traps that you need to avoid.
The pit at the bottom has a save point, as well as a teleporter in the room to the right. The NPC Yerma will also appear, and she'll ask if you want her assistance for the next battle.
If you head to the left, you'll face Afilaor, Sentinel of the Emery.
Defeating Afilaor and Getting the Double Jump
I personally think that Afilaor is quite tough due to his erratic moveset. You can block his spinning attack, as well as his pullback swing. However, he also likes to shoot projectiles that ricochet off walls. As such, you need to be mindful of your own movement and any preparation for his next attack.
After taking him out, there's a short scene that takes place in the Chapel of the Five Doves. Once that's finished, go through the passageway to the left. You'll find a statue that has the Double Jump ability called the Passage of Ash. With it, you can get back to the top of the chasm.
That's all you need to know about how to get double jump in Blasphemous 2. For other tips and tactics, you can visit our Blasphemous 2 guides hub.
About the author