The Fervor meter represents your "magic power" or "mana" in Blasphemous 2. It's used to cast different weapon skills which can really damage your foes. However, you do need to find a particular item that has to be given to a certain NPC. Here's how to increase Fervor in Blasphemous 2.
How to Increase Fervor in Blasphemous 2
You can increase Fervor via the Kissing Hand. That's just what I call the NPC because, let's be real here: it's a giant hand that wants you to kiss it. It's found in the Streets of Wakes zone.
Kissing Hand Location
To find the Kissing Hand, I suggest getting the mirror teleport weapon ability first. This is granted by the Sarmiento & Centella dual rapiers. I have outlined the succeeding steps below:
Once you have the armament, proceed to the Profundo Lamento zone, which is just below the City of the Blessed Name and the area with the Maiden (i.e. flask and HP increases).
Head to the bottom of the pit and make a right until you reach a save point in a room with mirrors and a gate. Since you have the Sarmiento & Centella, you should be able to pass through.
Keep heading to the right in Streets of Wakes and you'll spot another save point.
Inside the rooms, you'll find various NPCs, such as the Kissing Hand (i.e. Fervor increase), Sagrario (i.e. Rosary unlocks), and the Ailing Mother (i.e. wave battles and rewards), as well as a teleporter.
Fervent Kiss Items
When I first met the NPC that increases Fervor, I made sure to kneel before it. As I progressed further, I kept an eye out for an item called Fervent Kiss. Whenever you obtain one, I suggest returning to the NPC so you can present it. Doing so nets you extra Fervor for your skills.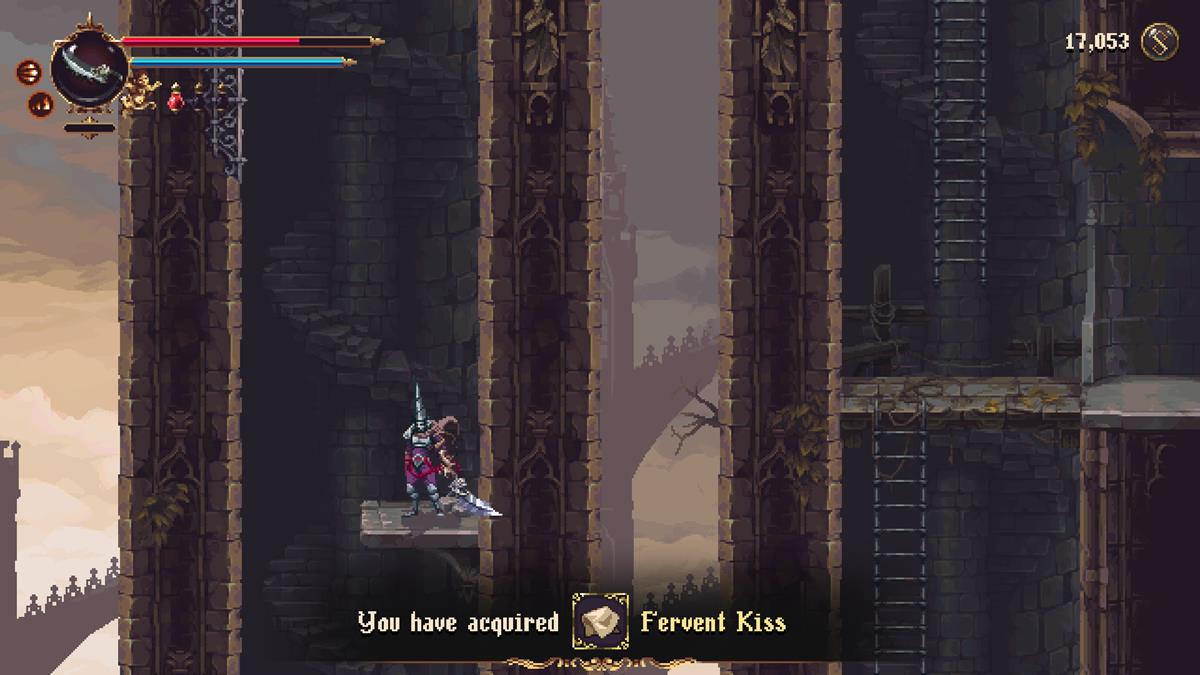 Lastly, do note that Fervor isn't automatically replenished whenever you interact with a save point. Instead, you only regenerate a certain amount when you hit enemies with your weapons.
In any case, that's all you need to know about how to increase Fervor in Blasphemous 2. For other tips and tactics, you can visit our Blasphemous 2 guides hub.
About the author