The Diablo 4 Blood and Sweat quest is an Act 3 quest that takes place in the Dry Steppes region. In it, you'll have to look for something very specific in the ruins of an old village, then return it to Tuya to complete it. Our Diablo 4 Blood and Quest guide tells you where to start the quest, the pre-requisites you'll need to have, and where to find Little Tuya.
How to Complete the Blood and Sweat Quest and Find Little Tuya in Diablo 4
How to Start the Diablo 4 Blood and Sweat Quest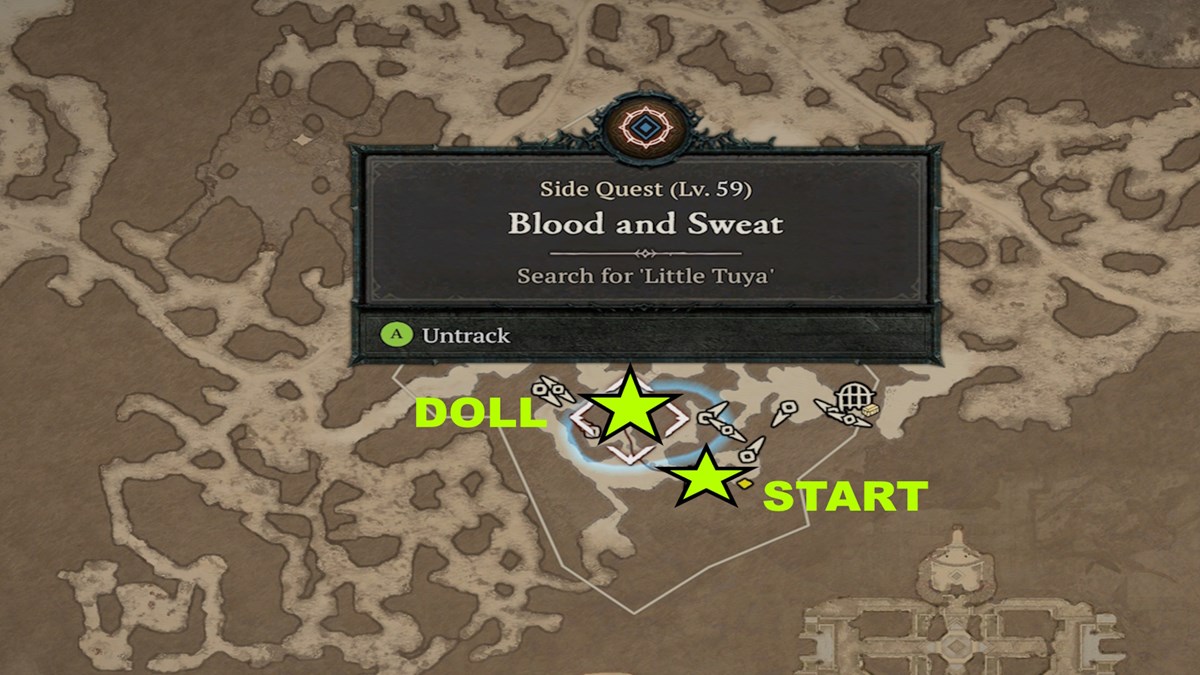 The Diablo 4 Blood and Sweat quest can be started in the Ruins of Qara Yisu, which is in the southeastern portion of the Dry Steppes. There are, however, a couple of requirements you'll need to complete first:
The Dry Steppes region is available during Act 3 of the campaign.
Likewise, you must conquer the Ruins of Qara Yisu Stronghold. It involves destroying Infernal Spires and defeating a miniboss.
This particular area has a minimum recommended Level of 45. Past that point, enemies will still be two levels higher than your character. In my case, my Necromancer was Level 59 when I did this, which meant that enemy mobs were Level 61.
After clearing Qara Yisu Stronghold, head to the southern section of the village. You'll see a corpse with a bloodstained letter. It reads:
My Bright Ray, I received your letter from Alzuuda and the gold you sent. I wish you would give up this mercenary life and come home. Having you here is a greater blessing than gold. I have kept Little Tuya safe…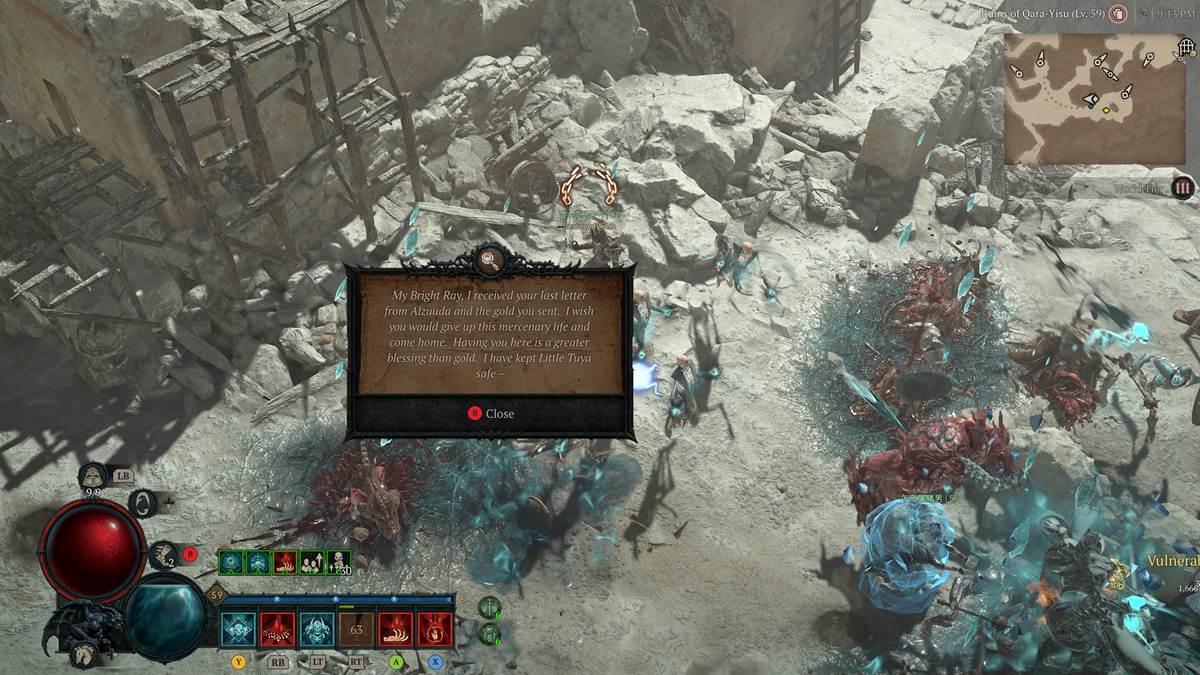 Where to Find Little Tuya in Blood and Sweat
Now, it's time to find the Diablo 4 Little Tuya Blood and Sweat quest objective. If you're tracking the quest, it would appear as though the entire village needs to be searched. I was actually a bit perplexed when I got this task.
Thankfully, all you need to do is head to the northern section of the search area. There are some loose stones near a traversal point. Interact with them to reveal a Crude Doll. Yes, I was surprised to find out that Little Tuya was a doll all along.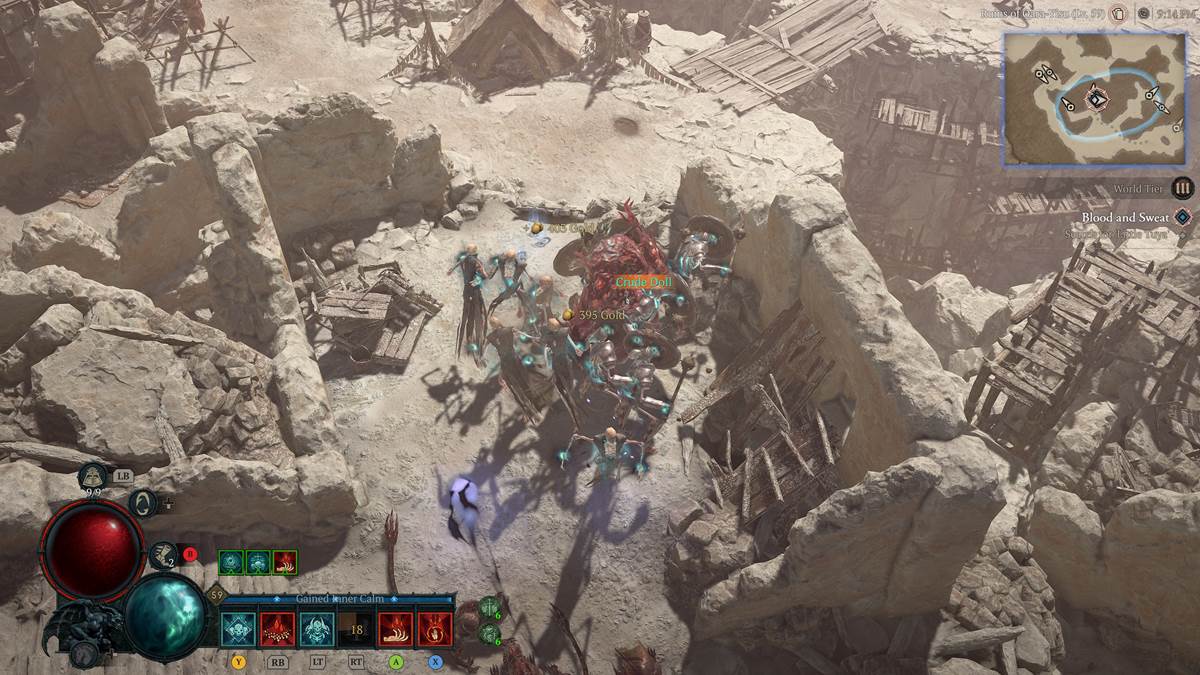 Now that you have Little Tuya, simply head to the town of Alzuuda to the west. Talk to the actual Tuya and hand over the doll to finish the task at hand.
And that's it. You've completed the Blood and Sweat quest in Diablo 4. For more tips, walkthroughs, and strategies, our Diablo 4 tips hub has you covered.
About the author