The Diablo 4 Belfry Zakara is a dungeon in Hawezar. In it, you'll need to destroy structures while numerous cursed pirates block your path. Our Diablo 4 Belfry Zakara guide discusses this dungeon's location, as well as the objectives, boss encounter, and rewards. This is definitely a place that you'll want to visit as a Druid.
How to Complete Halls of the Damned in Diablo 4
Belfry Zakara Location
The Diablo 4 Belfry Zakara dungeon is found in Hawezar – Rotspill Delta. To get there, you'll want to tag the Backwater fast travel point in the southeastern corner of the map. Then, follow the coast as it leads north. You'll see the dungeon entrance, a cellar, near some ruins.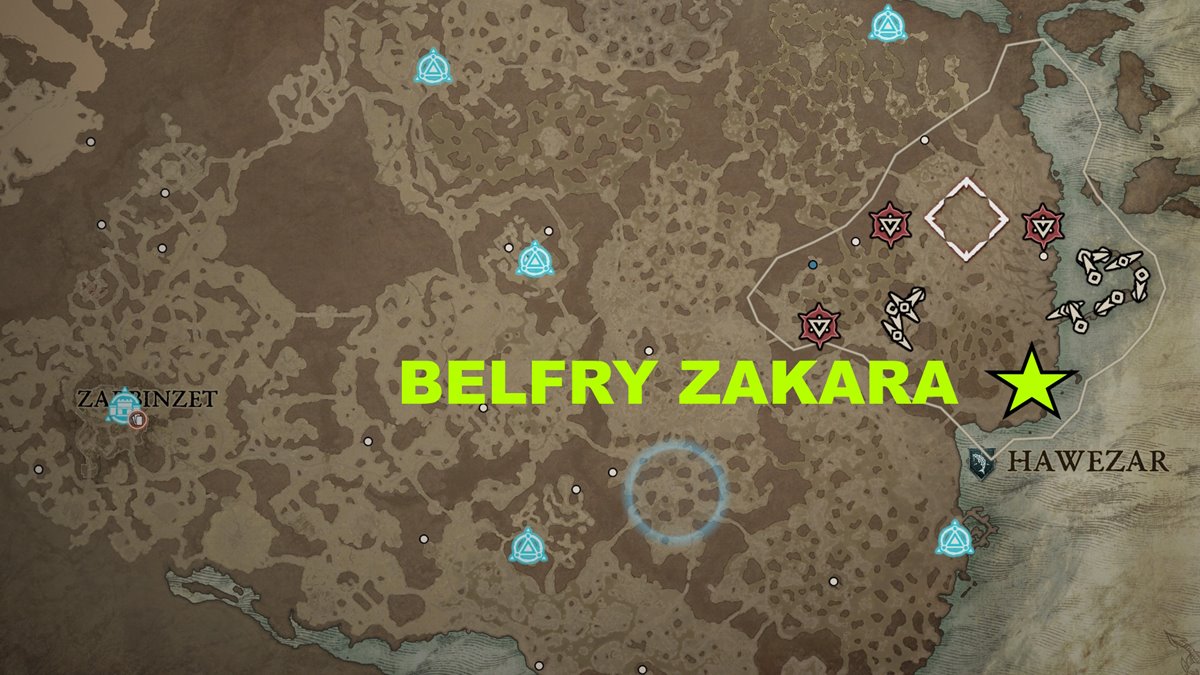 How to Destroy the Drowned Bells
Dungeons in the game are procedurally generated, which means the layouts might be different. In my case, I did have to destroy two Drowned Bells, which were at the far corners of the area. The place was also crawling with Drowned Marauders, Raiders, and Bell Guards. The Bell Guards themselves were quite dangerous, since they have a pulsing AoE wave that dealt high damage.
After the initial objective, you'll also need to kill the Anchorbound Captain to get a key. This is just your typical elite with a couple of random affixes.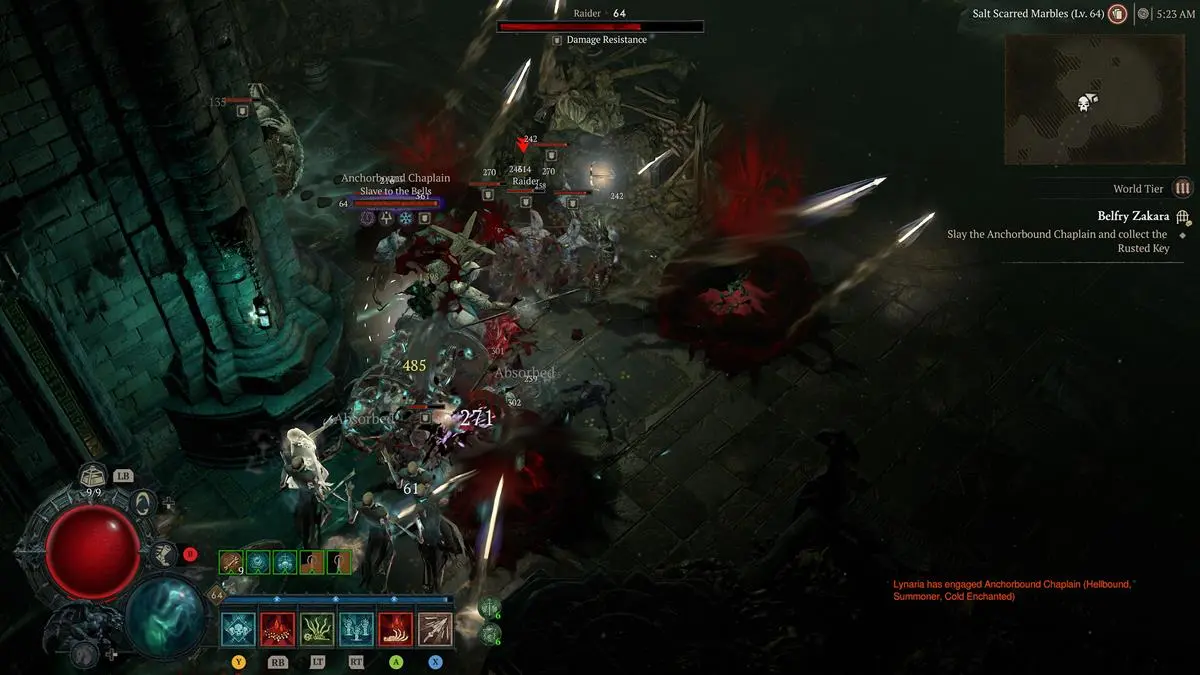 How to Beat the Drowned Seahag Boss
With the above tasks completed, it's time to battle the Diablo 4 Belfry Zakara boss. It's none other than the Drowned Seahag. If you've cleared Hope's Light Stronghold or Legion Events, then you'll know what to expect.
This foe does a Water Pool ability that creates circular outlines on the ground. After a few seconds, these would burst and cause tremendous damage. As a Necromancer, I mostly stayed back so my minions could whittle down the boss' HP. This also helped a lot when trying to avoid the Water Pools.
Reward: Aspect of the Ursine Horror
For your efforts, you'll receive the Aspect of the Ursine Horror. This Legendary Aspect is a must-have for Druids, especially those that like to transform into a Werebear. It has the following effect: "Pulverize is now also an Earth Skill. After casting Pulverize, tectonic spikes continue to deal X damage over two seconds."
Given that this aspect is saved in your Codex of Power, it also has the lowest coefficients. You can make use of it via Occultist imprinting, at least until you find a legendary item with better rolls.
And that's it. That's everything you need to know about Belfry Zakara in Diablo 4. For more tips, walkthroughs, and strategies, our Diablo 4 tips hub has you covered.
About the author