The Diablo 4 Legion Events are special activities that occur every other hour. These lead to massive battles against countless demonic hordes, all to ensure that Overlord spawns. Our Diablo 4 Legion Events and The Gathering Legions guide discusses what you can expect from this activity, as well as the boss and rewards.
Diablo 4 Legion Events Guide
As mentioned in our overview article, Diablo 4 Legion Events occur on the world map, pitting multiple players against a tide of demonic creatures. Just 15 minutes before it's set to begin, you should see a special icon appear on the world map.
This event can be done solo since other players are likely to make their way to the location as well. However, it's still more fun to be in an actual party. Likewise, note that there's a campfire in the area, which gives you temporarily boosted XP gains. This is great to have for the duration of the activity due to so many hostiles that you can defeat.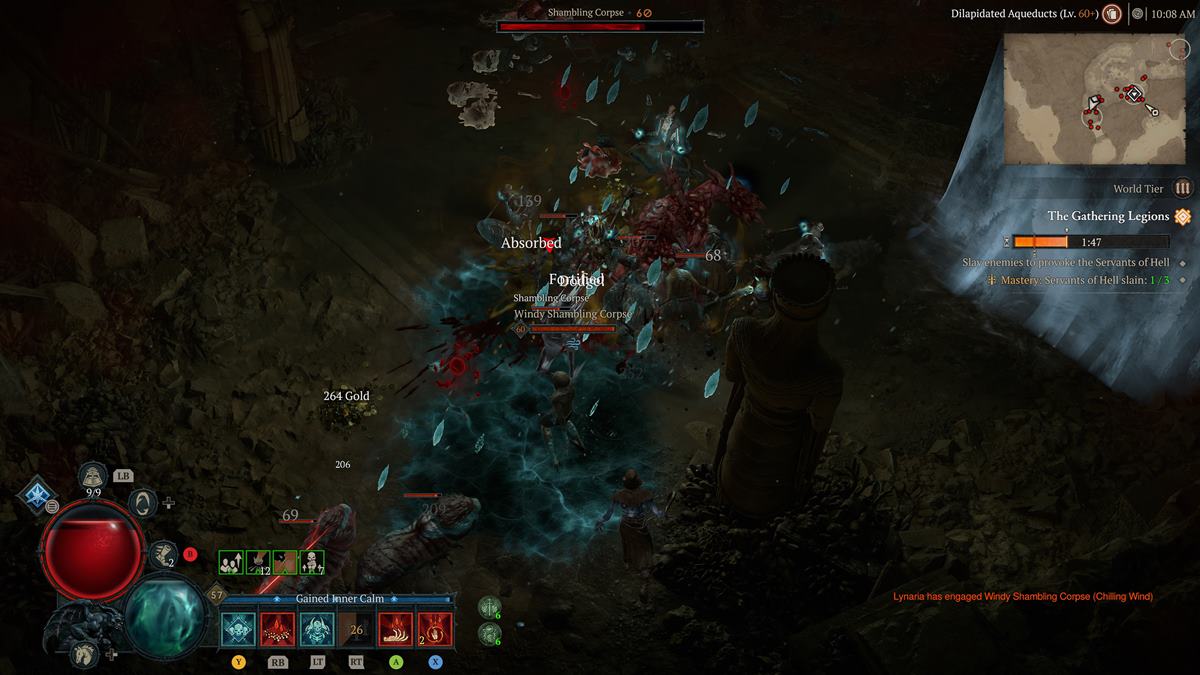 Slay Enemies to Provoke the Servants of Hell
Once the Diablo 4 Legion Event starts, numerous enemies will start spawning. The goal is to kill a lot of them within 1 minute and 30 seconds to fill the meter to the right of your screen. Doing so will cause a Servant of Hell to spawn.
A Servant of Hell is an elite monster that's protected by a barrier. You have to destroy the structures that empower the barrier before you can damage the Servant of Hell. Each particular encounter must also be completed in 1 minute and 30 seconds.
Once a Servant of Hell has been defeated, more enemy hordes will spawn, and you'll need to fill another meter. The end goal is to clear all three waves within the time limit, which also means defeating three Servants of Hell.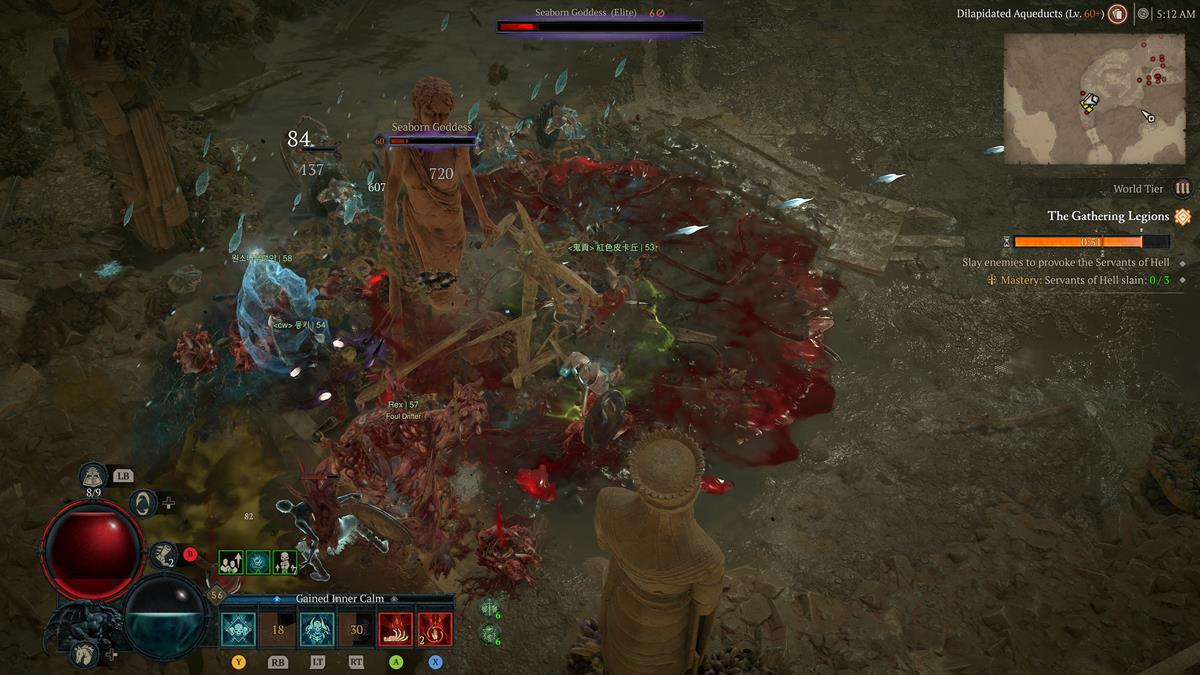 How to Beat the Overlord
Once the third and final Servant of Hell has been taken care of, you'll battle the Overlord. This is a larger boss, usually accompanied by several elites. To be clear, although I've finished several Diablo 4 Legion Events, I've only encountered one particular boss, the Drowned Seahag. It looks just like the opponent from the Hope's Light Stronghold.
In any case, these are the abilities that you need to watch out for:
Water Pools: Several circles will appear on the ground, which will then track the positions of players. Stay on the move because these will explode shortly.
Cascade: The boss will push all players away from it.
Elite Packs: Don't forget that elites also have their own random modifiers, some of which can create new hazards.
Legion Event Rewards
These are the rewards that you can earn from this activity:
Chests will spawn depending on the number of Servants of Hell that you defeated. For instance, if you managed to eliminate two before failing on the third, then you'll see two chests.
If you defeat the third as well as the Overlord, a third chest will also spawn.
The rewards are completely random, so you can expect an assortment of gear pieces. You still get Murmuring Obols since this counts as a World Event.
And that's it. That's everything you need to know about Legion Events and Call the Legions in Diablo 4. For more tips, walkthroughs, and strategies, our Diablo 4 tips hub has you covered.
About the author