Downloadable content or DLCs serve as a means of continuing your adventure, oftentimes delving further into the unknown. Our guide discusses how to start The Pale Reach DLC in Dredge, which takes you to the frigid wastelands of the world.
How to Start The Pale Reach DLC in Dredge
You can start The Pale Reach DLC in Dredge at any time once you're done with the initial objectives during the tutorial. All you need to do is travel to the frozen continent to the south.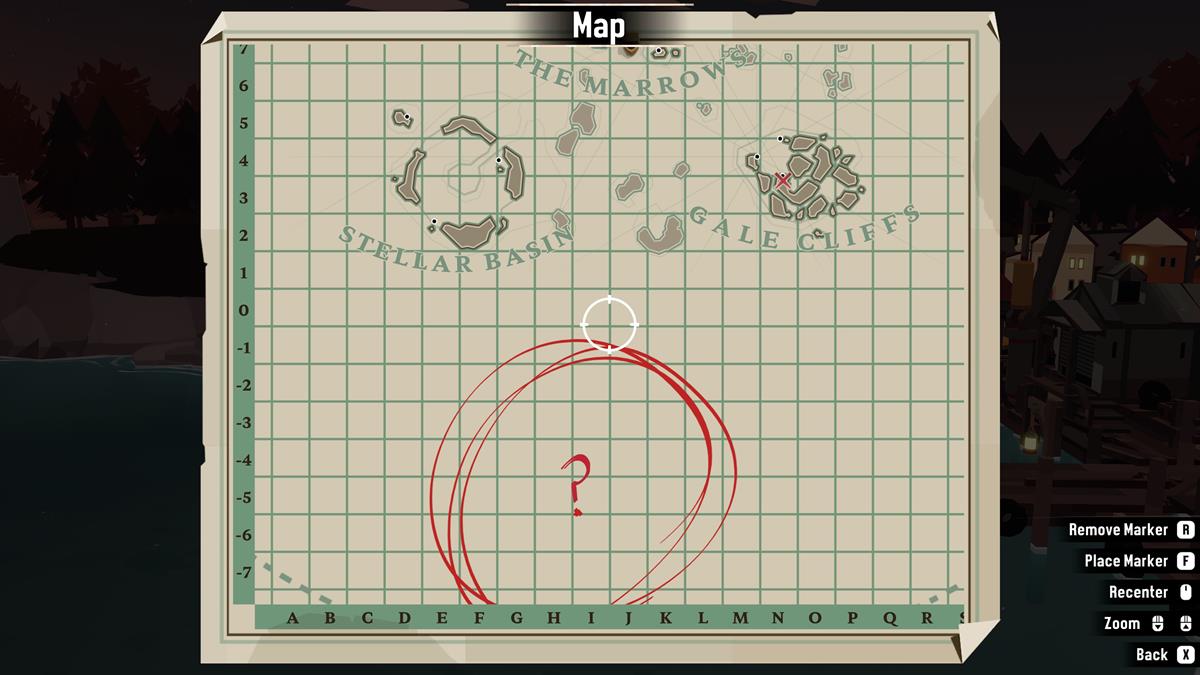 Where to Find The Pale Reach Region
As you can see in the image above, The Pale Reach in Dredge is found in the southern portion of the world map. Well past the Stellar Basin and the Gale Cliffs. The journey itself is long and perilous, so I suggest amassing enough cash and having more research unlocks to help you along the way.
As you head to the southern section, you'll no doubt encounter various characters, such as the Hooded Figure and the Photographer (which eventually unlocks the Photo Mode function).
In my case, I sailed to the region on a relatively fresh campaign, not knowing what to expect. I was beset by dangers on all sides, as the horrors of the deep and the sheer darkness continued to make my character's panic rise.
Thankfully, with my trawler heavily damaged, I was still able to reach the dock. It wasn't fully abandoned, though, since the Traveling Merchant was there. I then learned of new mechanics, such as Ice Fishing Rods and the Icebreaker Ship. This set the stage for the continuation of my adventure in the frigid and forgotten edge of the world.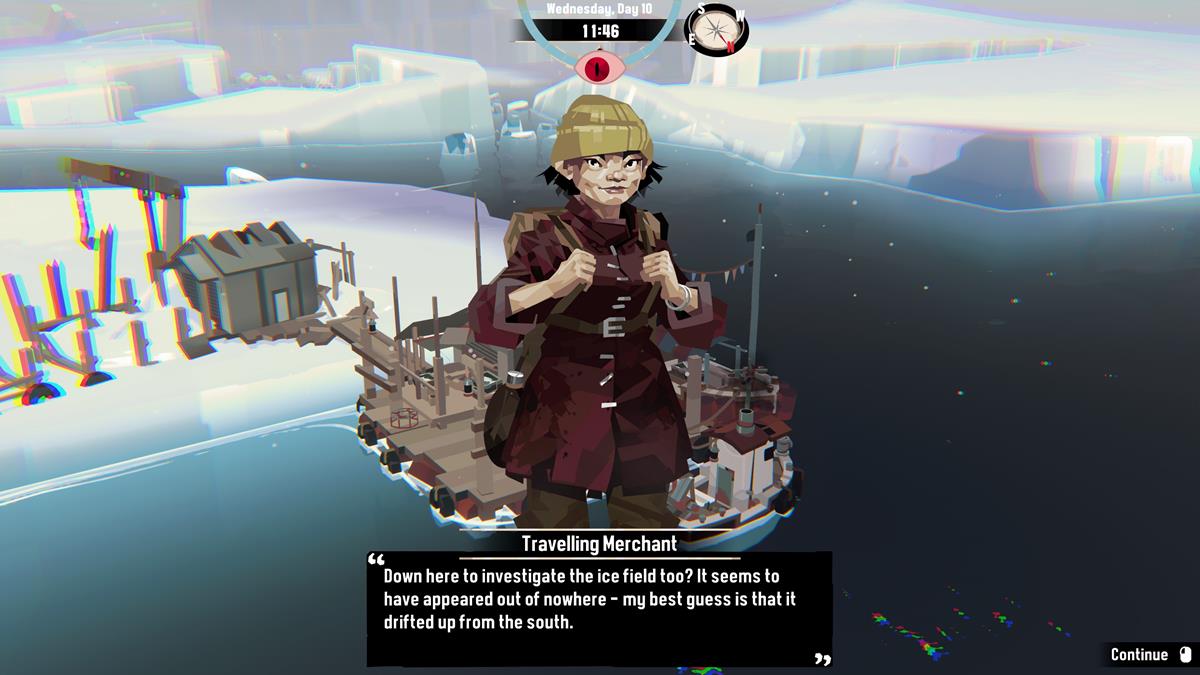 Well, that's everything you need to know about how to start The Pale Reach DLC in Dredge. If you found this helpful and want to explore more tips and tricks, check out our Dredge guides hub.
About the author