The Final Fantasy 16 Ouroboros is one of the best belts that you can get in the game. With high stats, you won't need to worry too much about your defenses and survivability. Our FF16 Ouroboros guide discusses how to get this design blueprint via Blacksmith's Blues III, as well as other required materials.
How to Get Ouroboros in Final Fantasy 16
How to Start the Blacksmith's Blues III Side Quest
The Final Fantasy 16 Ouroboros comes from the Blacksmith's Blues III side quest. Here are the requirements:
Complete the Evenfall main quest, which leads to A Song of Hope.
Talk to August and Blackthorne.
Travel to Dravozd — You won't visit this village as part of the main story. As such, you'll want to use the Tabor fast travel point southeast of the Hideaway on the world map. From there, follow the winding path as it leads to the southwest.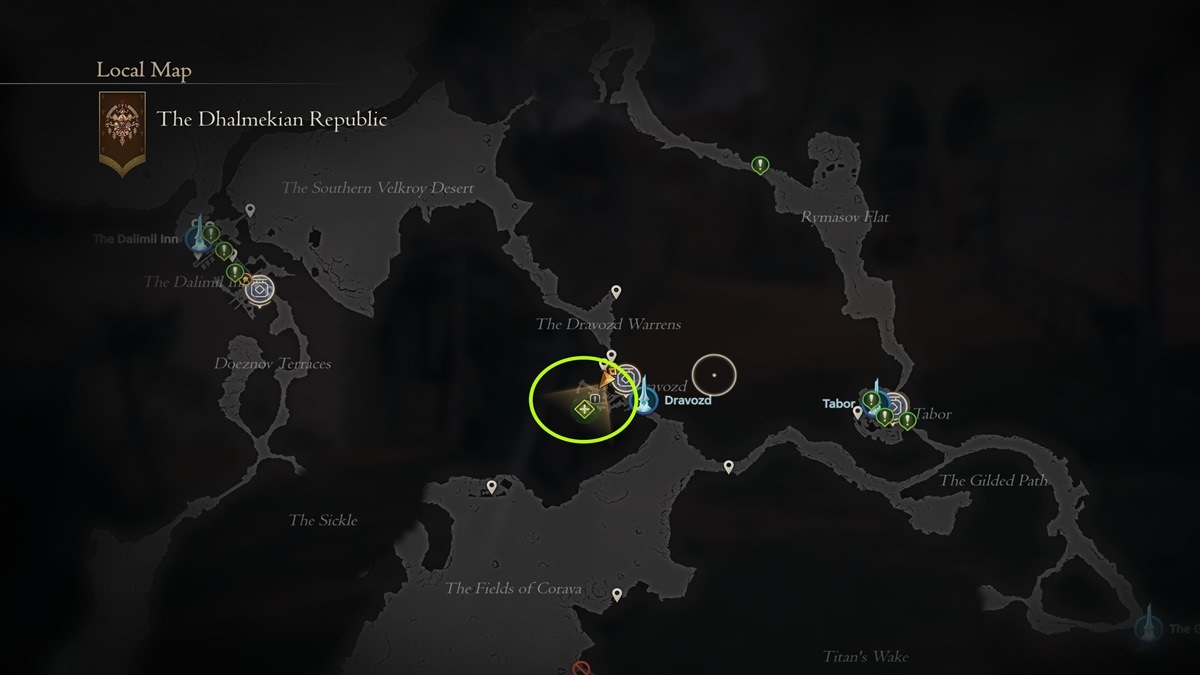 How to Beat the Desert Salamander
Now, it's time to do the Final Fantasy 16 Blacksmith's Blues III side quest. In Dravozd, talk to the marked NPCs, as well as Blackthorne. You're told about a Desert Salamander, a creature in the fields to the southwest. Make your way to the location indicated on your map, and eliminate the target.
The Desert Salamander only has a couple of notable attacks. The first is a Flame Breath, which you can avoid by dodging sideways. The second is a series of Fireballs that it spits out.
How to Craft the FF16 Ouroboros
After beating the Desert Salamander, return to Dravozd and give the item to Blackthorne. Here, you're also handed another quest item, which you can hand over to him upon going back to the Hideaway. Doing so completes the Blacksmith's Blues III quest.
This nets you 900 XP, 35 renown, 100 Bloody Hides, and the Ouroboros Design Draft. This blueprint allows you to craft the Final Fantasy 16 Ouroboros equipment.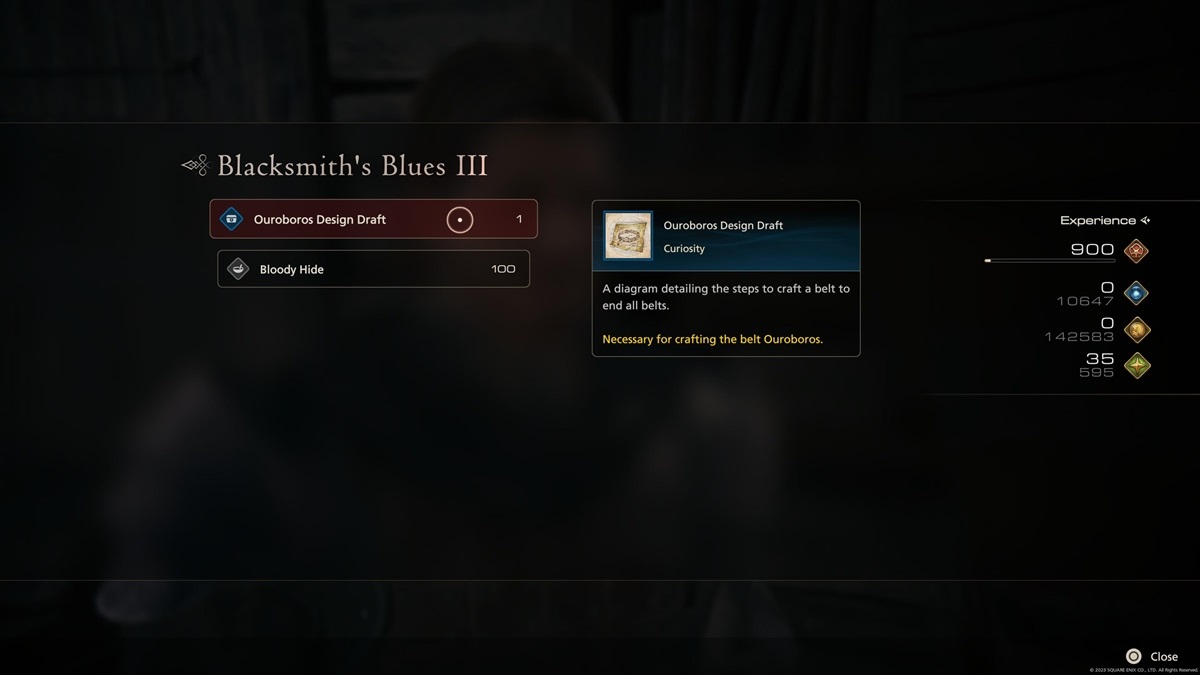 The FF16 Ouroboros has the following stats: +95 defense and +32 HP. It requires the following materials:
1x Stone Tongue — Reward for completing the Agni Hunt.
1x Comet Feather — Reward for completing the Dread Comet Hunt.
1x Orichalcum — Reward for defeating Atlas, Behemoth King, Gorgimera, or Svarog. All of these are S-rank Hunts.
That's all you need to know about the Ouroboros item and Blacksmith's Blues III quest in Final Fantasy 16. For more tips and strategies, you can visit our FF16 guides hub.
About the author