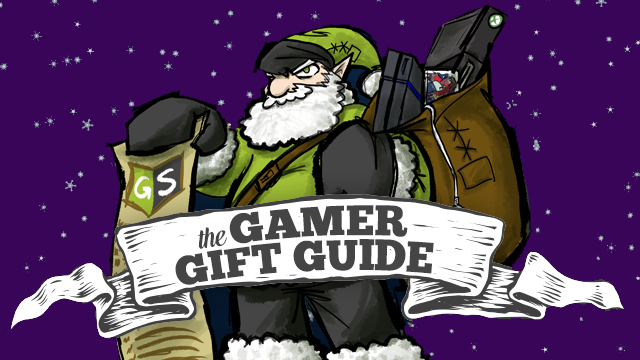 Customizing your own console is a process many of you look for. While there are plenty of gamers who prefer to stick with the original design, lots of you love to personalize your machine, giving it your own style and a pizazz of taste. If this is what you're looking for this holiday season (or if you know someone who is), you have come to the right place.
In this guide, we'll show you 10 things you can buy this holiday to glitz up your consoles and controllers, such as stickers, vynils, shells and more. Let's get to it!
---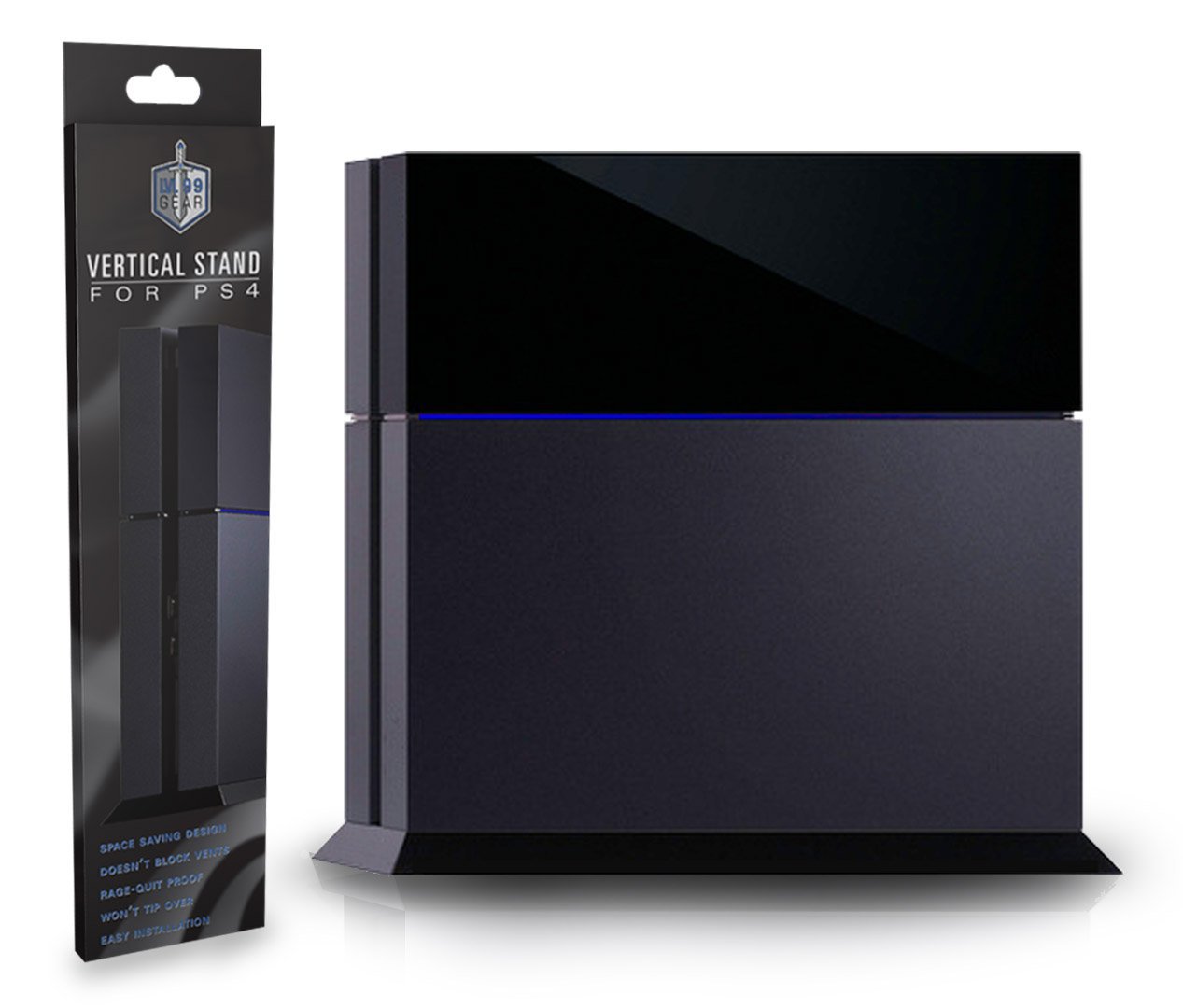 PlayStation 4 Vertical Stand
Price: $11.99
Rating: 4.4 Stars (137 customer reviews)
Buy it on: Amazon
Instead of horizontal, some of you like to go vertical with your console, since it's obviously more stylish and saves more space. However, doing that without the proper accessory can be risky. With this official PS4 vertical stand, you can do exactly that in a simple and cheap way. There is also one available for the Xbox One S.
---
Kootek Vertical Stand with Cooling Fan, Controllers Charging Station with Dual Charger Ports and USB HUB for PlayStation 4
Price: $16.99
Rating: 4.2 Stars (699 customer reviews)
Buy it on: Amazon
This PS4 vertical stand is like a pro version of the previous one. It has lots of features like a fan for your console, two charging ports for your dualshock controllers and USB ports for other controllers and items. It is currently on sale, so make sure to take advantage of it.
---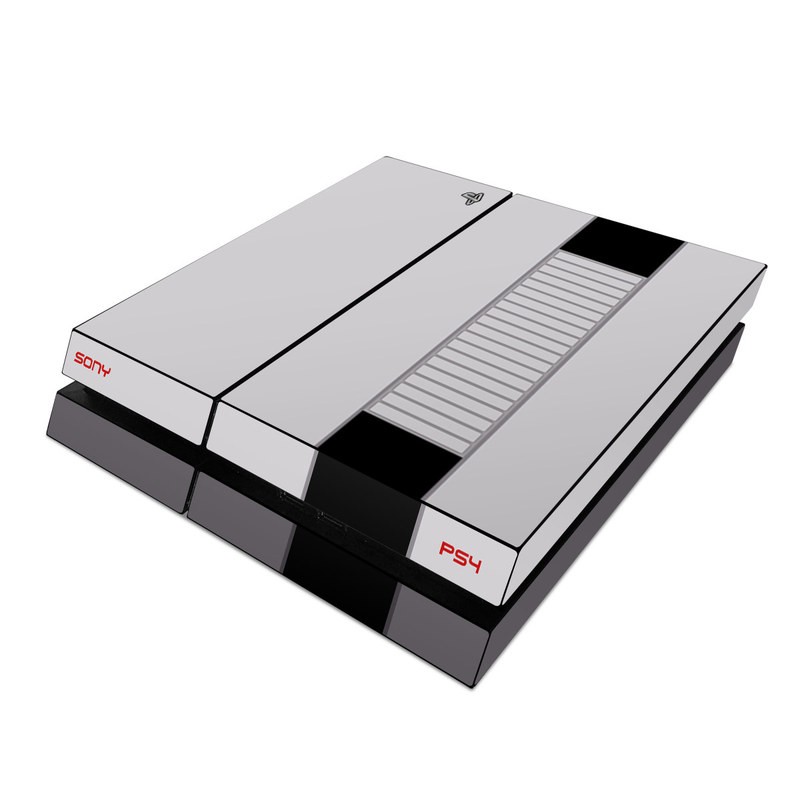 Retro Horizontal PlayStation 4 Skin
Price: $19.99
Rating: 5 Stars (61 customer reviews)
Buy it on: DecalGirl
This is the first of the skins you'll see in this guide: a stylish, retro cover for your PlayStation 4. It simulates the look of an old Nintendo Entertainment System, making it perfect for those who jumped from Nintendo to Sony and feel nostalgic about the '80s and '90s.
---
PlayStation 4 Controller Nightmare Before Christmas Custom Paint Shell
Price: $50
Rating: 5 Stars (255 customer reviews)
Buy it on: Etsy
A really cool and not gaming-related way of decorating your controller is this awesome custom-paint shell of Nightmare Before Christmas. The colors fit perfectly with the standard PlayStation 4 scheme and it gives the duashock a powerful and obscure look.
---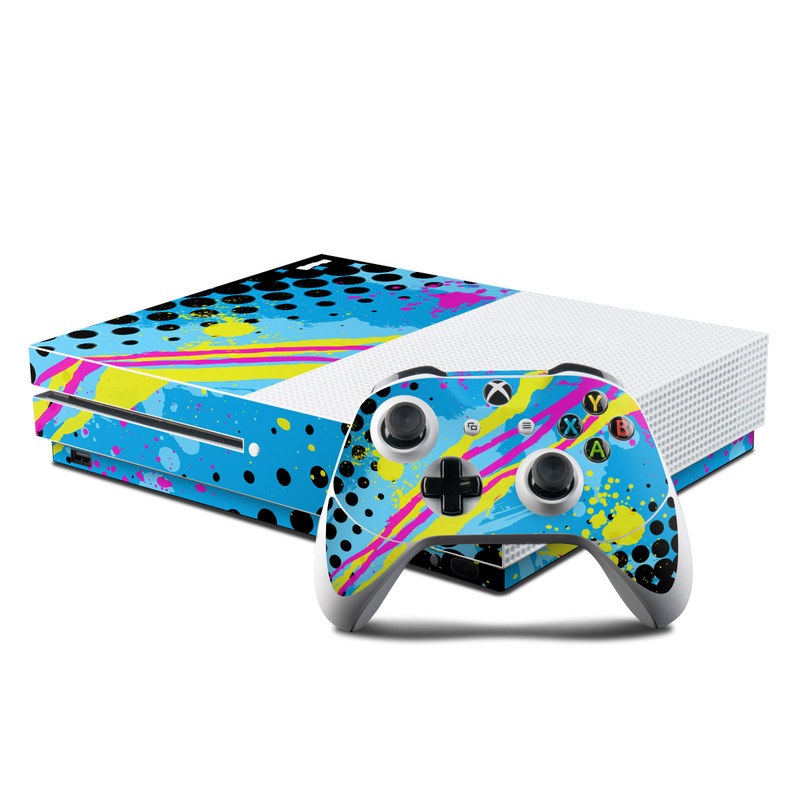 XBox One S Acid Skin
Price: $19.99
Rating: Not Available
Buy it on: DecalGirl
This is the trippiest skin you can find for your Xbox One S. It even comes with a sticker for your whole controller. You can find any kind of cover on the same website for the same price. DecalGirl is one of the best places we have found for this kind of product.
---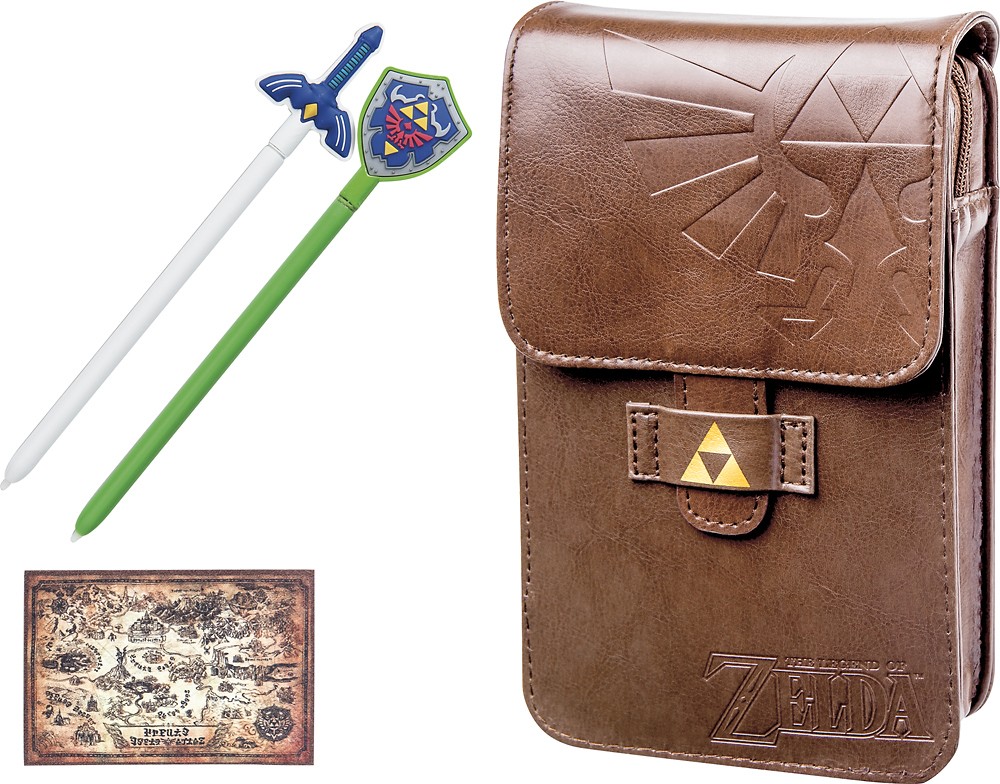 The Legend of Zelda Adventurer's Pouch
Price: $19.99
Rating: 4.6 Stars (207 customer reviews)
Buy it on: Best Buy
Are you a Legend of Zelda fan? Do you have one of the latest Nintendo handhelds? Then this is perfect for you (and me)! This practical pouch will keep your console protected. It includes two cool-looking styluses with the master sword and hylian shield, as well as a cleaning cloth with a drawn Hyrule map. These cases fit most Nintendo 3DS and DS handhelds.
---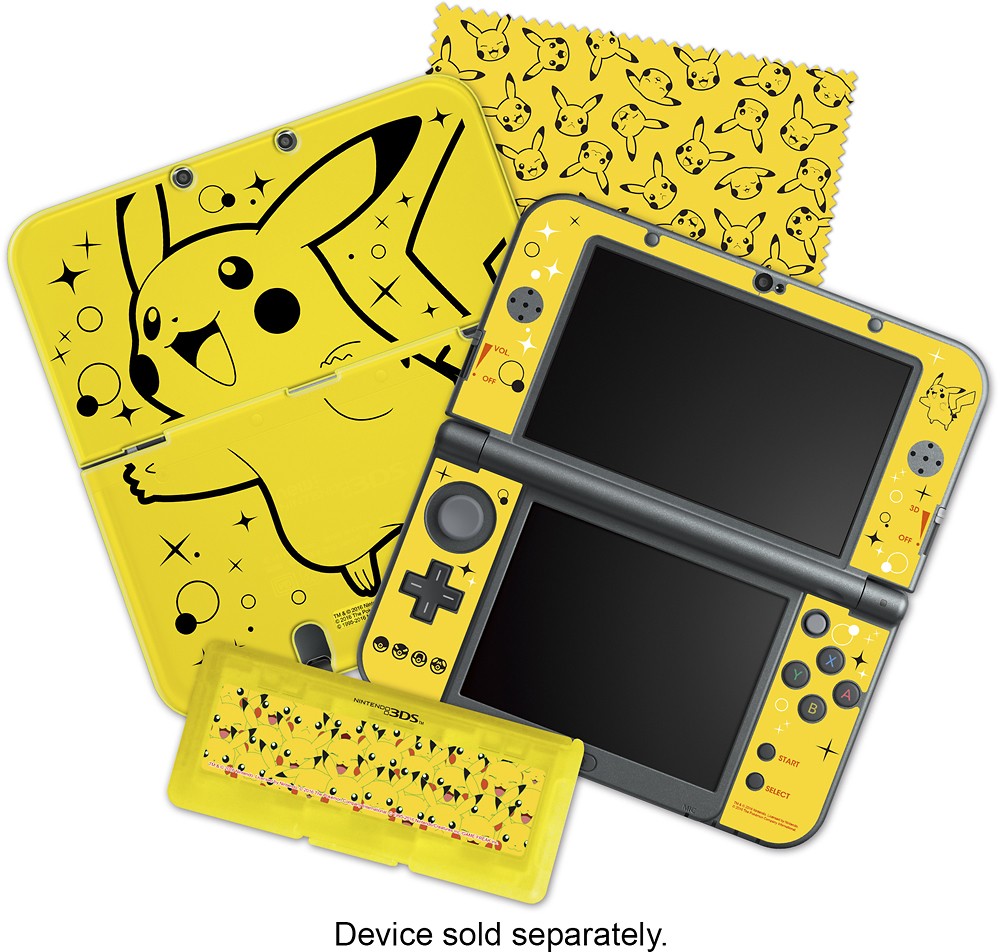 Pikachu Pack Starter Kit for New Nintendo 3DS XL
Price: $19.99
Rating: 4.5 Stars (2 customer reviews)
Buy it on: Best Buy
Pikachus, Pikachus everywhere! This practical yellow pack comes with a variety of products for your New 3DS XL, with a Pikachu cover as the main attraction. It also includes a duraflexi protector, a cleaning cloth and a game card case.
---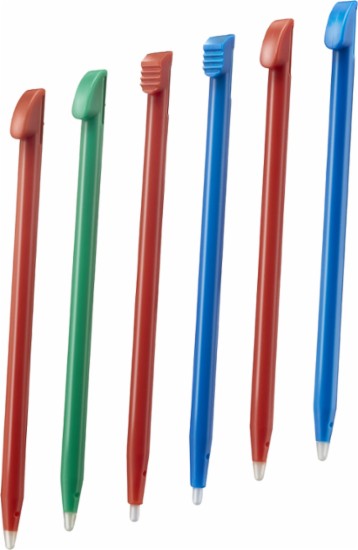 3DS Multicolor Styluses (6-Pack)
Price: $7.99
Rating: 4.5 Stars (148 customer reviews)
Buy it on: Best Buy
This 6-Stylus Pack is perfect for those of you who keep losing them or just want to get one that is not black. They are divided into three distinct pairs: one for the New 3DS XL, a second for the 2DS and a third for the 3DS XL. They also come in three different colors: red, green and blue.
---
Wii U and GamePad Tetris Skin
Price: $24.99
Rating: 5 Stars (18 customer reviews)
Buy it on: DecalGirl
Another cool-looking skin you can find on DecalGirl is this Tetris cover for the Wii U and GamePad. Notice that it is a full sticker for the whole console and controller, and not different, tiny tetris blocks you have to paste separately.
---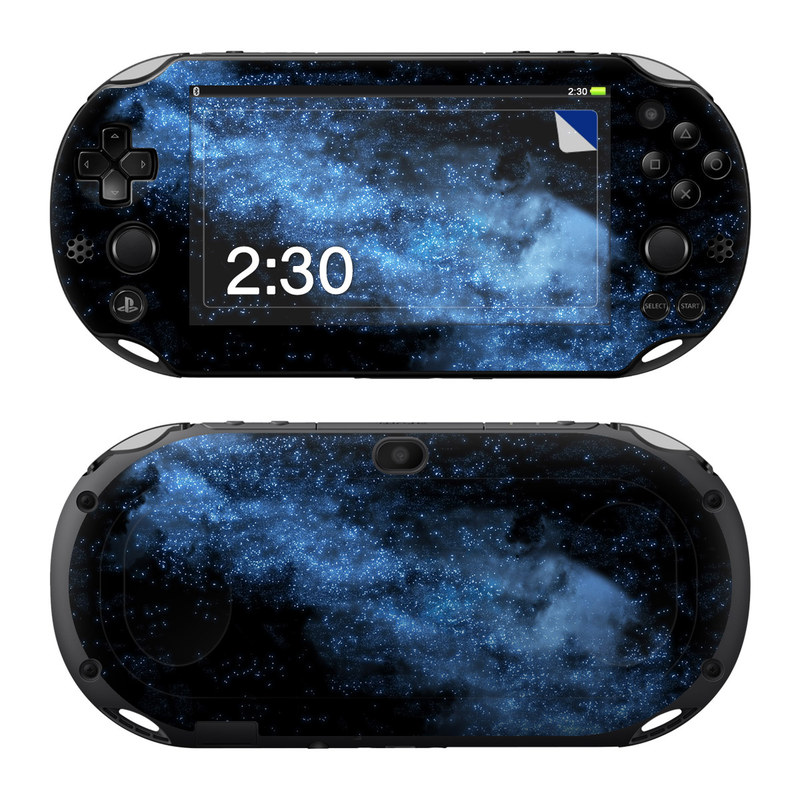 PlayStation Vita Milky Way Skin
Price: $12.99
Rating: 5 Stars (16 customer reviews)
Buy it on: DecalGirl
Finally, a skin for the often forgotten PsVita, one of the most underestimated handhelds on the market. The galaxy-theme of this sticker fits smoothly with the original design of the handheld, mixing the infinite blackness of space with the blue-star belt of the Milky Way. Perfect for any gamer who also loves the cosmos.