Drifting in Gran Turismo 7 is not an easy mechanic to master and requires practice to meet perfection with your favorite cars. In this guide, we'll be going over how to drift and which drift setup to use in Gran Turismo 7.
How to Drift in Gran Turismo 7
Choose the right drift setup
Before learning how to drift, you'll want to pick the right drift setup to make the whole learning process much smoother.
In general, it is recommended to go for rear-wheel drive cars equipped with Comfort: Hard tires from the tuning shop. You'll also need to tweak some of your in-game settings to optimize them for drifting.
In order to let your rear wheels spin while you drift, you'll need to set the traction control to 0. This can be done by opening the Settings menu and going to Assist Settings. From there, go to Traction Control and set it to 0. While you're still on the Assist Settings screen, make sure that Auto-Drive is turned off if you haven't disabled it already.
An excellent way to hone your drifting skills is in the Drift Trials mode where you can forget about getting the best lap time and focus on drifting. Tokyo Expressway is a great course to practice on as it offers plenty of drifting opportunities.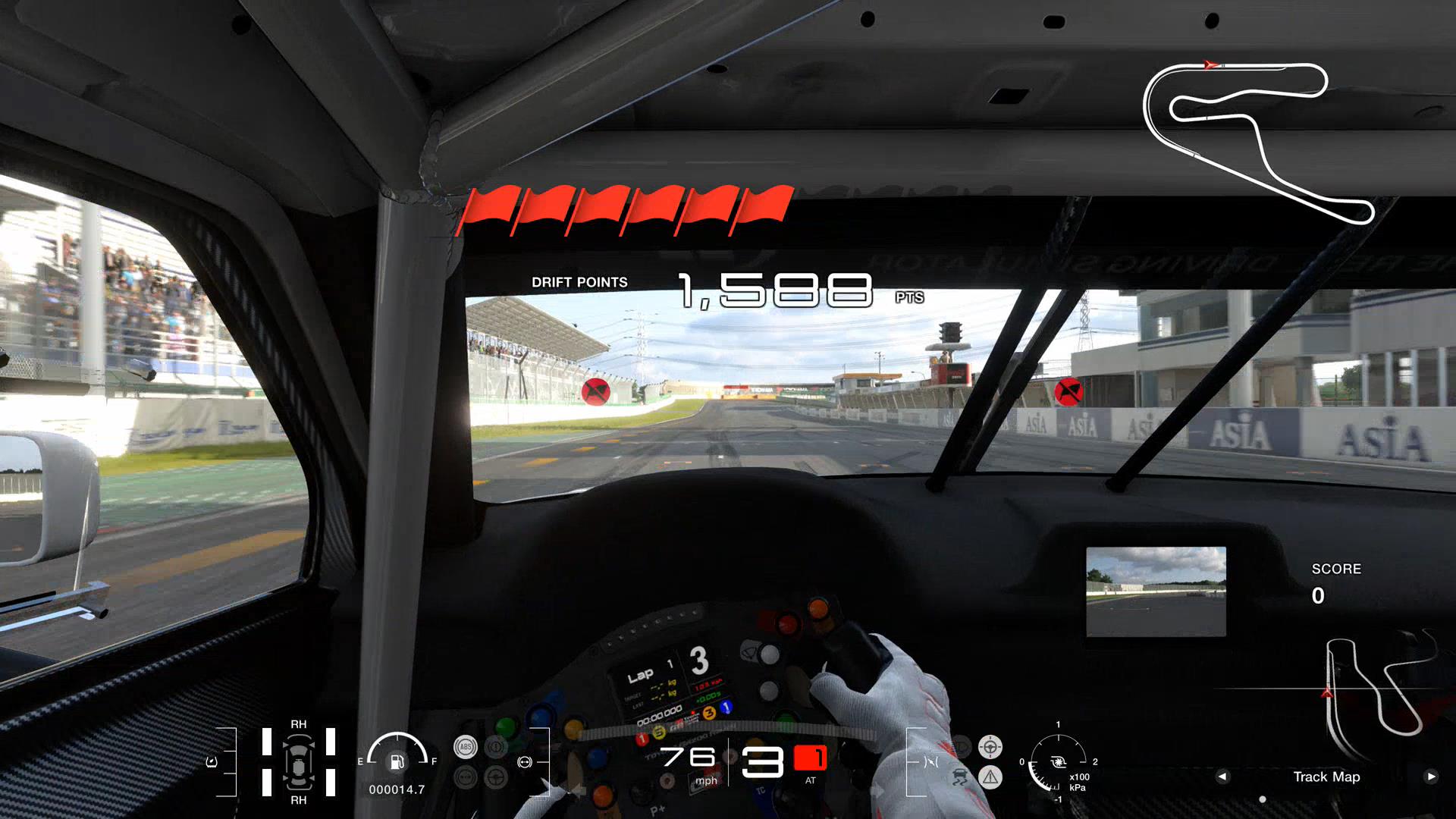 How to Perform a Drift in Gran Turismo 7
The process of drifting is simple in writing:
Approach a corner at a normal or high speed.
Lightly tap (feather) your brakes and apply the handbrake as you begin to steer in the direction of the corner.
Once you feel your car is beginning to slide, you'll need to steer in the opposite direction (counter-steer) to avoid spinning out. This will help you maintain the same drift angle without losing control of your car.
Once you're confident in your ability to counter-steer, you'll want to start applying some throttle to maintain a high speed while turning the corner. The whole process can be essentially summed up as finding a balance between counter-steering and pressing the accelerator in order to achieve the best drift possible.
Also keep in mind that drifting tends to be more difficult when using a steering wheel, so it is recommended to use a controller instead. At least to start.
And that was just about everything on how to drift in Gran Turismo 7. For more tips and tricks, check out our Gran Turismo 7 guides. Also, be sure to read our official Gran Turismo 7 review.
About the author