Gran Turismo 7 multiplayer isn't available immediately, as the game doesn't give access to most of its modes straight away. In this guide we'll go over how to unlock multiplayer for both online and local split-screen.
How to Unlock Online Multiplayer in Gran Turismo 7
Before speeding into multiplayer races against other players, you'll have to first prove you've got what it takes in the game's introductory missions. In order to unlock access to Gran Turismo 7's multiplayer mode, players will need to progress through the early stages of the game by completing several Menu Books.
Multiplayer will become available upon completing and securing a podium finish in Menu Book 9 "Championship: Tokyo Highway Parade. After finishing the event in third place or higher, speak to Luca in the café to collect your rewards and unlock multiplayer.
The Multiplayer Pavilion will show up on the bottom right of the world map. In addition, you'll unlock the Sport Pavilion which gives you access to the game's competitive online multiplayer "Sport" mode.
The whole process should take a few hours from start to finish, but it is rather straightforward and can be done by simply playing the game. Also, Gran Turismo 7 features cross-generation multiplayer so PlayStation 4 and PlayStation 5 players will be able to play together.
How to Access 2 Player Split Screen in Gran Turismo 7

Local split-screen multiplayer is a feature that has been gradually departing more and more games with the growing popularity of online multiplayer. Still, Polyphony Digital has made room for couch coop in Gran Turismo 7.
Thankfully, two player split screen is unlocked along with online multiplayer and there are no extra steps to take.
To play local co-op you'll need to go to the Multiplayer Pavilion. From there, select 2P Split Screen and connect your second controller. Then simply choose your car, course, and start the race.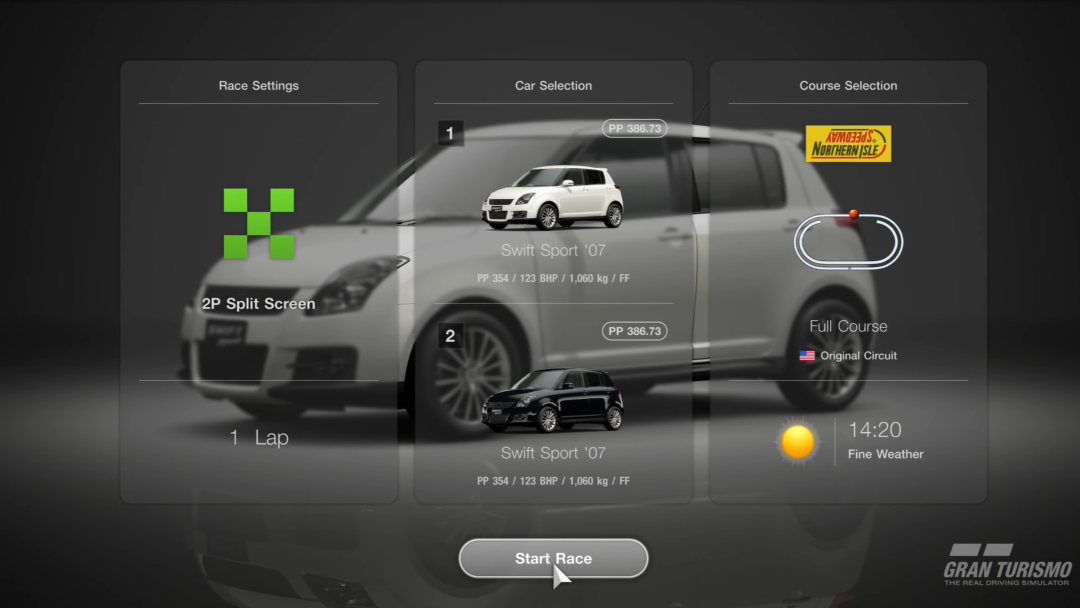 And that's all you need to know about unlocking the different multiplayer modes in Gran Turismo 7. Check out our other Gran Turismo 7 guides here on GameSkinny.
About the author