Professor Garlick's second assignment in Hogwarts Legacy requires her Herbology students to obtain all three combat plants and use them simultaneously. While this assignment doesn't require you to use them in battle specifically, the strengths of these plants lie in their dueling viability. You have to know how to use combat plants to make full use of them, though.

How to Use Combat Plants in Hogwarts Legacy
All three combat plants are used in Professor Garlick's assignment. The Chinese Chomping Cabbage, the Mandrake, and the Venomous Tentacula can all be purchased and grown. Professor Garlick doesn't provide you with the plants you'll need for the assignment, so you'll have to obtain them yourself.
How to Farm Combat Plants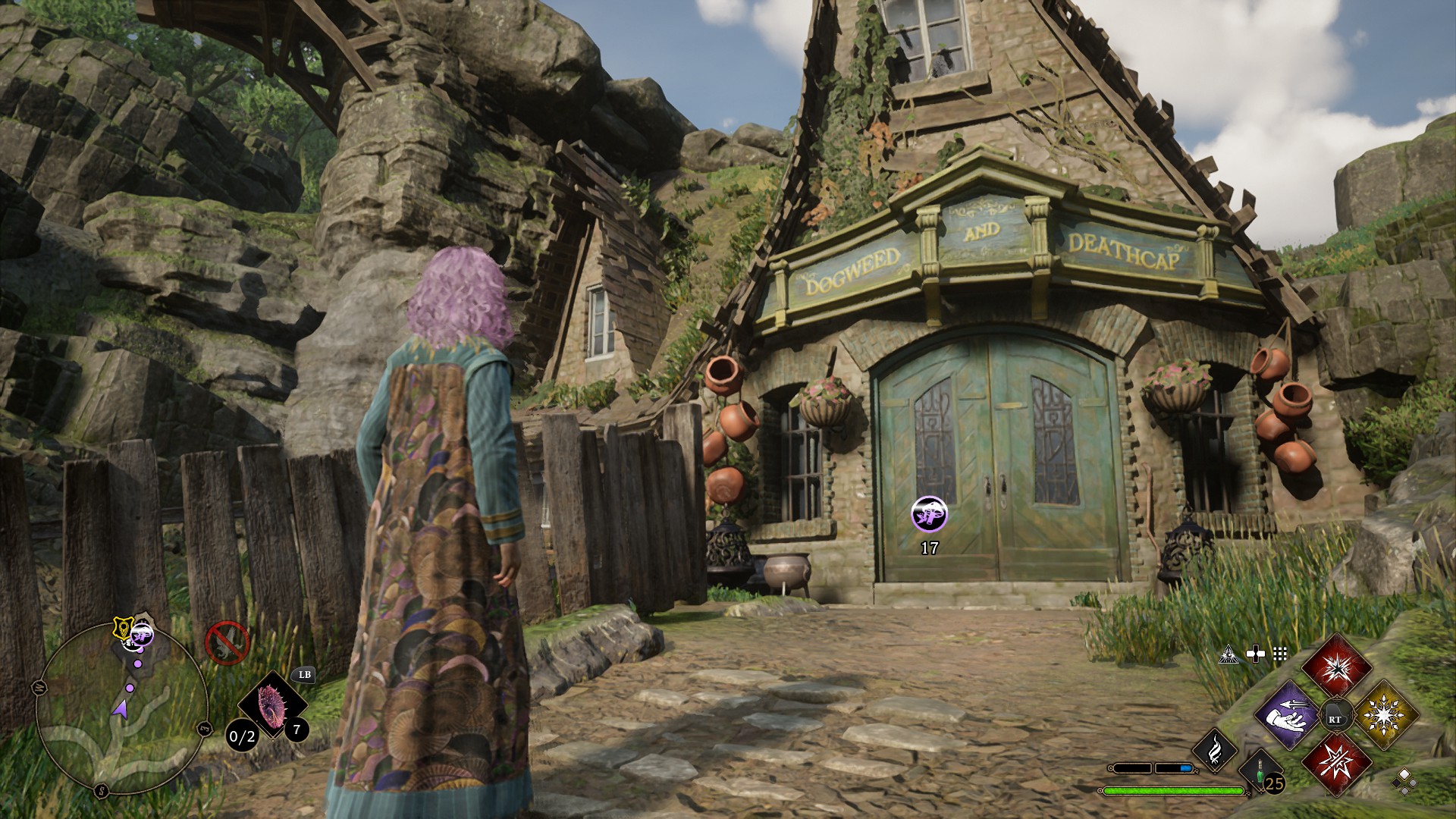 Screenshot by GameSkinny
To get your hands on a few combat plants and complete Professor Garlick's assignment, just head over to the Greenhouse where the Herbology classroom is located. Directly across from the classroom, there is a second room that houses combat plants.
Following Herbology class, Leander Prewitt will escort you to this area to harvest a Chinese Chomping Cabbage, and you can collect Venomous Tentacula in this location as well. You'll need to purchase either a mature Mandrake or seeds from Dogweed & Deathcap in Hogsmeade to obtain the third combat plant. There's a cap on how many of each item can be purchased from the shop, so seeds will prove a more fruitful purchase in the long run.
Screenshot by GameSkinny
Seeds can be planted and grown in the Room of Requirement once you have access to it. While Mandrake can be grown using the small potting tables initially provided in the room, you will need to buy Spellcrafts for medium and large potting tables to grow Chinese Chomping Cabbages and Venomous Tentacula, respectively.
Once planted, the seeds will mature in a matter of minutes and continue to bear goods indefinitely, providing you with each combat plant you'll need to complete Professor Garlick's assignment and earn achievements.
How to Use Combat Plants Simultaneously
Screenshot by GameSkinny
To equip combat plants and use them in duels, you will need to hold a button, either LB (Xbox), L1 (PlayStation), or Tab (PC). While holding the button, you will have access to your plants and potions.
Simply select the plant you want to equip from the menu, and deploy it using LB, L1, or Tab. This process will need to be done three times to use all three combat plants simultaneously and complete Professor Garlick's assignment. The plants have fairly long lifespans when used, so you shouldn't have a problem using each plant before another dies, but the process can always be repeated in or out of battle.
For more information on quests, flying mounts, and in-game features, check out the rest of our Hogwarts Legacy guides.
Featured image by GameSkinny
About the author