Near the hamlet of Aranshire is a magical well asking for help in Hogwarts Legacy. Wondering where to find the well and start the "Well, Well, Well" quest? Here's all you need to know.
Well, Well, Well Quest Walkthrough
Magical Well Location
The magical talking well that is asking for help is located Southeast of Aranshire. It is near a Merlin Trial and a bandit camp. You will want to take the left most trail up the mountains into this area. The well is in a group of ruins with a destroyed caravan and tent nearby.
Screenshot by GameSkinny
You'll hear the well pleading for help once you get close. Interact with it, and it will spit up a piece of parchment that turns out to be a treasure map.
The treasure map shows the well location, then a stone bridge heading towards a different set of ruins. Inside the ruins is a tree with the Levioso symbol above it. The image in the square shows the general location of the treasure.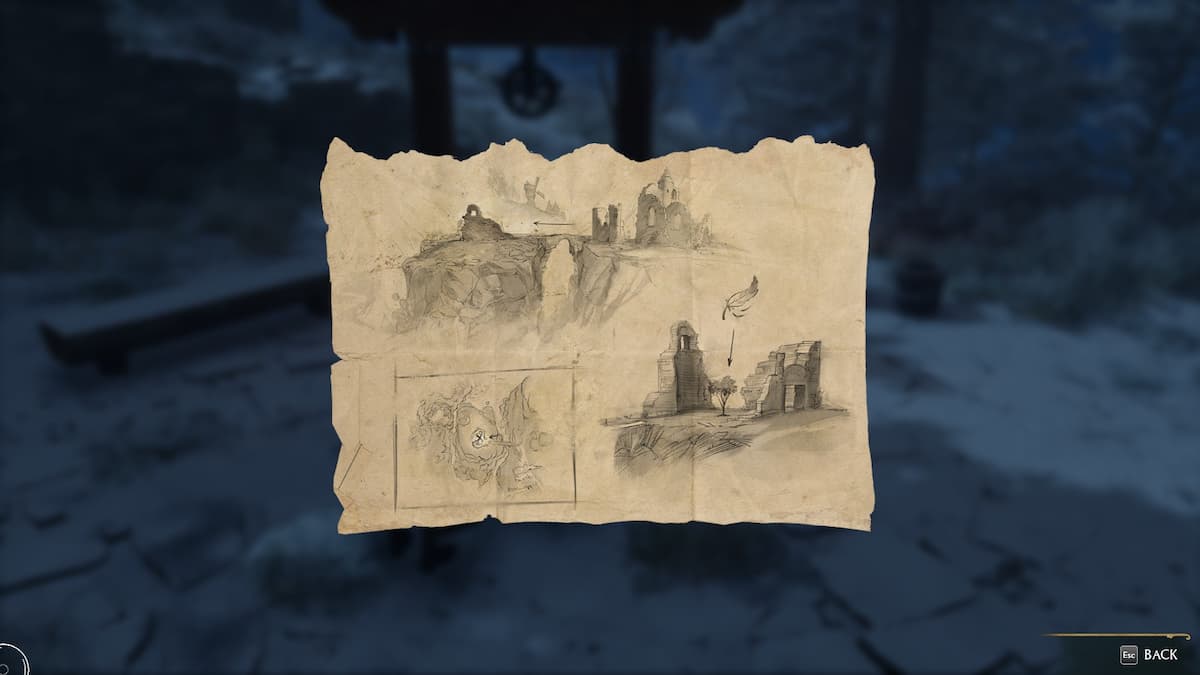 Screenshot by GameSkinny
Looking at the world map, there is a section of land south of Irondale that looks like the boxed in portion of the map. You can take a broom ride all the way down, or travel by Floo Flame to Irondale.
The tree the map was referencing is in some ruins Southwest of Irondale and directly west of an Ancient Magic Hotspot.
Screenshot by GameSkinny
Once you reach the ruins you will see the lone tree sitting in the center. You know you have the correct set of ruins as the tree will be outlined. You will need to cast Levioso on it, which pulls the tree upwards, to get to the treasure chest in its roots.
That is how to complete the "Well, Well, Well" quest in Hogwarts Legacy. For additional help with the game, check out our other Hogwarts Legacy guides.
About the author