I'm not one for false phrase. So when I say that Roller Coaster Tycoon Mobile is one of 2016's best mobile games, let it be known that I'm deadly serious.
Of course, calling it one of 2016's best mobile games does come with a caveat. While this game did originally release back in 2014 to some negative feedback — hardcore fans were disappointed with the use of micro-transactions and the lack of involvement from series creator Chris Sawyer — additions to this game made through patches and updates have made it both playable and addicting.
As with any Roller Coaster Tycoon game, the basics are simple: build an amusement park, create an awesome roller coaster, and charge people $20 dollars just to use the bathroom.
But, how can you possibly make your theme park the best there is? How can you make Six Flags resemble a flag that's been stomped on? What can you do to make Disney Land look like Mickey Mouse spearheaded a ruthless P.R. campaign?
Today, we're here to guide you through just some of the basic tips on how to be successful in Roller Coaster Tycoon Mobile.
Avoid Wasting Your Tickets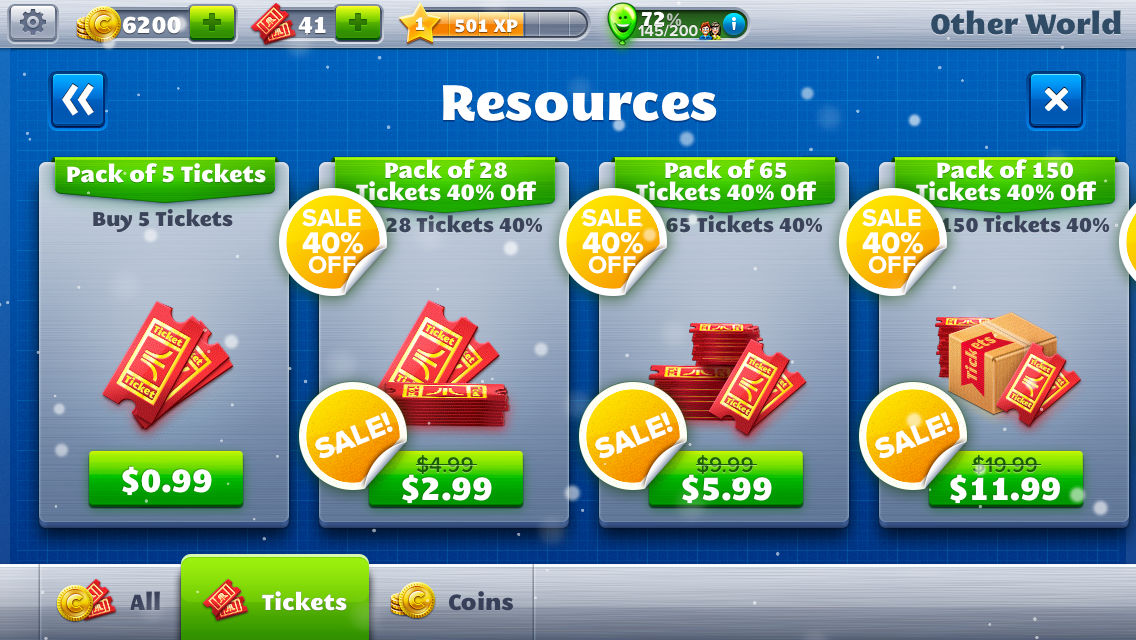 I was debating on if I should lead with this one or not — but with how important microtransactions are to this game…I had to. Not unlike games such as The Simpsons' 'Tapped Out,' Roller Coaster Tycoon Mobile will encourage you to spend your 'tickets' — the game's special currency — as a way of building things faster.
But like those games, why waste the special currency that you need to spend your own, real-life money on? You may be tempted to take advantage of some deals that are going on and spend three dollars on 28 tickets — and if you are, go for it — but don't then immediately start blowing those tickets away.
Instead, save them for when you absolutely need to use them — like if your park is going down the drain and you absolutely have to have that new attraction finished. Or if the IRS comes and starts asking you about funneling your company's money through a GoFundMe page…
Let The Goals Help You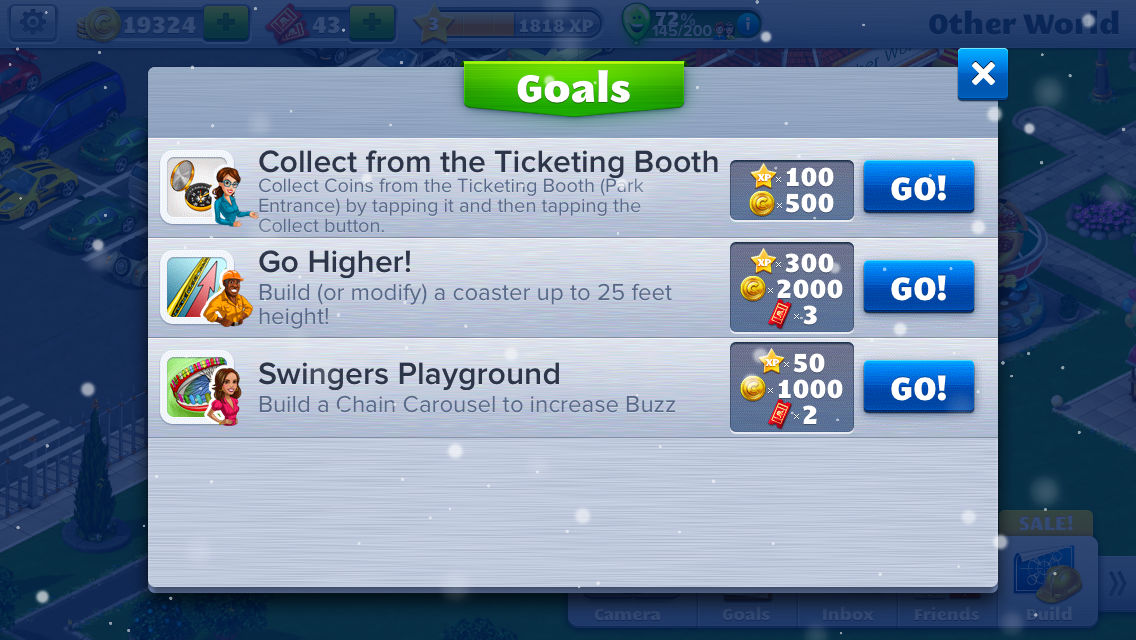 The idea of goals in a game that encourages you to build your own state-of-the-art theme park may seem silly, but they're only here to help you truly reach your full potential. For beginners — or those who are a bit rusty, like myself — having a goal as simple as building a chain carousel or moving your major attractions around can be a huge help in getting your park to tip-top shape.
The Roller Coaster Tycoon series has always been about using your imagination, but sometimes you need to step in a certain direction here or there to really get the creative juices flowing. Admittedly, I was a bit confused on what direction I should go to for my 'Other World' theme park (we unfortunately could not get King Yenma's mahogany desk as an attraction), but some of the goals the game assigned me gave me an idea on where to put this one thing or why I should hold off on that other thing.
But, don't let the goals blind you. Otherwise, you may have an accident on your hands…
Avoid The Dorkly Fate
Fine, maybe I just wanted to put this video in here, but seriously: pretend that this is a legitimate theme park that wants to at least try to keep people safe. With how advanced these mobile games are getting, you never know when a virtual lawyer is going to pop into your in-game email system…
Use Your Imagination!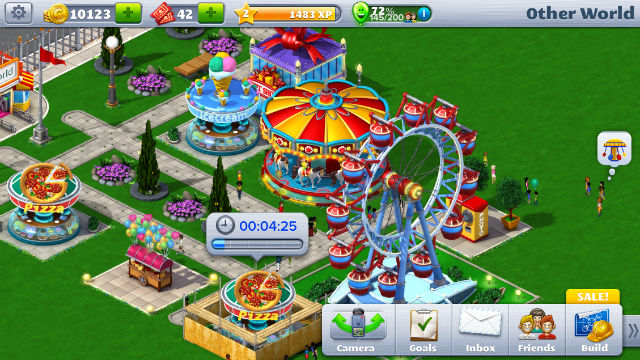 The Roller Coaster Tycoon series has always been about using your imagination, but sometimes you need a step in a direction here or there to really get the creative juices flowing. Oh, right, I said that already.
Seriously, though, that's what this game is about! I'm in the minority of people who try to play this realistically because Roller Coaster Tycoon Mobile is about being creative and making the ultimate theme park with the greatest ride imaginable.
It's like when as a kid, you went to a theme park on a Sunday because your family wanted to take a break from the norm of work, school, taxes, and sleeping on the couch. That's what this game is about: taking a break from the norm to create something memorable.
What tricks and tips do you use to make your theme park successful? Make sure to let us know in the comment section below!
About the author