Nier Replicant's Fisherman's Gambit quests open up the ability to catch fish, which is a lucrative endeavor. In the course of these quests you will learn how to catch various kinds of fish properly, but some are harder to catch than others.
This guide will provide you with exact locations and tips on how to catch both Rainbow Trout and Black Bass to complete the Fisherman's Gambit. You can start both of their quests by talking to the Old Fisherman at the Seafront.
Nier Replicant: How to Catch Rainbow Trout
Rainbow Trout can be located in the fresh waters of the northeastern banks in the Northern Plains, an area that stands between The Aerie and the Forest of Myth.
If you follow the marker indicated on the map above, you will arrive at a dock, where you can start fishing for Rainbow Trout using Lure or Earthworms as a bait.
Then, follow these steps to land the Rainbow Trout:
Press Circle or B to select Lure from the bait selection
The reeling will start automatically
Hold back and left if the fish goes right, or hold back and right, if it goes left
Wait for the stamina gauge of the fish to reduce to zero
Once the gauge is empty, the fish will land. If you don't want to wait for the stamina gauge, then you can try and pull the fish out of the water before that by simply pressing X or A.
You can increase the chance of pulling the fish out of the water before it runs out of stamina, if you wait before it reduces below 50%. Otherwise, it can escape your lure.
The entire process should take you less than a minute. Once it's over, you can sell Rainbow Trout for 600 Gold.
Nier Replicant: How to Catch Black Bass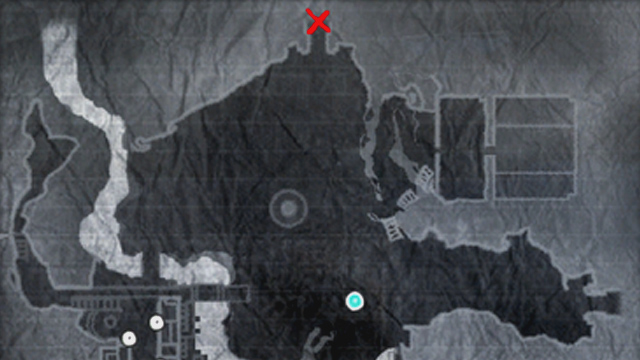 In order to catch Black Bass you need to go back to the Village.
Then, travel to the northernmost point of the location and enter the water at the Waterwheel (indicated by the red marker on the map above).
You can use Lure to catch the Black Bass as well, and it sells for 1,500 Gold.
That's all you need to know on how to catch Rainbow Trout and Black Bass in Nier Replicant. If you would like to learn more about this game, then head to our dedicated Nier Relicant tips and tricks hub page.
About the author