Developed by Ghost Ship Games, Deep Rock Galactic is quickly becoming one of the most popular cooperative exploration shooters on Steam. In DRG, you play as a dwarf sent on a mission to gather valuable resources from the caves of alien planets — all in order to supply your mining company with precious coin.
Among the more usual resources you can find are rare crystal formations, such as gems. If you want to know how to identify these obscure resources and mine them effectively, then follow our quick guide below.
How to Locate and Discern Gems in Deep Rock Galactic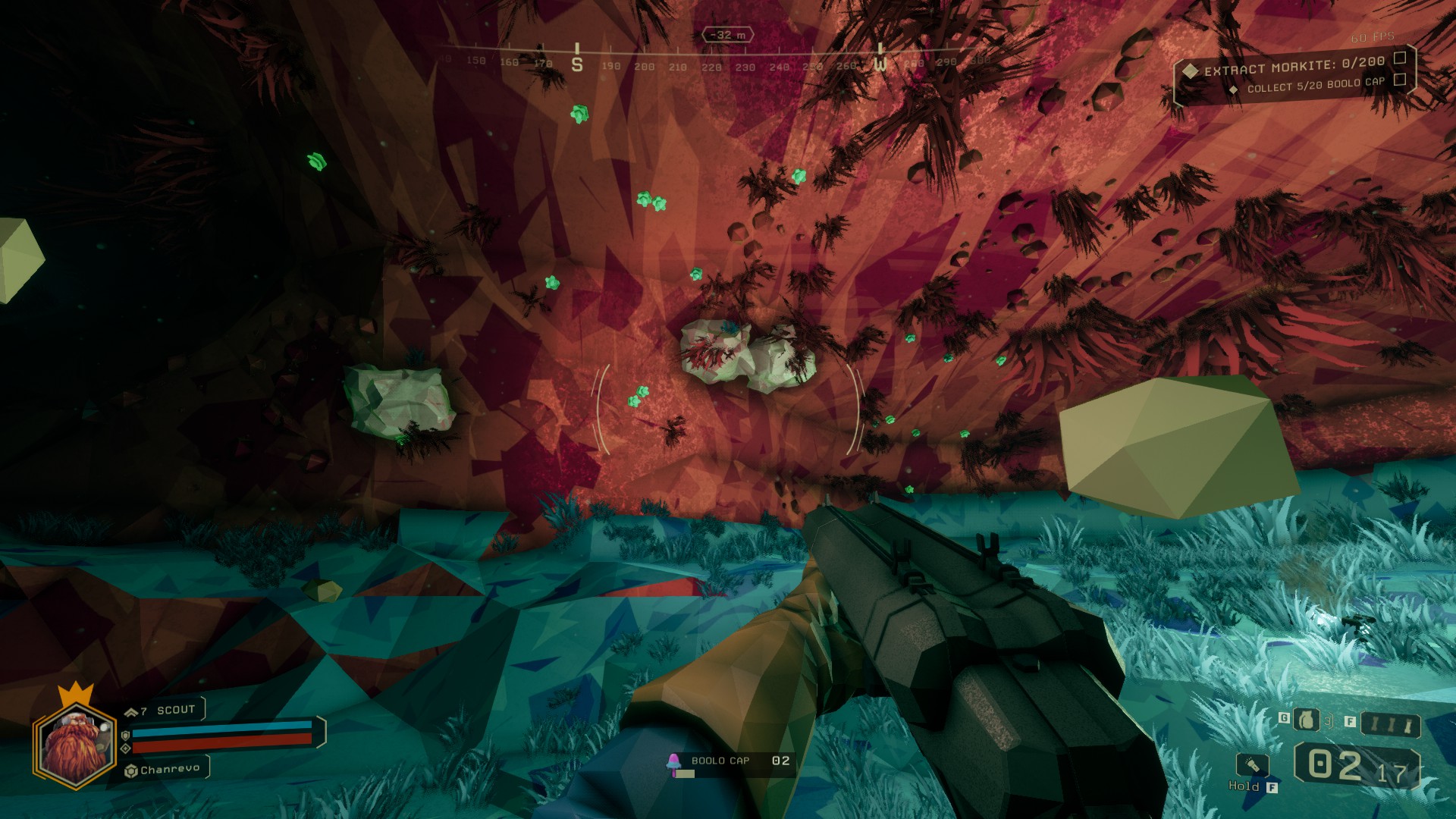 This may sound a bit extreme, but the best way to find gems in Deep Rock Galactic is to dwell the caves in darkness. It is very easy to miss these types of crystals on the walls with a light on.
Gems glow in the darkness, which makes them easy to identify and also discern from other types of crystals. For example, the glowing green one is Jadiz, but there are also other colors you will find.
When you see glowing gems in the darkness, walk up to them and simply start mining by using your pickaxe. Soon enough, the gem will fall off and you will be able to pick it up.
In order to move safely in the darkness, always use your scanner to identify the right direction. Try to look at every corner and crevice — you never know where you might find a gem.
Also, don't ignore your Mule, which can help you mine gems in hard-to-get spots. Sometimes the crystals appear on the ceiling, too, which you cannot reach using your pickaxe alone.
Lastly, you can pick them up, deposit them in your Mule, and finish your mission. That is how you claim your gems!
—
That is all you need to know about locating and discerning gems in caves in DRG, and for more Deep Rock Galactic articles at GameSkinny, just follow the links below:
About the author