Minecraft is always evolving, and the upcoming 1.12 update will be released sometime this year (no official date yet). The latest snapshot is already available, which includes a possibility of crafting a new type of block — glazed terracotta.
It's a multi-colored block that comes in 16 standard patterns. Each pattern can be obtained by smelting stained clay of certain color (e.g. black, red, green, blue, etc.) Here is the full rundown of how you can make glazed Terracotta in Minecraft.
Smelting Hardened Clay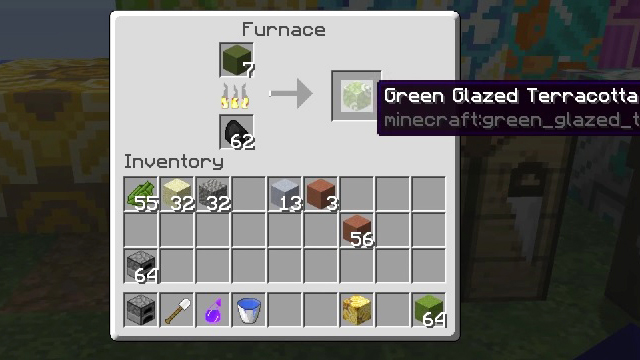 The first thing that you need is some hardened clay — which you can find in the mesa biome, where it is generated naturally. You need a pickaxe of any kind, and then you can mine any of your favorite colors.
If you can't find natural stained clay, then you can craft it using an ordinary clay and coal by smelting them together in the furnace, and then dyeing it with a preferred color.
The next thing is fuel, since the process of crafting glazed terracotta also requires a furnace. The source of fuel can be anything from simple wood to blocks of coal. You can also smelt wood to get coal.
When you have both of these ingredients ready — hardened clay and fuel — you can start smelting them into beautiful glazed terracotta blocks.
How to Use Glazed Terracotta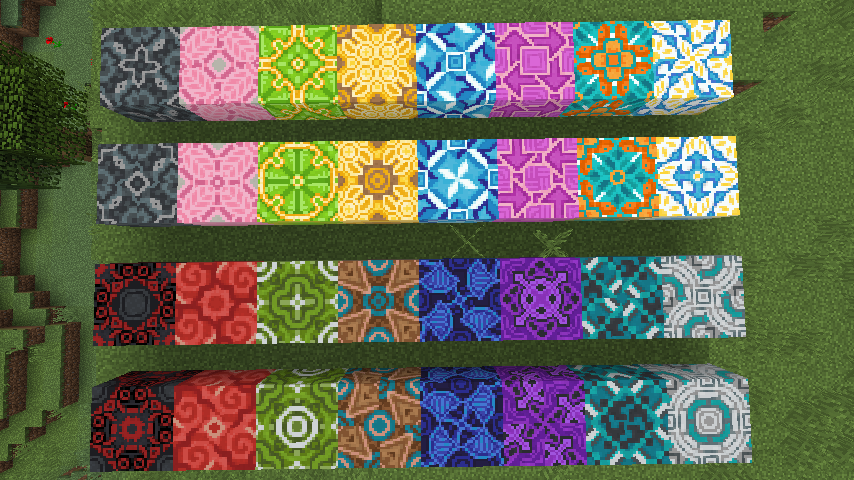 The patterns on various blocks may repeat and thus create a never-ending canvas of color. That's why this material is perfect for decorating purposes.
Since it's made of stained clay, it has a high blast resistance — which is good for your constructions. But you can use it anywhere you like, and it'll make all of your creations completely unique.
Here are a few examples of how you can use glazed terracotta. Also, expect some unofficial contests held by the Minecraft community to see who will craft the best terracotta pattern.
Unfortunately, not all blocks look equally great — some of them are too chaotic to be turned into a pattern, but others are worthy of time spent on crafting. The developers of the game stated that the current patterns will be changed in future updates, so keep your eyes open for some cool new blocks appearing in Minecraft 1.12.
About the author