If you're playing Call of Duty: WWII, you now have the chance to take part in the special Winter Siege event that will last until January 2, 2018. During the event, you will be able to unlock three new ranged weapons and two melee weapons.
There are several different ways to get these weapons, some of which are easier than others. But in any case, if you're struggling to find all five of them, then just follow this quick guide.
All Winter Siege Weapons in Call of Duty: WWII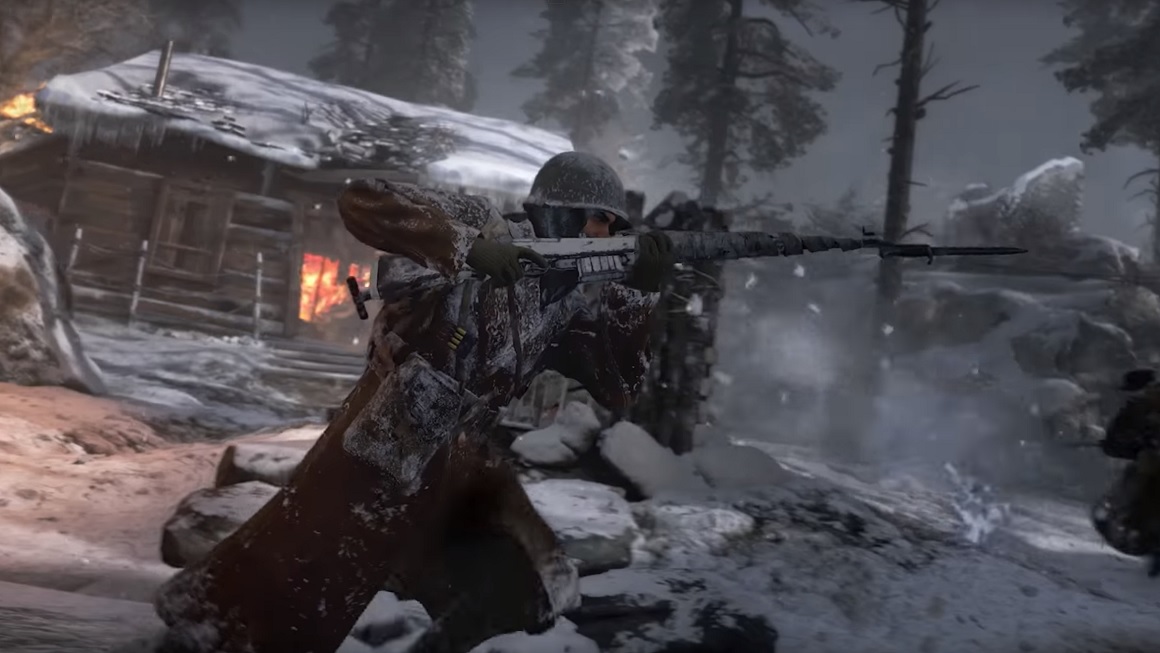 In order to unlock all new weapons in Call of Duty: WWII, you can follow one of these steps:
In the Headquarters, you can complete a special order given to you by Major Howard. These orders are time-sensitive and rotate frequently, giving you options for different guns. If you complete these special orders, as a reward you will receive a base version of one new weapon.
If you want to unlock a modified version of a weapon, then go to Quartermaster and complete one of the Winter Siege collections by buying all the required weapons for each corresponding collection. As a reward, the Quartermaster will grant you the special variant of one new weapon.
Lastly, you can simply unlock them from a special Winter Siege supply drop.
Gewehr 43
This semi-automatic rifle was featured previously in many other Call of Duty games, including Black Ops and World at War. Now you can also have it in Call of Duty: WWII if you complete the Chiller collection at Quartermaster.
Sten
Sten is an excellent SMG that can be obtained either through a Special SMG Order from Major Howard, which will have you complete 50 multiplayer matches, or through a Frosty collection at Quartermaster.
GPMG
Also known as Breda M1930, this light machine gun is extremely accurate for its class. You can get one in Winter Siege by completing the Hand Warmer collection at Quartermaster.
Trench Knife and Ice Pick
The last two melee weapons are a knife and a pick. Nothing too fancy, but if you can complete the Screwed Up and Gold Digger collections, then you will have both of them.
—
That is all on how to unlock the new Winter Siege weapons, and if you need some other Call of Duty: WWII guides, then be sure to check them out below:
About the author