You'll have to learn core combat mechanics in Lies of P. As a Soulslike game, it's imperative that you master your character's defensive capabilities, which can then be used as part of your offense so you can take down even the toughest foes. Here's how to stagger enemies effectively in Lies of P.
How to Stagger Enemies Effectively in Lies of P
The Lies of P stagger mechanic is related to the Perfect Guard and Fatal Attack concepts. Here's a quick summary:
Elite enemies and bosses can be staggered. This occurs whenever you connect with several attacks successfully or if you trigger a Perfect Guard multiple times (i.e. blocking at just the right time when an opponent's attack is about to land).
When an enemy is "staggerable," you'll see a white border surrounding their HP bar. Enemies will still act normally at this stage.
There's a short window of time where you'll need to successfully land either a charge attack or a Fable Art (i.e. weapon skill) to stun or stagger an enemy.
The enemy will kneel on the ground, and you have to move on the red circle in front of them, then press the attack button to deal a Fatal Attack.
Note that the Fatal Attack is just a flurry of swings and slashes with your weapon. It doesn't necessarily mean that all types of targets will get killed immediately.
If you miss your opportunity, you'll need to land attacks or trigger Perfect Guards a few times to make the enemy "staggerable" once more.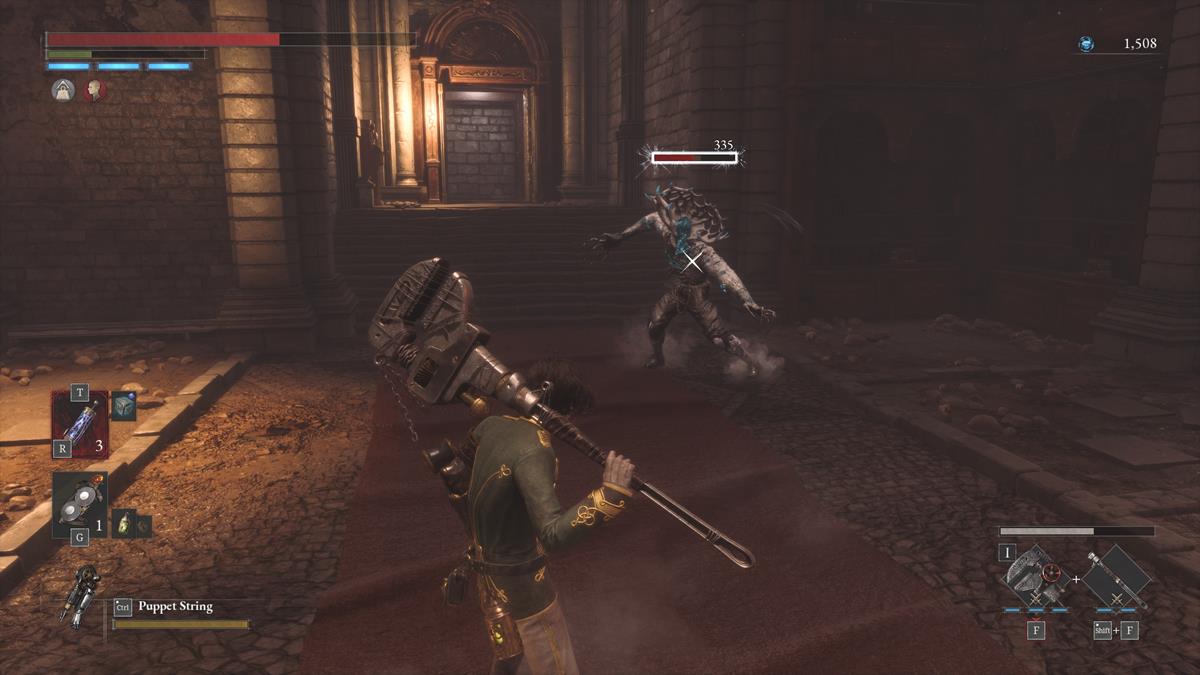 Upgrades and Factors that Affect Enemy Stagger
Below, I've listed some P-Organ upgrades that are factored in when it comes to the Lies of P enemy stagger mechanic.
Major P-Organ Upgrades
Phase 1: Increase Staggerable Window
Phase 4: Perfect Guard Causes Stiffness
Phase 5: Increase Staggerable Window
Minor P-Organ Perks
Tier 1: Enhance Charge Stagger ATK 1; Increased Stagger Duration 1.
Tier 2: Enhance Ambush Stagger ATK 2; Enhance Perfect Guard Destruction 1.
Tier 3: Enhance Charge Stagger ATK 2; Enhance Perfect Guard Destruction 2.
Tier 5: Increase Staggered Duration 2; Enhance Stagger ATK from Behind.
Special Grindstones
Destruction Grindstone — Temporarily increases weapon attack stagger.
Perfection Grindstone — Temporarily activates Perfect Guard while blocking regardless of your timing.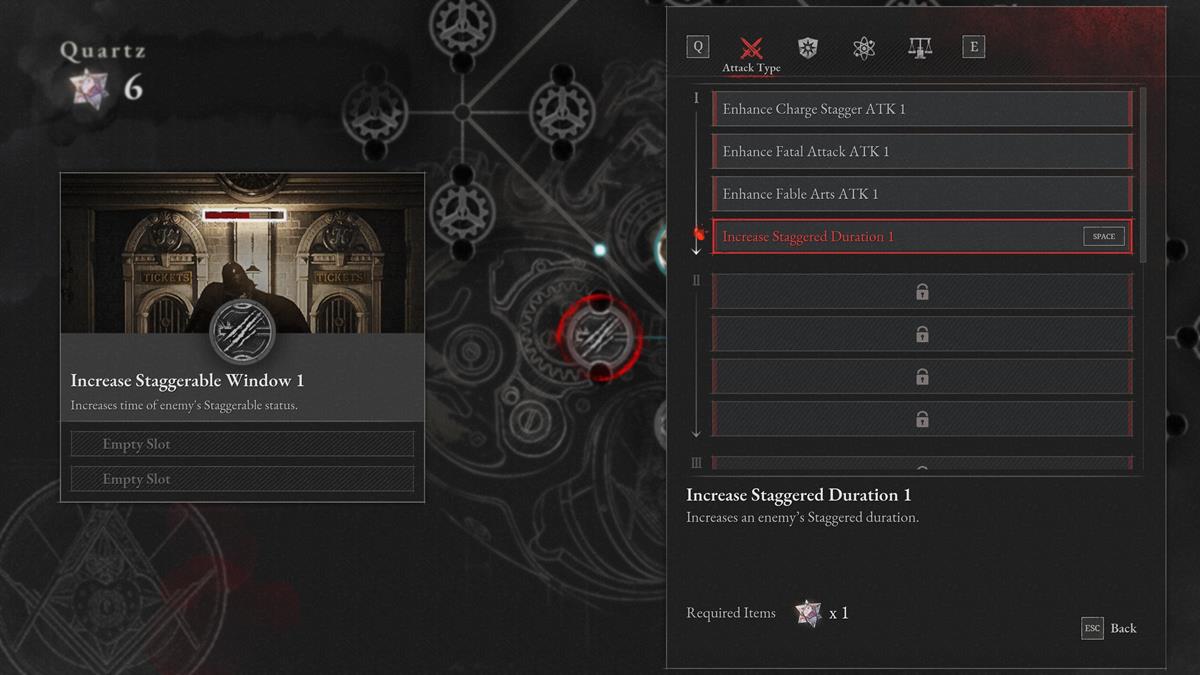 Issues with Enemy Stagger
Unfortunately, there are some issues if you want to stagger enemies effectively in Lies of P. Chief among these is that hostiles can still act and move even when they have the "staggerable" status (i.e. white flashing HP outline). Because you need to land a charge attack or Fable Art within that timeframe, you're still at risk.
I experienced numerous moments when an enemy moved away or my character got hit just as I was performing a charge attack, which interrupted the animation. In these scenarios, I lost my opportunity to completely stun my foe, even after increasing the stagger window. I should also note that your character doesn't have a poise mechanic, which means any attack can interrupt your swing regardless of your equipped weapon, gear pieces, and total weight/encumbrance.
I also advise you to choose weapons with faster attack speeds and Fable Arts moves. They're more beneficial in the long run compared to slower weapons.
That's everything you need to know about how to stagger enemies effectively in Lies of P. For more tips and strategies, you can visit our LoP guides hub.
About the author