There are a lot of weapons in Lies of P. Naturally, you'll want to make sure that you're beefing up the armaments that you like to use. This can be done by finding certain materials in the game. Here's how to upgrade weapons in Lies of P.
How to Upgrade Weapons in Lies of P
Weapon upgrades require Moonstones, and you need to talk to Eugenie in Hotel Krat to make use of this mechanic.
Where to Find Moonstones
Moonstones can be found as you explore areas in the campaign. Similar to other items, they can appear as blue orbs on the ground. Likewise, they can be purchased from Polendina, one of the puppet vendors in Hotel Krat. To increase Polendina's shop wares, you'll need to find Krat Supply Boxes. Here are some additional tidbits:
Normal weapons require Moonstones. These are the weapons that are looted normally in the game world or purchased from NPCs.
Special weapons require Covenant Moonstones. These are the weapons that are exchanged for boss items when talking to Alidoro
Moonstone types/tiers upgrade Lies of P weapons only up to certain thresholds (i.e. +3/5/9), and the cost increases per rank.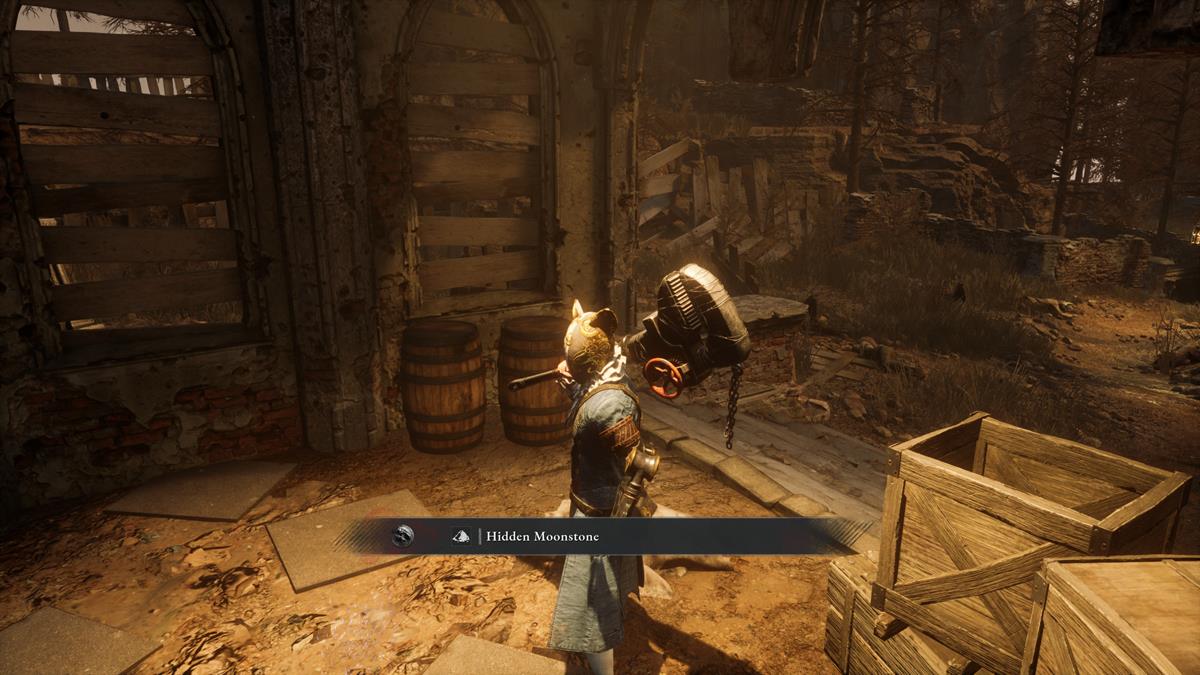 How Does the Weapon Upgrade Mechanic Work
To upgrade weapons in Lies of P, simply talk to Eugenie and select the option. You can then choose from various armaments in your inventory.
As mentioned earlier, Moonstones of a certain type can only upgrade weapons up to a particular level. For instance, I was able to upgrade my Coil Mjolnir, a regular weapon, up to +3 by using a Moonstone. However, when I boosted it past that point, I had to spend Crescent Moonstones. Then, from +7 to +9, I needed half Moonstones.
Related: How to Alter Weapon Handles in Lies of P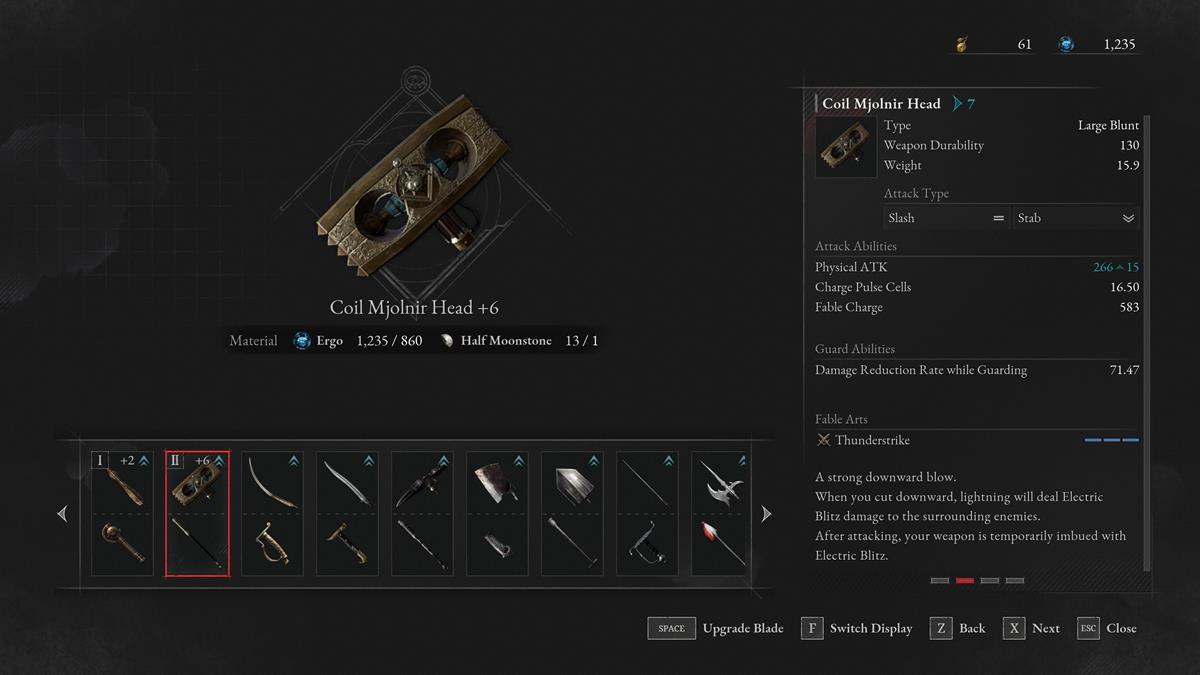 I suggest finding an equipment that you truly like to use before spending all your materials just to boost it further. In my experience, I started out prioritizing Motivity (i.e. Strength), only to realize that faster weapons that scale with Technique (i.e. Dexterity) were better due to bosses having ridiculous attack speeds and combo chains. As such, I eventually had to upgrade swords and daggers, even though I had spent several Moonstones on sledgehammers and other large armaments.
That's everything you need to know about how to upgrade weapons in Lies of P. Since you're already beefing up your gear, you might want to check out how to alter weapon handles and scaling. For more tips and strategies, you can visit our LoP guides hub.
About the author